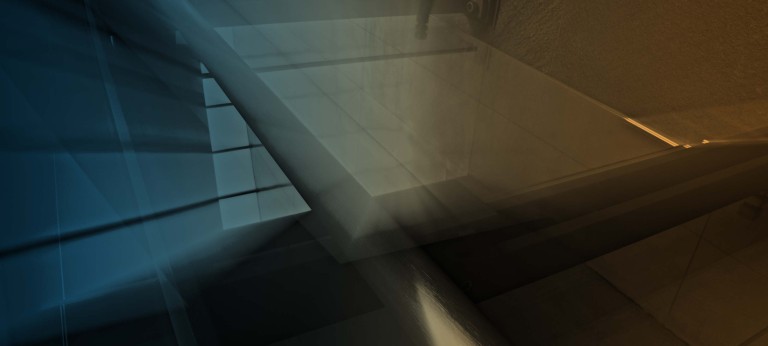 Construction Startup Radar
Improving Efficiency in the Construction Business with AI and 360° Vision
Interview
In the construction industry, HoloBuilder stands out for bringing disruptive digital technologies to a new sphere – construction management
When HoloBuilder entered the market in 2016, the construction business had not yet seen the extensive tech disruption that had long been transforming other large industries. Now that's changing, also because of HoloBuilder's cloud-based software solution that makes construction sites visible to managers via 360° cameras and artificial intelligence. CMO Christian Claus joined us recently to talk about digitalization in the construction industry, funding opportunities and challenges for startups in this sphere, and how HoloBuilder was able to establish itself.
This interview is part of the series "Construction Startup Radar" .
Please introduce yourself and your team and tell us about your background.
Christian Claus: I am serving as Chief Marketing Officer and Head of Partnerships at HoloBuilder. As I was the first employee in the US office and the first "business person who could not code", my role is always adapting to what the next big goal is and I have worn various hats.
After graduating with a master's in social entrepreneurship from Hult International Business School, I started working for German Accelerator, where I met Mostafa Akbari-Hochberg. I decided to join him on his journey of establishing HoloBuilder, Inc. as the American parent company of his original German software firm, bitstars GmbH.
Together, HoloBuilder is a team of around 50 passionate people who believe that technology can unlock tremendous potential for the construction industry.
Please describe your company and business model. How do you differentiate yourself from similar startups?
Christian Claus: HoloBuilder addresses the problem of insufficient documentation of construction projects, as well as the poor organization and inadequate communication amongst its stakeholders including the owner, general contractor, architect, engineers, and all others involved.
Making use of 360° imagery data, computer vision, and artificial intelligence , HoloBuilder is the fastest and most insightful solution to document construction projects. One 360° picture replaces up to 11 standard photos, which alone enables a huge increase in documentation efficiency. Everyone (general and specialty contractors, owners, architects, engineering firms, subcontractors, and construction management firms) can create a digital replica of their project, covering all phases of the building lifecycle and saving 80% documentation time.
The fact that 59 of the Top 100 General Contractors in the United States are using HoloBuilder is proof of the solution's value.
How did you come up with the idea for your company?
Christian Claus: The founders Mostafa Akbari, Simon Heinen, and Kristina Tenhaft know each other from their studies back in 2008/2009 at RWTH Aachen University. The starting point for their joint success story was the founding of bitstars GmbH in Aachen, Germany. It happened in 2014 with an EXIST start-up grant as a spin-off company of the RWTH Aachen University.
In 2015, the founders received the support of the program "German Accelerator". With their help, Mostafa Akbari, CEO and founder of HoloBuilder, moved to a new office in Palo Alto, California. The Accelerator program ended, but the bitstars stayed. Under the new name HoloBuilder Inc., they moved their headquarters to San Francisco in early 2016. The entire research and development work continues in Aachen, led by Simon and Kristina.
Who are your key clients?
Christian Claus: Our key clients are construction companies, construction suppliers, and facility management companies.
What has been your experience in the funding process?
Compared to other industries, is it more difficult for construction startups to receive funding? Please explain what you think would need to change.
Christian Claus: For startups in this industry, there is a lot of "smart money", as we call it, coming from companies and investors that truly understand the space. We were very fortunate to have met the Brick and Mortar Ventures team early on in our construction story. Brick and Mortar Ventures is an approximately $100 Million fund from San Francisco, founded by Darren Bechtel, that is exclusively focused on the built world. Darren and his team have helped us tremendously to get connected with the construction industry, understand the space, and raise further funding.
Earlier this summer, we raised our latest round from German investors including E.ON, NRW Bank, and Foundamental. All of these have added further knowledge and insight to our immediate ecosystem. We are very excited to work with such great institutions who have varied expertise about the built space.
How will the construction industry look in 2025?
Christian Claus: A few things are clear: the global construction industry, which is already massive today, will be significantly larger. We will also see robots on-site performing repetitive and dangerous tasks. Most importantly, the industry will hopefully reach (or at least come very close to reaching) to a zero-accident environment in which all workers will make it home safe at the end of the day. We believe that technology, especially in the reality capture space, together with Artificial Intelligence and robotics, can help with this goal.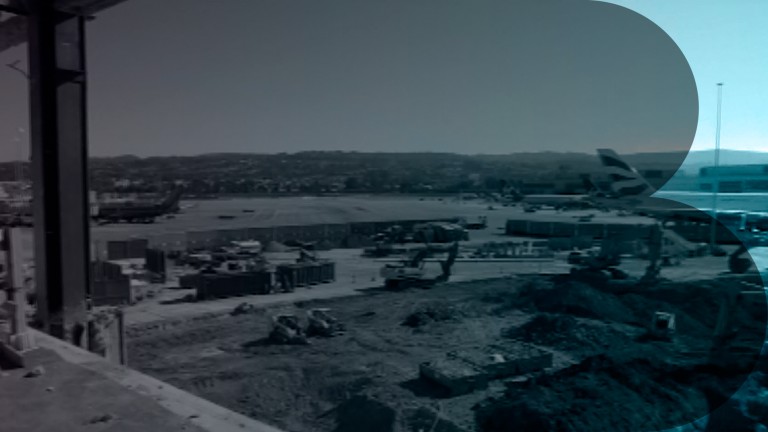 San Francisco Airport Project
What role does digitalization play in the construction industry, such as to improve productivity, increase safety, or to offer entirely new building solutions?
Christian Claus: Construction is one of the last industries to be digitally disrupted. Now that many of the leading contractors have started to digitalize more and more of their workflows, the non-digitalized companies are losing bids. As a result, we see an unprecedented amount of general contractors and trade partners jump on the digitalization train. This makes me very hopeful for the future of this industry.
Which key trends do you see in this context?
Christian Claus: Over the last 6-8 years, we have seen a big push from paper-based floor plans to digital floor plans. We have also seen the move from planning primarily in 2D to planning in 3D using BIM . Today, we see a big trend of taking imagery from the 2D space to 360°/3D.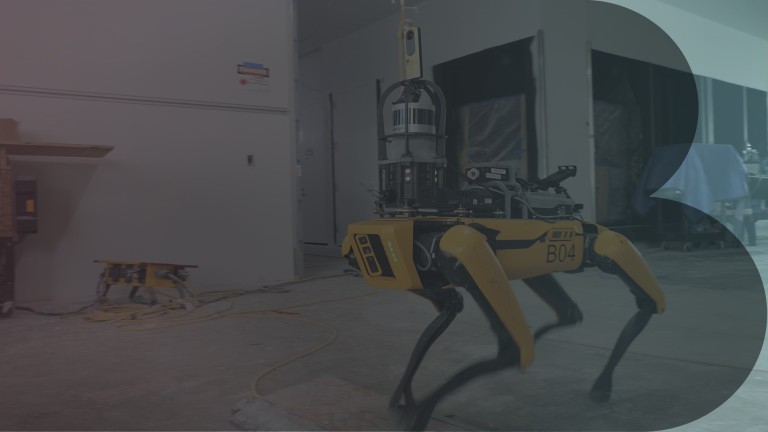 Autopilot SpotWalk for project documentations
What is your company vision over the next 5 years?
Christian Claus: HoloBuilder's vision is to digitalize the physical world in order to free it of all physical limitations. While we will continue to build the fastest and most reliable reality capturing solutions, we will specifically focus on automating the capturing process through integration with on-site robots. The goal is to deepen the analytics that our SiteAI neural network can extract from the data captured in the field and finally build ever deeper and more meaningful integrations with the rest of the built world's software and hardware providers.
As a startup, what is your next goal?
Christian Claus: Having primarily focused on North America as a market for the first few years of our growth, we will now expand internationally within Europe, Asia, and Latin America. We are very excited to expand our user base in these new regions beyond what we have organically seen in the last few years.
What partners do you need to achieve these goals?
Christian Claus: It truly takes a village of amazing people to grow a startup, far more partners than I can outline here. First and foremost, we rely on the constant collaboration and feedback from our great customers who help us improve HoloBuilder every day. Especially our Innovators Club members who dedicate their valuable time to keep helping us stay ahead and keep innovating.
What investments are necessary for your clients to get started working with your solution?
Christian Claus: The key reason we have been able to scale to tens of thousands of construction projects in a short amount of time is that the overhead, setup, and learning curve of using HoloBuilder is very small. Anyone can buy an off-the-shelf 360° camera and start using HoloBuilder's free trial to get familiar with the application and see its benefits right away. The ongoing subscription fee is a no-brainer, too.
On a final note – what is your favorite story to tell about startup life in the construction industry?
Christian Claus: Being able to serve the construction industry is a special privilege, as you see the tremendous results that you have helped create. I love seeing the completed buildings around San Francisco (where I am based), or anywhere where we happen to be traveling that we know used HoloBuilder in their construction.
Stay up-to-date with the newest happenings in the world of digital construction by signing up for our monthly newsletter. Get news on our current featured start-up and the latest relevant updates delivered straight to your inbox.