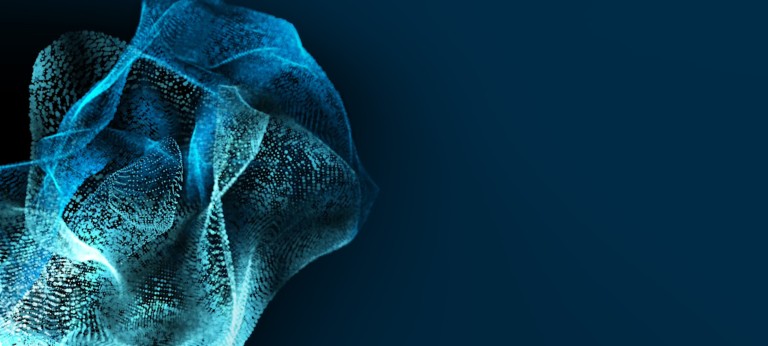 Managing supplier claims for price increases in the procurement process
A framework for cost containment and defense against inflation
Companies active in industrial manufacturing – be they automakers, shipbuilders or consumer electronics specialists – are under increasing pressure from all sides. In particular, their suppliers are making more and more frequent claims for price increases, citing their own spiraling costs. How can manufacturers manage these claims and rein in costs during times of rapid inflation? We present a systematic framework for negotiating with suppliers in an uncertain world.
Mounting pressure
The crisis is here to stay. In early 2023 leading economies were still facing high inflation rates, e.g. 10.1% in the UK, 8.5% in the Eurozone or 6.4% in the US. Producer price indices for the total manufacturing market shot up correspondingly since the beginning of the crisis. Inflationary and other pressures are not only putting manufacturers' margins at risk, they are threatening a whole host of other areas – their revenues, cash situation, forecast accuracy, supply chain, quality and even their production.
Manufacturing companies are being simultaneously squeezed on all sides. They are feeling pressure from their business customers, who are rejecting their price increases despite the fact that input costs are rising. This puts them under growing pressure to reduce their own costs, at the same time as absorbing the cost of investments and covering the risks related to shifts in technology and innovation. They are also feeling pressure from their suppliers, many of which are themselves financially strained and trying to push through price increases – even to the extent of threatening non-supply if their claims are not met.
At the same time, manufacturers are feeling pressure from increased selling, general and administrative (SG&A) expenses, such as for gas, equipment and temporary labor. In the case of gas , this comes with an additional supply risk, leading to a significant lack of planning stability. And they are feeling pressure from the market in the form of ongoing disruptions to supply chains, increased geopolitical uncertainty and stricter regulatory standards, such as the European Supply Chain Act and other pro-social and pro-environmental legislation.
Time to act
In a world that is volatile, uncertain, complex and ambiguous – or VUCA for short – manufacturing companies need to take urgent action. But they must balance a number of objectives in so doing, minimizing and mitigating cost increases, securing delivery, protecting their top line and at the same time ensuring reliable planning. The challenge is to pursue these various objectives in parallel. In many cases that means continuously examining and reexamining which areas are a priority for action.
Supply and demand, formerly in equilibrium, are now decidedly out of sync. As a result, suppliers are taking increasingly radical and even irrational steps, making it even harder for manufacturing companies to contain their costs and defend against inflation. In response to this combination of highly challenging factors, we recommend that companies take a systematic approach, consisting of the following five key actions:
Carefully balance reducing costs with ensuring the continuation of operations
Drastically rethink levers
Differentiate between different supplier situations
Systematically connect the supply side with the sales side
Radically increase cross-functional collaboration
Understanding supplier situations
Manufacturers have a wide range of levers at their disposal when it comes to managing procurement . Crucially, however, they must first learn to differentiate between different supplier situations. Thus, if the supplier has no room to breathe, the manufacturer will need to take a more cooperative approach to realizing savings and defending against claims for price increases. In this situation, appropriate levers might include committing to specific purchase volumes, bundling or unbundling volumes, extending contract durations, financing the supply chain or making advance payments, say. On the other hand, if the supplier does has room to breathe, the manufacturer may want to take a more confrontative approach, such as speeding up the negotiation schedule, prolonging payment periods, resourcing, or even blacklisting the supplier.
Key success factors in claim management
What makes claim management successful? We surveyed just over 100 experts from the automotive industry, including both original equipment manufacturers (OEMs) and suppliers, to find out what they considered key success factors. The most important factor for OEMs was the relationship with the supplier (44 percent of answers), followed by their operational excellence (33 percent), with transparency and data quality rated as less important. The situation was almost exactly reversed for suppliers, who considered transparency the key success factor (41 percent), followed by data quality (34 percent).
Roland Berger tools
At Roland Berger we offer a range of proprietary tools to help manufacturers retain the upper hand in negotiations with suppliers. One such tool is the Eye-opener Workshop, in which we take the perspective of a supplier, reviewing pricing schemes and deriving ideas for savings, for example. The goal here is to generate transparency over the supplier's revenue model, sales agenda, sales process, pricing strategy, sales strategy and so on, and on that basis define counteractions and savings measures. Further tools include our Hot Seat approach, Contract Tear Down, Radically Different, and others.
Finally, we recommend that manufacturers apply a different "spin" to their approach, both internally and with suppliers. The goal is to shake things up and create uncertainty, breaking down the traditional boundaries in the relationship between manufacturer and supplier. This might include bringing in a new team, say, being more radical or holding meetings in a different physical setting even – anything that pushes the negotiating parties out of their comfort zone and changes their traditional modus operandi.
And last but not least procurement professionals have to consider that markets and inflation are dynamic: in selected categories we already see a considerable decrease in prices. This needs immediate activation of clawback measures towards the suppliers who raised their price requests recently. A careful segmentation of suppliers, precise cost breakdowns and focused negotiation strategies will secure immediate benefits because it's payback time!