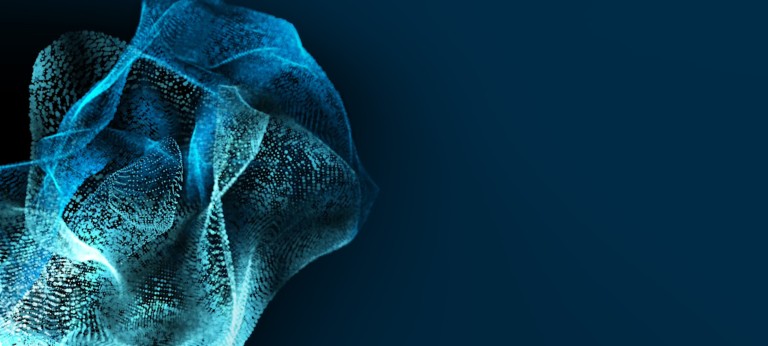 Short supply, high prices: An inside look at Europe's gas crisis
How companies can manage the gas shortage along the entire value chain
While Russia is using its gas exports to the EU as geopolitical leverage, business leaders are faced with a tremendous challenge. According to the Roland Berger report "The Gas Challenge", in 2022 price explosions will continue to be the primary risk to businesses. If European countries stay on track with their ambitious gas management initiatives, there is a chance that Europe will not run out of natural gas this winter. Nonetheless, risks of disruptive regional and individual gas supply cuts persist not only for energy intensive industries. The challenge also affects producers in subsequent supply chains, e.g., the automotive industry. A proactive approach with dedicated task forces reporting directly to top management is essential to mitigate price increases and supply shortages.
As the Russian-Ukrainian war wages on, top executives and European officials are deeply concerned about the increased natural gas scarcity affecting the continent. These shortages are especially troubling to Germany and other European countries with a previously high share of Russian gas. Heading into winter, the uncertainty around gas conservation efforts and sufficient storage levels have been driving prices. Following Post-Covid economic recovery, European gas prices were growing almost six times in 2021. However, from that elevated basis, prices have again more than doubled from pre-war time in January - reaching a peak in August 2022. This development has already caused price-induced production constraints and may lead to serious supply chain shortages and possible plant closures affecting multiple industries.
The physical gas shortages may constitute a critical challenge affecting over half a billion people on the continent. But there is a chance that Europe will not run out of natural gas within the next year if industry and consumers continue to apply all levers for reduced gas demand and use gas storage assets wisely. Heading into 2023, however, storage levels will severely be depleted, and the continent must consider its future energy demands and start mitigation actions today.
Impact on the Business
Natural gas is a fundamental commodity in many industries, deeply embedded within the supply chains. Hence, not only energy intensive industries and their customer businesses are at risk – industries with complex supply chain networks such as the automotive industry have a very hard-to-quantify risk exposure. While current German legislation is protecting private households and businesses, industrial customers are not protected and thus could face reduced gas supplies or a complete cut-off. In this case, plant closures are a very real possibility. A mild winter and initial gas saving measures allowed countries to reduce demand and fill up storage facilities, so there is still enough gas to meet current demand. While skyrocketing prices have already been observed on the gas exchanges, the full effect of these increases will hit many market participants with a delay. This can have a devastating effect on regional supply chains across all industries. While EU and national governments have built committees to look for solutions, it seems that this is a complex problem where options need to be defined, intensive dialogue is necessary and massive financial means will be required - so it will take time
Looking ahead, we analyzed three possible scenarios:
Sufficient but remarkably more expensive natural gas supply
Insufficient supply coupled with high prices
Drastic undersupply (no Russian gas, insufficient storage refiling)
There is no quick solution for the situation since additional gas imports require significant lead time. Current plans and actions to compensate for the loss of natural gas include conservation, new sourcing options, and even fast-track nuclear and coal-fired power generation as well as accelerated renewables build-up. Companies need an individual approach to securing their near-, mid-, and long-term energy needs.
Overcoming the crisis
While there is no "one size fits all" solution to mitigate the effects of the natural gas shortages, Roland Berger's cross-functional experts have developed a robust framework based on deep industry knowledge and longstanding expertise in risk mitigation and supply chain management. With this framework of decisive actions, proven implementation methodologies, and continuous monitoring, business leaders are well equipped to overcome this crisis.
The framework allows affected companies to react quickly to the volatile and uncertain situation. Using a three-stage approach, we systematically assess gas exposure and associated risks within a company's own production processes and within the entire supply chain. With this transparency, risk profiles of critical production steps and suppliers are derived, and mitigation actions defined. Continuous monitoring enables complete awareness of an evolving situation. During our engagement, we closely communicate with all stakeholders and raise awareness among authorities and legislators to secure additional cooperative solutions. As every business is different, our comprehensive approach is highly customizable and tailored to every executive's biggest priority.
To overcome the gas challenge, business leaders must act now. For this, a task force must be established to successfully navigate the risk of production losses through massive price hikes and to contain higher production costs. Especially for suppliers, the current situation could also lead to liquidity bottlenecks.
For more information, please read The Gas Challenge. For specific questions related to your business, please contact us.
Request the full PDF here
Register now to download the PDF on "The Gas Challenge" and learn more about the gas market in Germany, the likely impact of dwindling supply on industry as well as risk mitigation measures.