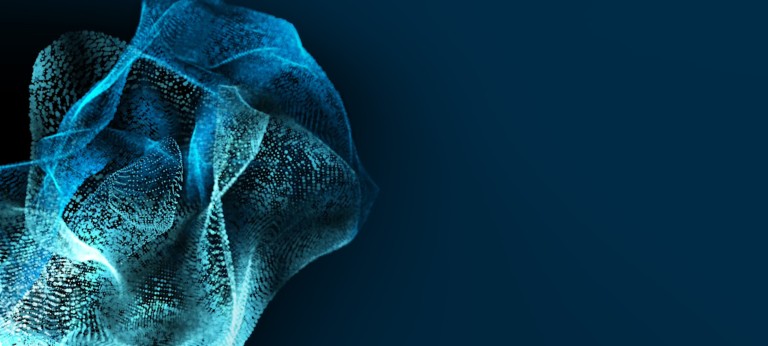 Supply chain platform - from customer to core
Setting up client-centric supply chains
Ongoing volatility in markets and increases in the number of stock-keeping units companies sell – a process known as SKU proliferation – mean that organizations need to radically rethink their approach to outbound logistics. Supply chain management is undergoing a radical shift, from being essentially a delivery function to representing a key value driver and competitive differentiator. How should companies react? We believe that they need to switch from an internal focus to an external focus in their supply chain, mapping flows backwards from the customer to the core of the organization. We present our Supply Chain Platform approach – and show how organizations can go about reducing complexity while increasing value.
Time for a rethink
Three drivers are changing the role of supply chains for companies across industries.
First, the Covid-19 pandemic has boosted the share of e-commerce sales and platforms, putting outbound logistics under pressure to be both ready to serve and ready to scale. Short lead times and in some cases same-day deliveries have become the norm ever since, even in industrial settings, as customers increasingly become the focus of operations. The supply chain has become a differentiator for products and must demonstrate adaptability and agility in the face of demand shifts.
We also observe a secondary trend of growing awareness around sustainability issues. For consumers, sustainability is becoming a key criterion in their purchase decisions. For regulators and investors, it has become a necessity: Investment funds that lack a sound sustainability plan or maybe even a net zero commitment risk being delisted. Shaping supply chain configurations to account for the most efficient yet most sustainable route is becoming a key determinant for successful customer delivery.
Third, current market volatility, exacerbated by the Covid-19 pandemic and now further strengthened by global conflicts such as the war in Ukraine, is placing significant constraints on organizations' costs and profitability. This market volatility has significantly shaken global supply chains, and supply situations are critical globally. Companies need to control costs closely in their functions and supply chains, minimizing assets so as to improve their agility in the face of any future economic downturns.
Yet our experience supporting organizations with global operations shows that most industrial players are still operating with legacy supply chain configurations. Often, these are highly fragmented, with widely varying types of flows from factory to customer that are both inefficient to manage and impossible to scale. These configurations fail to address the aforementioned drivers sufficiently and create a significant risk of the supply chain failing to meet customer requirements and the organization's own performance goals.
In the case of one diversified high-tech conglomerate, for example, we identified more than 3,100 different supply chain configurations – or individual logistics flows with their own steering mechanisms and even outsourcing partners – for a portfolio of 50 product groups. The global factors affecting markets mean that such configurations are no longer fit for purpose: To guarantee future success, supply chains need to become a value driver and competitive differentiator. That means making them easier to scale, ensuring that they serve additional markets or adjusting them to changing customer requirements in terms of lead time or pricing, for example – at minimum cost and involving the least possible invested capital and effort. We call this a Supply Chain Platform approach.
The Supply Chain Platform approach – Making supply chains future-proof
By adopting a Supply Chain Platform approach, organizations can leverage the potential for scalability within their existing supply chain to generate value. A Supply Chain Platform does this by matching the optimum supply chain configuration to the product operating model and flow consolidation readiness. This can reduce the number of supply chain flows by up to 70 percent in just four to six months, the simplification in the supply chain going hand in hand with increased flexibility.
At the heart of Roland Berger's Supply Chain Platform approach is what we call our customer-to-core (C2C) model. This involves the company switching from an internal focus to an external focus, mapping flows backwards from the customer to the core of the organization rather than the other way around. The C2C model defines modes of entry into a customer market, such as via an internal hub, an external hub or direct delivery. It puts the customer first, identifying any complexity drivers and pain points for customer deliveries, such as multiple handling steps or increased lead times. With our support, the company can then analyze the level of consolidation within the supply chain to improve utilization of the different market entry modes.
Turning legacy supply chain configurations into a company-wide platform that offers suitable supply chain configurations for all products in all markets entails rethinking at least six areas:
Supply chain strategy: Organizations need to move away from a system of unique outbound logistics chains for each business unit and towards product-specific and market-specific supply chains implemented across the entire company
Core focus: The focus needs to shift from task forces dealing with day-to-day operations to a more general "performance improvement" perspective on how to improve operational performance
Flows: Companies need to replace flows that have evolved over time with customer-centered flows that are easily scalable in line with demand shifts and transferable across product portfolios
Partnership: In the past, supply chain management partners were often viewed as simply "pallet drivers"; they should now be seen as potential transparency generators and market openers
Transparency: The days of e-mails and phone calls are gone; companies must integrate a digital toolbox into their supply chain platforms and master end-to-end data control
Sustainability: Organizations that previously "outsourced" responsibility for sustainability goals to their partners should now seek to integrate sustainability into the very design of their platform
Reduce complexity, increase value – But where to start?
The first step is to analyze the different operating models in use in the company and assess them in terms of their consolidation. Using this information, the company can identify any clusters, in other words intersections of identical operating models with similar consolidation attributes across different business units and geographies. In this way it is possible to determine the potential for standardization and harmonization, which serves as a basis for configuring the Supply Chain Platform.
Next, our approach involves drawing up a tailored blueprint for the organization's Supply Chain Platform, backed up with a set of supply chain actions and a step-by-step implementation roadmap, including prioritized key levers. This blueprint integrates current best practices, assessed using the SCOR (Supply Chain Operations Reference) model. It also takes into account the company's own ambitions for its future position in the value chain.
By reshaping and simplifying the supply chain in line with our Supply Chain Platform concept, organizations can achieve a high level of consolidation and standardization of their outbound logistics flows. This streamlining is accompanied by increased flexibility and agility, enabling the company to scale its logistics up or down as necessary in line with changes in demand. Importantly, our approach does not entail any compromise on product portfolio. In this way, companies can ensure that they have a robust, simplified supply chain configuration in place that prepares them fully for the demands of the new normal.