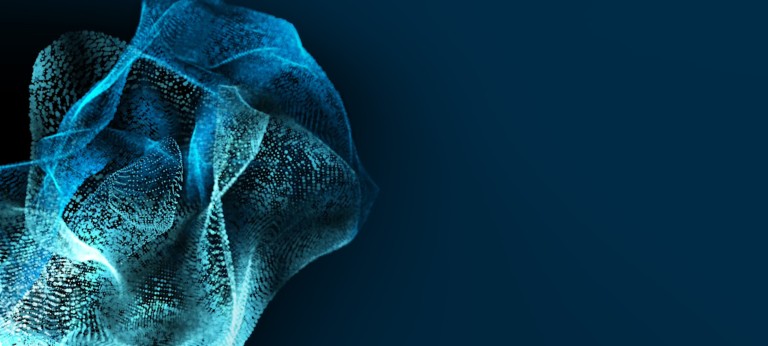 Crisis-proof supply chains
How companies can prepare for the new vulnerabilities of the post-Covid era
The new normal is a phrase that has been somewhat overused since the outbreak of the Covid-19 pandemic. But there are few areas to which it applies as much as global logistics. Against all hopes, the pressure on supply chains has not eased as the pandemic has faded. On the contrary, new crises continue to disrupt trade flows around the globe, exacerbating bottlenecks. A return to pre-Covid times is therefore increasingly unlikely.

Evidence of the scale of the current disruption is plain to see. Freight and raw material costs have reached historic highs, as have lead times and component shortages . The reasons for supply chain problems are obvious: After the historic collapse in supply and demand that accompanied the lockdowns in spring 2020, the economy recovered much faster than expected. Rising demand suddenly could not be met, triggering a negative chain reaction. This was and remains true for both intermediate products and raw materials. Although there were signs of a slight improvement in the situation at the beginning of 2022, the war in Ukraine and further lockdowns in China set off a new wave of turbulence along global value chains.
There is no end in sight to the current disruptions. In fact, supply chain disruptions are likely to become more frequent in the future as the list of threats grows and with it the risk of new bottlenecks. In addition to geopolitical confrontations and natural disasters, potential financial crises, cyber-attacks, and new regulatory requirements are pushing their way onto the corporate agenda. Often, these risks are closely intertwined, adding to the uncertainty for companies. One example: Previously unobjectionable dual-use goods – those which are suitable for military as well as civilian purposes – could very quickly be targeted by politicians in the wake of any geopolitical crisis. This could affect chips, lasers, or sensors – or indeed telecommunications and IT equipment in general.
It is also clear that in a globally connected trade and value creation system, even seemingly minor incidents can cause major damage. The Ever Given accident in March 2021 falls into this category. The container ship blocked the Suez Canal for six days and brought all traffic through the waterway to a standstill. The incident cost the global economy 400 million US dollars – per hour.
Many companies have already reacted to the new uncertainty and said goodbye to the long-dominant just-in-time model. Instead of optimizing supply chains down to the last detail , they are now deliberately building up buffer stocks in the hope of being better able to absorb shocks. The buzzwords of the day are: supplier base diversification, production network regionalization, and inventory expansion.
Against this backdrop, there is every indication that the cycles of availability and scarcity will continue to intensify. Excessive inventories and overcapacities can quickly become a burden in times of recession. This makes it even more important for companies to prepare for the new normal. Individual measures are fine, but the goal should be to secure the supply chain long term. To achieve this, we recommend a three-step approach:
1. Achieve clarity about the status quo: Responsibility for supply chains should be managed via cross-functional KPIs. This means, for example, measuring the success of procurement not only in terms of purchase prices but also based on lead times and payment terms. It also means having transparency about dependencies within the organization. For example, the Herfindahl index can be used to determine how supplier concentration on certain companies or countries is changing. In our example, both the number of suppliers and the number of countries in which they are based have increased. Ultimately, the vulnerability of the supply chain has also increased (see concentration index below) because the proportion of intermediate goods sourced from China has risen significantly.
2. Carry out an individual risk assessment: As soon as you have clarity about the respective dependencies and vulnerabilities, you should carry out an individual risk assessment. One thing is for sure: Safety stocks are expensive. Not every company can afford to have a vertically integrated supply chain or a multi-sourcing strategy. That is why businesses should calculate just how much additional cost they are willing to accept for how much of a risk reduction. In other words, whether you can accept margin losses, or to what extent you can pass through the additional costs to customers.
3. Prevent strategic dependencies: Shortages of raw materials and intermediate goods can always occur and are sometimes difficult to predict. However, it is a bad idea to expand your inventory only for whatever product is currently in short supply. Instead, you need to make the procurement of raw materials and intermediate goods an integral part of your corporate strategy and business model. As a company, you must therefore decide how you stand on the following questions: Do you want to cover only a specific section of the value chain or are you aiming for upstream and downstream vertical integration? Can you realize viable procurement strategies through partnerships? What role can location factors play in any deliberate decision to have a regional footprint? How can you make sure that foreseeable dependencies on raw materials, for example, are avoided through research and development?
Register now to receive regular insights into our Operations topics.
You might also be interested in