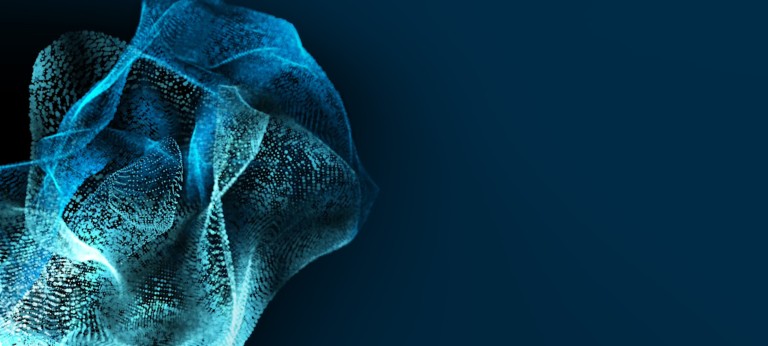 Semiconductor crisis in the automotive industry
How the automotive sector can beat supply bottlenecks with risk management from Roland Berger
The current global crisis in automotive semiconductor supply has captured many headlines, interrupting or slowing down automobile production for OEMs globally. A perfect storm has been brewing: Long-term trends around a rapid rise in demand from an automotive sector competing with other fast growing industries for semiconductor manufacturing capacity and a mismatch in supply chain structures met dramatic demand fluctuations caused by the pandemic, topped off with factory shutdowns due to power outages in Texas, fires in Japan and water shortages in Taiwan. It is clear that the automotive industry will have to fundamentally overhaul its semiconductor sourcing processes – and quickly. To return the supply and demand equation to equilibrium as soon as possible, we have defined a set of recommendations for the automotive industry that take effect fast and follow a medium- to long-term strategy.
This publication is part of our Computer on Wheels series.
The root causes of the current situation go beyond the short-term demand fluctuations caused by Covid-related shutdowns, the external shock of the pandemic merely accelerating existing trends:
The demand for automotive electronics will continue to rise, as cars are becoming software-defined, cloud-connected electronic devices. The onset of mass adoption for battery electric vehicles significantly increases the demand for power electronics. This growing automotive semiconductor demand is competing for capacity with other rapidly growing industries: consumer electronics and crypto-currency mining at advanced nodes and power electronics for renewable energy solutions to name a few. Compared to these high-volume applications, automotive is disadvantaged by its relatively small order volumes, high SKU complexity and high quality and reliability requirements.
The current crisis reflects a structural mismatch in the automotive and semiconductor supply chains. The automotive just-in-time paradigm is fundamentally at odds with the long manufacturing cycle times and ordering lead times in the semiconductor industry. For example, once a die bank is depleted, it takes 8-12 weeks to process a wafer to refill the inventory.
The Covid-related shutdowns created significant demand fluctuations, which merely amplified the structural shortcomings. Other external shocks including earthquakes, power outages, water shortages and fires in manufacturing facilities not only added to the current problems but will remain a risk factor going forward.
In the long run, OEMs and Tier-1s will have to keep an eye on additional risk factors. Trade restrictions and deglobalization are disrupting supply chains and might lead to a decoupling of technologies and reduced supply flexibility. As the technology advances and automotive E/E architectures move towards highly integrated System-on-Chips, manufacturing will coalesce around fewer semiconductor players (and facilities), thus concentrating the supply risk.
We expect the current chip shortage to last beyond 2021. The structural supply and demand imbalance will remain. Demand will continue to rise and contrast with the 6-12 months lead time for (announced) capacity increases, which are unlikely to meet demand in the short term.
The seriousness of the situation forces all players, OEMs and Tier-1s, to tackle the chip crisis. To help them do this successfully, Roland Berger has defined a short-, medium- and long-term strategy for OEMs and Tier-1s. This involves, in the immediate term, eliminating the production stoppages, then getting a system of risk management in place in the medium term and managing the risk in the long run.
Near term: Avoid line stoppages
OEMs and Tier-1s must – if they haven't already – set up a crisis task force to deal with the acute shortages to secure and stabilize supplies for the next 12 months. Blocking and tackling will be a large part of this: Checking the status quo daily and identifying potential new risk factors. An essential step will be cataloging semiconductor content and breaking down the bill of materials composition, adjusting the run order based on critical part availability and planning alternative activities for unscheduled downtimes. Our Roland Berger Risk Analysis will be able to support the crisis task force throughout this process.
Medium term: Establish advanced sourcing and supplier management
To facilitate proactive risk management and enable automotive players to deal with the crisis successfully, the Roland Berger experts drew on their extensive project experience to define a process for companies to design and source to risk. Doing so will give you a way to manage your semiconductor sourcing on a permanent basis. Potential indicators include:
Risk transparency and categorization
Strategic sourcing
Real-time monitoring
Sourcing team with a focus on relevant components
SKU reduction and standardization
Software-based function definition
Safety stock of critical components
Long term: Improve supply structures
To safeguard future supplies for the coming 3 to 10 years, automotive players should consider taking further measures. These include monitoring risk on an ongoing basis, increasing the degree of standardization to reduce SKU complexity and increase volumes, and establishing strategic cooperation with semiconductor players and automotive partners/suppliers. The semiconductor industry is expected to continue to consolidate, leading to a dependency on fewer suppliers and manufacturing facilities on one hand, balanced out by a simplified supplier landscape on the other. These and other scenarios must be incorporated in companies' long-term planning. Certain OEMs and Tier-1s have begun to take equity stakes in semiconductor companies as a way of safeguarding supplies and ensuring semiconductor capacities from within.
Policymakers have stepped in in the three key markets, China, the EU and the USA, to safeguard national markets, restrict technology transfer and expand local production capacities. This might eventually lead to technology decoupling and reduce the global flexibility of semiconductor supply and even require regionalized product solutions. What is certain is that the demand for semiconductors will continue to increase in automotive and other industries, ramping up the competition for capacity.
Consequently, the chip shortage and the required risk mitigation are expected to remain an issue for the automotive sector long term. A clearly defined strategy with an extensive analysis of the risks is thus essential for all OEMs and suppliers.
Get the full version of the study
Register now to download the full study "Global Crisis in Automotive Chip Supply" and get regular insights into Automotive topics.