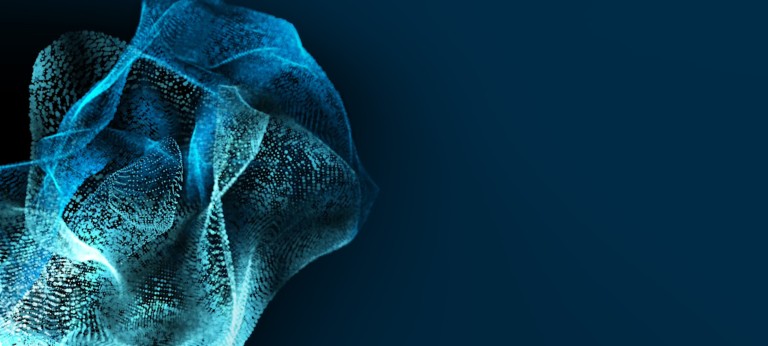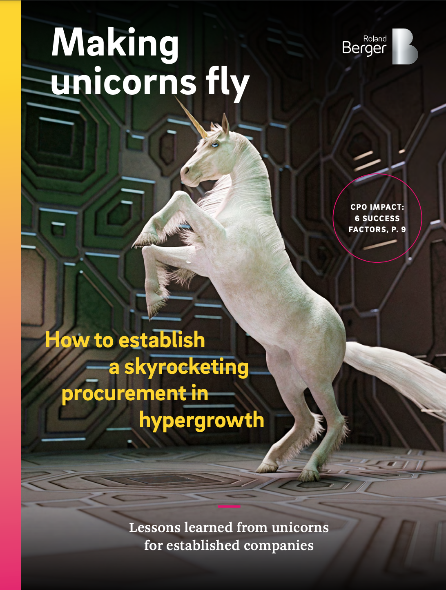 Procurement as a driver of growth and stability
Making unicorns fly: Prioritizing procurement in startups
In today's fast-paced digital landscape, new companies can make a quick jump from startup to booming scaleup. Clever marketing, innovative solutions or simply meeting a niche need at the right time are ways this can be achieved. But, during the early days of excitement and growth, it can be easy to overlook some of the necessary, less-thrilling business processes. Procurement is often pushed aside, while focus is directed to areas that are deemed more important. Yet, startups soon discover that investing in procurement is just as crucial as growing a developer team or establishing marketing strategies. In fact, developing procurement from the outset can put a startup on the path to unicorn status.
Startups that don't prioritize procurement can suffer in both the medium- and the long-term. Procurement provides valuable support in accelerating an organization's growth and stabilizing processes as the business evolves from startup to scaleup and onto the IPO stage. Moreover, procurement organizations will generally be less concerned with monitoring costs and availability in the future and will look much more to value creation.
3, 2, 1 – liftoff!
To achieve unicorn status, startups should compare their growth to the four phases of a space mission. First, there is the liftoff phase (launch day), when startups are focused on growth, speed and efficiency. In this stage, procurement is often handled with minimal effort and done on a purely tactical and operational level.
The next two phases are the ignition. This is when startups will experience hypergrowth and rapid growth. In these stages, a strategic procurement plan is crucial. Speed will be of the essence. Startups will need experts who can take on procurement tasks, such as contract management and negotiations, or establishing supply chains. During rapid growth, the startup will mature to the point where management must strike a balance between scaling and stability. The company will also need to focus on meeting all the requirements for going public, which includes strategic, efficient procurement.
The last phase is the mission itself. In this phase, the company must generate profits and impress investors. By now, purchases and investments are bundled across departments. Procurement feeds the relevant information and KPIs into business development and should be a point of contact for strategic and operational issues.
Focus on strategy, not operations
During each space mission phase, procurement should be strategic rather than simply operational. This means that when a startup establishes and professionalizes its procurement, it must take into account its organization and processes, team and culture, as well as technology and innovation.
Examples of these considerations include:
Organization & processes: Identify the priorities of procurement and create an outline of the infrastructure, foreseen challenges and the best practices for an optimized procurement pipeline.
Team & culture: Placing a procurement expert on the management team is important for scaling the business. This person should understand relevant market trends and technical challenges.
Technology & innovation: Once a good procurement strategy is in place, certain processes can be digitized and automated through procurement platforms.
Be a procurement unicorn
Many successful startups have won their unicorn stature because they considered procurement from their initial launch period. Having a procurement team or Chief Procurement Officer (CPO) at liftoff ensures the company's rocket boosters ignite and that a procurement strategy can grow and change with the needs of the company. This blasts the startup into a smooth, climbing trajectory towards the IPO stage.
Lessons learned from unicorn CPOs and CPOs of established companies
Be a rebel: Constantly challenge the value added to the business and adjust to current and future needs to maximize the procurement impact.
Be a chameleon: Design the procurement management and set-up to be adaptable, flexible and able to react quickly to changes in corporate strategy or external disruptions.
Be a visionary: Foster a creative work environment that encourages a "let's try it" attitude and create a sense of collaboration and community.
Be an agent: Establish a systematic rotation of employees that lets everyone understand the role procurement plays in everyday operations.
What are the other lessons learned from unicorn CPOs? Find out in Roland Berger's latest study.
Request the full study here