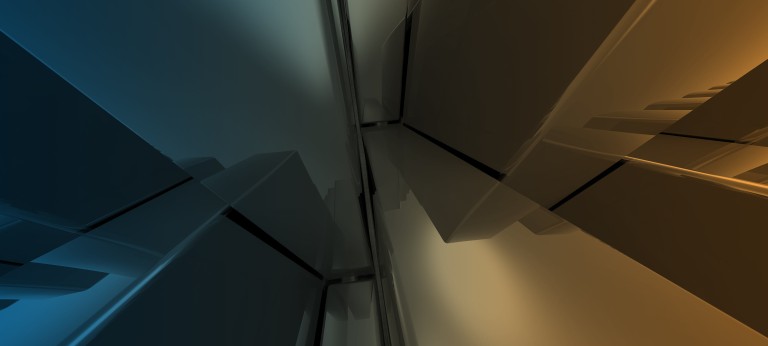 Construction startup radar
Optimized construction workforce planning instead of spreadsheets
Interview
The construction industry is making technological gains in the Covid era
Roland Berger talks to Lauren Lake, co-founder of Bridgit, about how the company came about and what role technological solutions can play in ensuring greater organization and efficiency in managing construction industry workforces. Lauren also talks about Covid-19 and its impact on the industry, as well the working from home revolution and whether this is the startup's preferred option post-pandemic.
This interview is part of the series "Construction Startup Radar" .
Please introduce yourself and your team and tell us about your background.
I am the co-founder and Chief Customer Officer at Bridgit, a construction technology company focused on building workforce management solutions for the construction industry. I have a B.E.Sc. in Civil Structural Engineering and my business partner, Mallorie Brodie, and I both come from construction families. While I was pursuing my civil engineering degree, I had the opportunity to work on job sites in thirteen states across the US. Upon arriving on-site, I was handed a clipboard, pen, and paper. I knew there had to be a better way, and this was the initial inspiration for starting Bridgit. We continue to solve industry pain points through the use of technology, which has been an incredibly rewarding journey over the last seven years.
How does your company and business model differ from similar startups?
Bridgit's flagship product, Bridgit Bench, is a workforce management platform that replaces the manual spreadsheets that large-scale general contractors often use to manage people and projects. We spoke to many of the industry's largest general contractors and learned that effective workforce planning was one of the biggest challenges they faced. Given the shortage of labor, the importance of effectively managed teams was crucial. The spreadsheets being used to track workforce planning were incredibly cumbersome and difficult to keep up to date. Bridgit Bench seamlessly integrates with a construction team's software stack, and give operations leaders a clear view of how their workforce is being utilized, allowing for more proactive planning.
Who are your main clients?
Construction clients big and small have found success with our products. Even small operations can benefit from greater organization.
What has your experience been with raising funds? Compared to other industries, is it more difficult for construction startups to receive funding?
The construction technology industry has seen tremendous growth in the past five years. The industry is in the middle of a digital transformation, with the recent success of many construction-technology companies. This has made the sector an enticing opportunity for many investors, which has in turn helped us find some great partners.
What will the construction industry look like in 2025?
At a macro level, construction is going through an accelerated digital transformation, which we expect to continue over the next five years. In 2025, all processes in construction will be digitized and well integrated. The industry will be leveraging their data to make key business decisions that will help drive further profitability.
What exact role does digitalization play in construction?
The construction industry is complex in nature and encompasses many different segments and stakeholders. With rapid digitization, there have been changes and improvements within virtually all areas of the industry - both at the site-level and in the office. Digitization is affecting every aspect of the industry, from improved productivity on-site, greater safety, more automation in workflows, increased efficiency in communication, building information modelling and visualization, and an increase in prefabrication – to name a few.
What's your next goal and how will you achieve it?
We believe there is a massive opportunity to continue to improve workforce planning within the AEC (Architecture, Engineering and Construction) industry as a whole. We are excited to continue working closely with our customers in order to build the #1 workforce planning solution for the industry. Our customers are our most critical partner as we continue to refine the Bridgit Bench solution. We're working closely with our customers, which is a crucial part of our product development process.
How has Covid-19 impacted your company and how are you responding to it?
There has been an increased demand for construction technology over the last year as companies have been forced to adapt and change processes or systems due to the pandemic. We've seen more orders for our workforce planning product, as companies were under even more pressure to allocate team members effectively and efficiently. Despite the uncertainty and hardship of the pandemic, Bridgit has experienced record growth.
On a final note - What is your favorite story to tell about startup life in the construction industry?
When we first started our business, we wanted to make sure our product truly added value. We knew that an idea wasn't going to appear out of nowhere, so we went to companies to get a first-hand perspective. We called this "crane-hunting".
Infobox
Name: Lauren Lake
Company: Bridgit
Website: www.bridgitsolutions.com
Founding Year: 2014
Number of employees: 70
Headquarters: Kitchener, Canada
Stay up-to-date with the newest happenings in the world of digital construction by signing up for our newsletter. Get news on our current featured startup and the latest relevant updates delivered straight to your inbox.