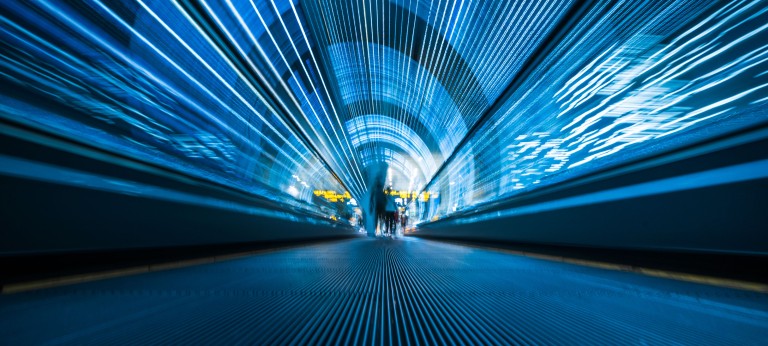 PARTIAL RECOVERY: HOW THREE TRENDS ARE CHANGING LONG-DISTANCE TRAVEL
Roland Berger's recent study of long-distance travel reveals how three disruptions will likely limit a full recovery by as much as 20%
Up until 2020, long distance travel (journeys over 250 km or 150 mi) experienced three decades of record growth. Once pandemic hit, however, demand dropped 40% across all modes of transportation at the onset— air travel alone fell by 66%.
While an encouraging recovery is underway, traveler appetites for long-distance travel have forever changed, according to a recent study by Roland Berger. Once the pandemic ends, the number of personal trips will decrease by 20% , according to our survey of 7,000 travelers from the US, China, and Europe.
With the global adoption of video conferencing, business travel is expected to decline even more , according to the same survey: we expect a 24% drop of long-distance travel in both the US and Europe, and a 21% drop in China. Additionally, air travel and business travel will be the slowest sectors to recover, according to our data, with business travel in Europe not hitting 2019 levels until 2030.
What factors are preventing a full-recovery over the next decade? Based on our review of market drivers, the above survey, and interviews with 200 industry experts, we believe travel consciousness, green sustainability, and mobility innovation will significantly change the demand of long-distance travel moving forward.
The impact of consciousness, sustainability, and innovation
According to our research, here is how the following three trends will partially limit long-distance travel for the foreseeable future:
Travel consciousness. Due to either video conferencing or the security of staying home, people just don't want to travel as much as they used to. In business, video conferencing and corporate travel policies have both changed. HSBC bank, for example, believes its future travel costs will amount to "half" of what it was before the pandemic. In our forecast, we expect a 12% decline of post-COVID business travel in Europe alone, with lesser although still measurable declines in both the US and China.
Green sustainability. The global effort to reduce carbon emissions by 2030 was further bolstered by encouraging reductions in emissions during pandemic. Consequently, pressure from governments, consumers, investors and employees is forcing companies to clean up their act, especially those in the travel sector. Air and road travel are the main targets, as together they contributed 86% of total global emissions in 2019. Simply put, we believe the green sustainability trend will reduce both private and business travel by 4% of their pre-COVID levels, and decrease international travel by 10% and continental travel by 2%.
Mobility innovation. While the effects of the previous two trends are expected to negatively affect long-distance travel, the impact of mobility innovation will likely be neutral. New mobility modes are still in development and are unlikely to achieve market penetration before 2030. Technologies such as autonomous vehicles, passenger drones, and hyperloop systems could steal market share from road and rail in the mid to long term, however. These technologies still face significant scale, technical, and infrastructure challenges, though, and are not expected to achieve more than 2% penetration by 2030. While their short-term impact will be neutral (0%), new mobility modes will have a positive impact in the mid to long term, especially in continental and domestic air and rail travel.
How the long-distance travel industry can respond
Obviously people will not stop traveling long distances for personal and business reasons. But the reduced, if not negative, sentiment towards long-distance travel will be undeniably felt by the travel industry over the next decade. While we believe demand will largely return over the next few years, a full recovery is not expected and partial recovery will be notably slower in Europe.
In short, our research and belief demonstrates that demand will be different than before. More people will want to travel by train, seek out environmentally friendly airlines, and business travelers will venture out less often but for longer periods of time.
Consequently, industry players must adapt and adapt fast to this new normal. They must chase new customer segments, reconsider their operating models, and double-down on sustainability. And they must also develop digital capabilities and increase cooperation with relevant partners to overcome the expected gaps in long-distance travel.
Thank you for reading. To learn more, please read our detailed report, All Change: How Covid-19 has disrupted the future of long-distance mobility or contact us.
Download the full study here
Register now to download the full study and learn more about the post-Covid challenges for travel industry players. Get also regular insights into Automotive and Transport & Logistic topics.
All publications of this series