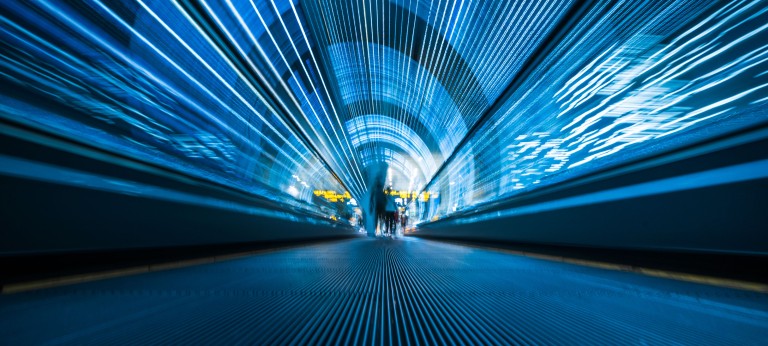 The future of long-distance mobility: How Covid jolted long-distance business travel
Our new study explores how demand for business travel is expected to decline post-Covid. Here's what you need to know.
The coronavirus outbreak had a profound effect on the way humans travel, especially across long-distances. With ongoing closures and heavily restricted international borders, much of the world is still off limits to a large portion of the population - business travelers very much included.
In fact, total air traffic plummeted by 66% globally last year, according to the International Air Transport Association. Road and rail were slightly more resilient, but still experienced a 30% drop in participation, when compared to 2019 levels.
While private sector travel — including both leisure and visiting friends and family — has somewhat rebounded over the last year, business travel is still slow to recover. In fact, demand for business travel, especially in Europe and by plane, is even expected to decline after Covid-19 restrictions are lifted, according to the latest research.
Concerning news for business travel
Since the pandemic first began, the drop in business travel has not only been affected by Covid-19 related restrictions. The reduction is also indirectly tied to corporate travel budgets, which were cut by nearly two-thirds at the peak of pandemic in 2020. This drop in passengers and budgets were most severely felt in Europe, notably for international trips, with a 71% drop in demand last year when compared to pre-Covid levels.
Further compounding the change, no economic crisis post the Second World War has lasted this long. Recovery is uncertain, and according to a recent survey conducted by Roland Berger, 55% of respondents expect their post-crisis business travel to be at least 20% less than before.
Once the restrictions are lifted, European respondents expect an average drop of 24% of pre-pandemic levels. In America alone, between 19-36% of all business trips are expected to disappear, according to airline estimates. Regardless of region, business travelers from Europe, China, and the US remain skeptical about returning their prior travel volume once all COVID-related restrictions have been lifted.
In addition to the drop in passengers, the mix across modes of transportation is also expected to change for business travel. By 2024, share of air travel across all travel modes will reduce by 8% when compared to 2019 levels. Road travel share will increase by 13%. For domestic business travel, this change will remain even in 2030 – 13% reduction in air travel share and 4% reduction in train travel share as compared to 6% increase in road travel share. All told, air travel is expected to lose market share to both road and rail by 6% versus pre-Covid-19 levels. This will affect domestic business travel more than international.
Understanding the drivers
In the wake of global lockdowns, worldwide video conferencing proved to be a efficient and effective alternative to meeting in person, especially in business settings. Given the technology's quick adoption, corporate travel policies have further changed and are expected to decrease business travel demand by an additional 5-10%, depending on the region.
Other drivers differ from country to country, however. More than 27% of respondents in Europe and China stated that sustainability issues will negatively impact their business travel habits after Covid-19, while only 14% of American travelers consider this to be a relevant concern.
In fact, sustainability awareness started increasing among governments and companies even before Covid-19, notably in Europe, with new fuel regulations and short haul flight bans already in place in France and Austria. Such regulations can force business travelers to book an estimated 2-5% fewer trips by airplane.
Obviously, the decrease in demand for business travel will have major impacts on the global ecosystem but especially on airline profitability levels. In Europe, a full recovery of business travel is not expected before 2030. Consequently, business travel providers seeking sustainable profits must revise and adapt their long-term client strategies and priorities.
Request the full publication here
Register now to download the study and learn more about the impacts on business travel due to Covid-19 and get regular insights into the topics Automotive and Transport & Logistics.
All publications of this series