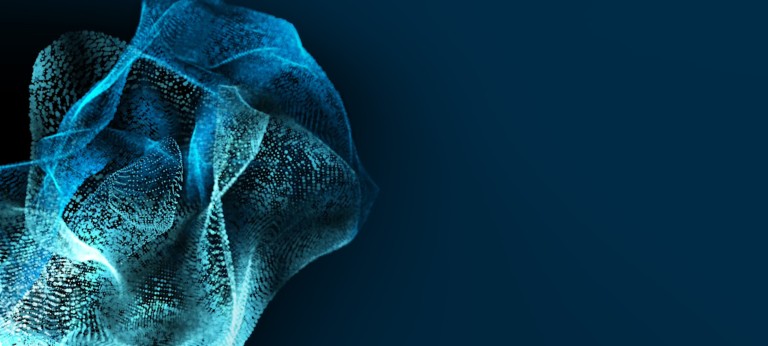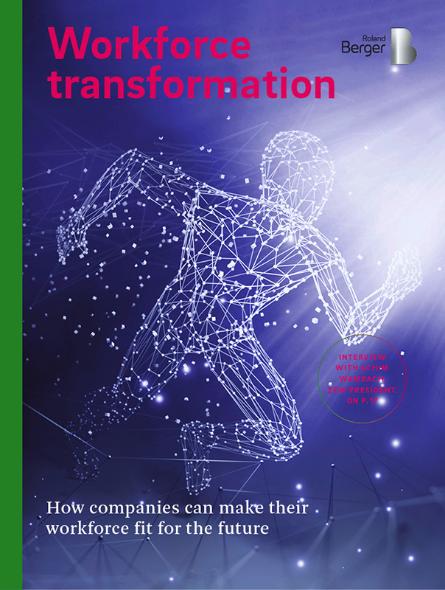 The 4Ds: Demographics, diversity, digitalization, decarbonization drive transformation
8 levers for sustainable workforce transformation
The global economy has been in a state of upheaval for years. Be it down to the shortage of skilled workers, the call for more digitalization and diversity, or the pressing need to decarbonize our companies. All of these challenges need to be reconciled simultaneously in an increasingly uncertain economic and political environment. Most companies are addressing the transformation imperative by modernizing their IT systems, which can help them streamline processes and increase efficiency. But that's not the end of the story: To meet the technological, cultural and regulatory challenges head on, companies need to better understand what talent and skills they are going to need in the future.
Roland Berger experts support companies in developing a future-proof target operating model and successfully shaping their transformation, from concept to implementation . The focus is on sustainable workforce transformation.
The transformation pressure is building
Customers and investors alike are increasingly looking for sustainability , fair production conditions and high social standards. Legislators, too, are continuously tightening regulations, and employees and job applicants are demanding from companies greater diversity, opportunities for personal and professional development, the possibility for flexible working and the chance of fair career progression. Yet at the same time, there is a growing shortage of young talent coming through due to the low birth rates in the cohorts now entering the labor market. Added to that are the challenges posed by demographics, diversity, digitalization and decarbonization, which will play a key role in determining which jobs and what skills will be needed in the future. So, the key is to get the right people with the right skills in the right place. Businesses need more flexibility to be able to adapt structures faster to new developments and (market) disruptions. And the requirement level is rising: 85% of all jobs in Europe today already require digital skills. Reskilling and upskilling are thus growing in importance, especially around digitalization and decarbonization. But fundamental skillsets are changing too: Analytical thinking, teamwork and the ability to grasp problems fast and solve them independently are ever more important.
Early, transparent communication creates trust
To address these challenges, companies must implement a sustainable transformation process, which means adapting their strategy, operational business model, organization and processes towards the 4Ds. For most businesses, this means decreasing overcapacities and increasing efficiency and flexibility within the organization. The workforce plays the crucial role here, because it is the employees themselves that need to understand, accept and deliver the transformation. However, workforce resizing is particularly difficult to implement during a transformation, as downsizing measures can only be taken with the consent of the works council. It is therefore important to communicate the planned strategy and the associated individual measures to employee representatives and the workforce openly and transparently at an early stage. Doing so creates trust and enables the measures to be implemented faster.
8 levers for successful (workforce) transformation
To prepare the workforce for transformation, eight levers are critical:
Define clear goals
Develop a target picture
Have a realistic schedule
Define measures and link them with targets
Involve employee representatives early on
Ensure a clear negotiating strategy and professional preparations
Motivate management and the workforce
Ensure professional communications
In addition, it is essential to reduce, reorganize and rebuild skills, structures and capacities – all three steps are vital. Only if companies implement their workforce transformation holistically and consistently can they guarantee a successful future.
Sign up now to download the full Workforce Transformation publication and receive regular insights.