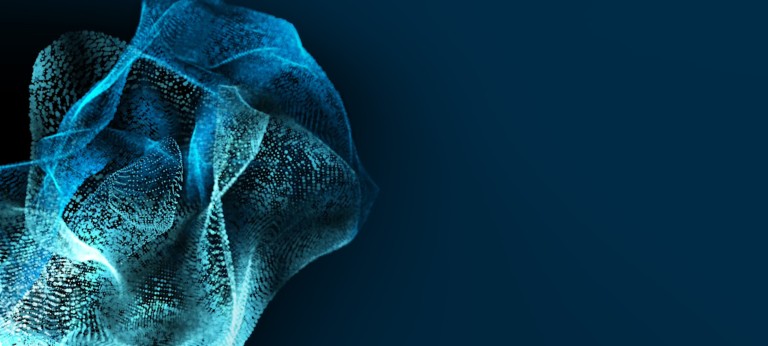 Steering an Indonesian icon through the pandemic
Undeterred by Covid-19, Ahmad Al-Neama led Indosat Ooredoo to impressive revenue growth by leading with purpose
Al-Neama's induction into the role of CEO has been a baptism by fire. When he took on the top leadership position of the largest Ooredoo unit in mid-2019, he immediately faced a price war. And then COVID-19 hit. "It has certainly been a more challenging start than what I was anticipating," he said. While he has managed to keep operations running smoothly and his workforce of 5,000 safe, Al-Neama believes that Indosat's resilience during the pandemic is built on a foundation of a solid commitment to the country. In a wide-ranging conversation, he reflects on his first two years leading Indosat through turbulent waters.
What were your priorities in your first year as CEO?
2019 was a critical year for Indosat because we started to slow down our customer acquisition growth. My intent was to emphasize and refresh the core values that define our purpose as a company— a telecom operator that exists to support every Indonesian in their daily life. We have a deep commitment to our purpose since 1967, the year Indosat was founded. Upholding this legacy was central to the framework through which all decisions were made.
What were the key elements of the transformation?
At the onset, I worked on listening to our employees' views. Any wealth of knowledge and transformative ideas that exist within an organization require support, structure, and encouragement. We needed to break through silos to be faster at decision making and develop smarter solutions for our customer's needs. Hence, we created the "Juarra" (Indonesia's Bahasa translation from "Champion") program, which used a "Tribe" approach to set up cross-functional teams and allowed employees to take quick decisions for the projects they had responsibility for. Introducing our regional operating model in Indonesia was also an effective move. As Indonesia is a big market, we needed to treat the different regions differently and look at the specificities novel to each segment of the market, Therefore, we divided the market into five regions and approximately 280 clusters, which allowed us to develop closer relationships with our customers.
Finally, we backed our strategy with transparent and straightforward products for the market, and we did not engage in any price wars despite aggressive pricing from competitors. For instance, we initially offered unlimited plans, but we have stopped doing so and yet our company is growing.
The arrival of the pandemic
And then the pandemic hits. How did you manage to keep the entire organization energized?
I attribute Indosat's resilience during the Covid-19 pandemic to an organizational sense of purpose, which I spoke about earlier. But you can see how it all ties up around the core values.
When the pandemic first hit, Indosat was the first company in Indonesia to start work from home in March 2020—even though the government had not implemented it yet. Many thought our measures were extreme, but in hindsight, it was the right decision.
Pandemic fatigue and burnout are prevalent across all organizations, but we actively managed this through a few key actions.
We provided incentives to our employees so that they were able to purchase the right technology tools for remaining engaged and productive remotely.
We scheduled daily meetings, which helped us develop closer relationships. We also started non-work activities virtually, such as eating lunch over teleconference.
Townhalls were held more frequently to allow employees to ask questions. Our first town hall during the pandemic was particularly encouraging and instilled confidence in all our employees. We doubled down investments on network upgrades. This assured employees that our organization was still in the growth mindset despite the uncertainty.
What changed during the pandemic?
Covid-19 has unquestionably accelerated digital transformation; we have seen an exponential increase in digital channels being adopted by our customers; besides upgrading our app, we have launched a purely digital brand – Empower – to fulfil the needs of a more digital native mobile user. I expect this change in behaviours to stick in a post-pandemic world since it's hard to go back once used to a hassle-free and convenient offering.
People are also now more receptive to a brand they trust— that's normal in times of uncertainty. It helps that Covid-19 has taught customers the value of subscribing to a high-quality, reliable network—that plays out in our favor. We have invested more than USD 1 billion on a 4G network roll-out coverage which dramatically improved our customer experience.
Can you share some personal anecdotes from your journey as a CEO in Indosat?
I always believe that it is essential to connect with people on the ground to understand how things are operating and get direct feedback.
On a memorable work trip, I spent four hours in Bali and used the time to visit two to three resorts. I checked in with the General Manager of one hotel, and he commented that the Indosat coverage in the resort was inconsistent. That was surprising since we had just completed a significant network improvement in the area. I realized this gentleman needed to update his SIM card to reflect the network, as he was using a 3G SIM card on a 4G network. This was true for many other customers on the island. Thanks to his feedback, we subsequently updated close to half a million customers' SIM cards, effectively improving our reliability and ultimately becoming the operator of choice in Bali.
Compared to 18 months ago, where is Indosat today and what key metrics have shown the success of the transformation?
The first two years of this transformation journey have been extremely satisfying for Indosat and me personally. I am extremely grateful to our employees who have delivered despite challenging circumstances, and our customers who have maintained their faith in us. We have reached a few success factors in this transformation journey such as the following;
We stopped losing customers and grew cellular revenue by 12 percent. At a time when other operators were losing the lucrative tourist customer segment—and consequently the roaming business— we became one of the fastest growing telecom operators in Asia . Moreover, our cost reduction program was a success: EBITDA improved 16 percent, and investors regained confidence in our stock.
We also improved execution with faster time to market through our Agile Regional Operating Model (ROM), which started to deliver results simply by being closer to our customers. For instance, we treated every site (BTS) as a factory and all our commercial actions are based at site level.
Finally, we pursued a strategy to deliver simple and transparent products without engaging in any price war despite competition being very aggressive on pricing. Our MPWR brand is a good example of that and we have seen massive growth in users since the pandemic.
I am extremely proud of all Indosat Ooredoo personnel who have remained committed to delivering remarkable execution on the ground and ensuring our customers stay connected in this tough time. Moving forward, we will focus on delivering outstanding digital products and services, maintaining our growth performance for the year 2021, and accelerating the digital transformation in Indonesia.
Let's shift from the transformation process to your experience at the helm. Could you share a little bit more about your leadership and what influenced your leadership style?
Some global leaders have inspired me in my journey as a CEO. One of them is Microsoft CEO Satya Nadella, whose empathetic nature stems from his eldest son's disability.
I am also inspired by New Zealand's Prime Minister Jacinda Ardern's effective leadership in handling the terrorist attacks on mosques, earthquakes and the Covid-19 pandemic, all whilst being a new mother of a toddler. It is also thanks to her that female leadership is now being widely advocated more than ever.
I am proud to mention that in July 2020, we appointed Indonesia's respectable economics professor, Prof. Dr. Sri Adiningsih as a member of Indosat's Board of Commissioners. We believe that her vast experience and knowledge as a former member of the President's advisory team and senior expert for the Minister of Trade will infuse fresh energy into our organization. I want to see more women taking on leadership positions, not just in our organization but in Indonesia too.
Having a successful company is all about the people, while a strong product and brand are bonuses. I would like for the people of my company to have their own success story.
What did you learn about yourself when you became a CEO?
I did not realize that I am a people person until taking on the CEO position. In my previous roles, including being a Chief Technology Officer, I was less involved with people management. Another significant learning for me was the realization that there is no such thing as overcommunicating— you need to keep listening to and engaging with your employees and customers alike.
I am grateful for the opportunities and experiences that led to my position as CEO today.
This interview was conducted in March 2021 by Diogo Granate, a partner in Roland Berger's Singapore office.