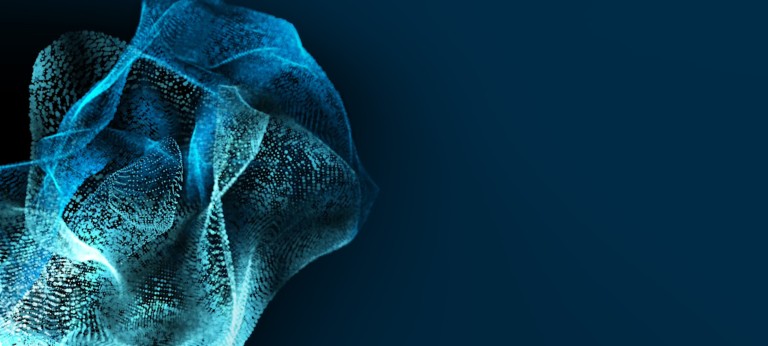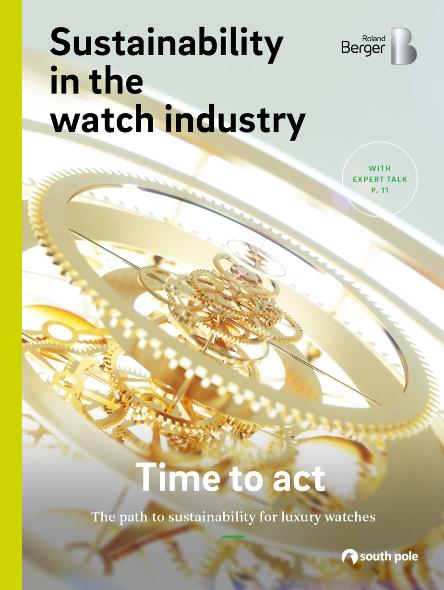 Sustainability and climate action – Time to act in the luxury watch sector
How to navigate the path to sustainability in the luxury watch sector
Environmental and social sustainability are fast becoming crucial to corporate strategies in all sectors. Luxury watches are no exception. The media, governments and especially consumers are increasingly demanding sustainable business practices throughout the sector.
This poses several challenges. The luxury watch industry must cope with the increasing scarcity of resources as well as the impact of climate change. Its complex global value chain complicates the traceability of raw materials and the transparency of the companies that operate along the chain.
In recent years, social and environmental sustainability have become key factors for luxury watch buyers, alongside traditional factors like aesthetics and craftsmanship. This is particularly true among millennial and Generation Z cohorts. A credible sustainability strategy is thus crucial to retaining customers and future-proofing a business. According to the Positive Luxury Trend Report, 46% of CEOs from the global luxury industry acknowledge that both resource scarcity and climate change will transform their business models.
Consumers are increasingly interested in the sustainability of the materials used to manufacture a final product. A luxury Swiss watch typically contains a vast number of raw materials such as gemstones and metals, which need to be extracted and refined before being imported to Switzerland for further manufacturing. Besides the responsible sourcing of raw materials, the watch industry's focus on climate aspects is an important lever to look at, with different scopes of direct and indirect emissions generated.
To successfully tackle these key challenges, businesses must take a holistic approach to sustainability and gain a clear picture of both their own activities and those of their suppliers. There is no one-size-fits-all solution, but by following certain guidelines a company can develop a sustainability strategy that works for them. In collaboration with South Pole , a leading developer of climate action projects and sustainability solutions, Roland Berger has defined a comprehensive approach to sustainability strategy development for companies in the luxury watch industry. It is based on three dimensions: a sustainability strategy journey, ESG focus topics and strategic ambition.
A major part of any sustainability strategy will be a company's action on climate change. There are five concrete steps they can take to maximize impact:
Measure footprint and risks
Set roadmap and create targets
Reduce footprint
Finance climate action
Communicate and lead
Sustainability is both a risk for a company's existing activities and an opportunity to transform traditional processes and unlock new growth. To achieve this transformation, companies in the luxury watch sector must focus on the following three areas.
Select sustainability priorities for your corporate strategy
When making sustainability part of their corporate strategy, companies must define their sustainability priorities, whether they be reducing GHG emissions or evaluating their suppliers' footprints. Sustainability must form an integral part of important business decisions. Management needs to discuss and analyze sustainability topics on a regular basis to ensure they receive the necessary attention and are reinforced by corporate leadership.
Strive to make a difference – today
Once sustainability priorities are set, companies must act as soon as possible to achieve their goals and start making a difference. By taking calculated risks, a business can set industry standards and become a leading player. By reducing emissions, offsetting residual emissions and making sustainability a key product characteristic, luxury watch firms can stand out from their competitors in a sector with low price sensitivity.
Communicate transparently
Corporations should champion their achievements and be an agent of change. As a sustainability leader, a company should strive for continuous improvement. Transparent communication is an important part of this journey. Internal and external stakeholders, from employees to customers and investors, need to hear about what your business is doing to become more sustainable.
If you would like to know more about sustainable transformation pathways from this industry, download our White Paper now. In our exclusive expert talk Aurelia Figueroa, Head of Sustainability at Breitling, takes you on Breitling's sustainability journey and reveals where she sees the most potential for improving sustainability in this business!
Request the full publication here
Register now to download the full publication, including five concrete steps to maximize your positive impact and to develop a robust sustainability strategy. In addition, you will get regular insights into our consumer goods and retail topics.