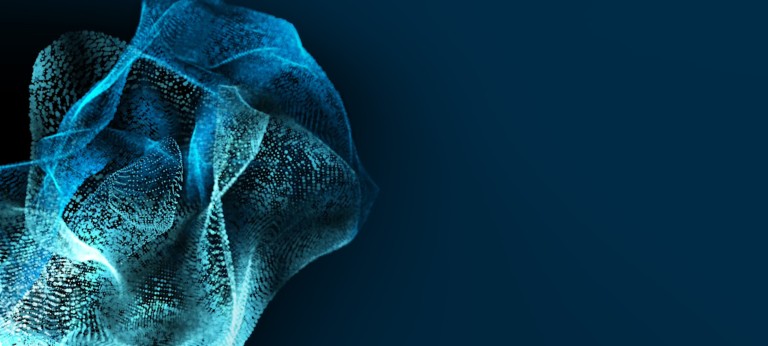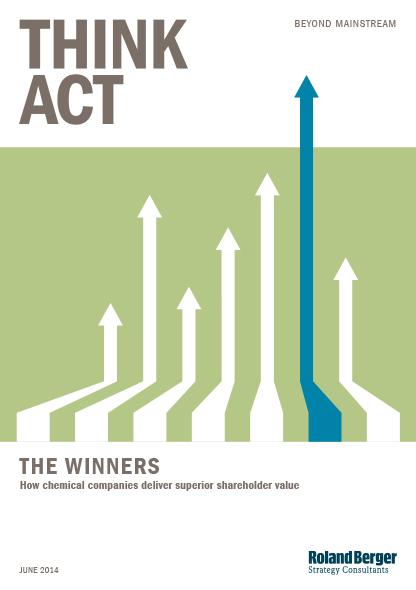 The Winners
Four strategic attributes enable companies to consistently drive superior shareholder returns
As part of our extensive strategy work in the Chemicals industry, we have observed that chemicals companies display a very wide range of shareholder returns (dividends and capital gains). We thus set out to investigate how chemicals companies create value for their shareholders. We started by identifying the set of companies which outperform the industry – the "Winners." 22 Chemicals companies stand out as Winners, demonstrating both superior growth and profitability. Interestingly, the choice of an industry segment does not drive financial performance: Any type of company (Commodity, Specialty, and Diversified) can "win" in the broader Chemicals industry. We have found that four strategic attributes driving "winning."
Business leadership
Winners set the agenda in their areas of participation. In each of their businesses, Winners define the price-setting mechanism in their chosen market segments of participation. Business Leadership manifests itself in the form of leading share or highest profit margins in the markets in which the business participates. Winners drive Business Leadership by combining:
A comprehensive understanding of the core competencies they possess in each business.
A business model grounded in these competencies.
Focused participation in customer segments in which the business model offering is relevant.
Strategic coherence
Winners are the clear high value owners of their portfolio of businesses. Winners achieve Strategic Coherence by having:
A clear strategic intent, describing what the company wants to be and what it stands for.
A portfolio of businesses that operates similar business models and supports the strategic intent.
Strong competencies and industry knowledge at the corporate level to successfully run the portfolio businesses (parenting advantage).
Financial scale
Winners are relevant to investors, which enables them to efficiently and competitively raise capital. In our analysis, Winners drive such Financial Scale through:
Size which makes them more likely to be included in well-known financial indices.
Clear risk-reward propositions to investors.
Proven ability to execute
Winners deliver results by executing along four key dimensions:
Clear communication of the strategic intent and successful execution against it.
Disciplined approach to identify and deploy competitive advantage to drive Business Leadership.
Active portfolio management.
Systematic standardization of processes and centralization of key functions to capture benefits of Strategic Coherence.
Chemical companies can use our "Winners' Analysis" described above both as a diagnostic framework to understand historical corporate performance as well as a blueprint for future corporate strategy development and execution.
The Winners' Analysis is based on business and financial fundamentals and is universal in its application: We have completed similar analyses for two additional sectors, industrial equipment and oilfield services, and observed that Winners in these industries share similar characteristics.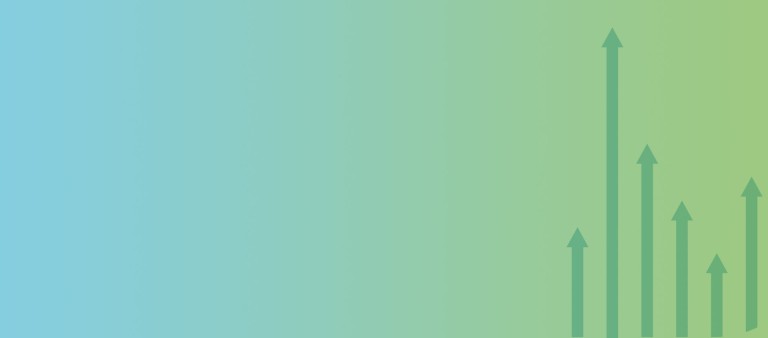 The Winners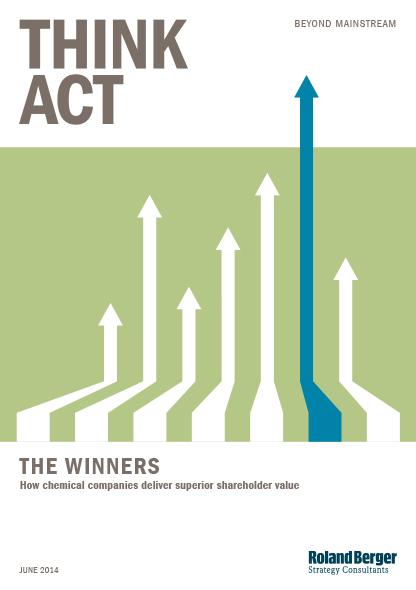 How chemical companies deliver superior shareholder value
Published June 2014. Available in