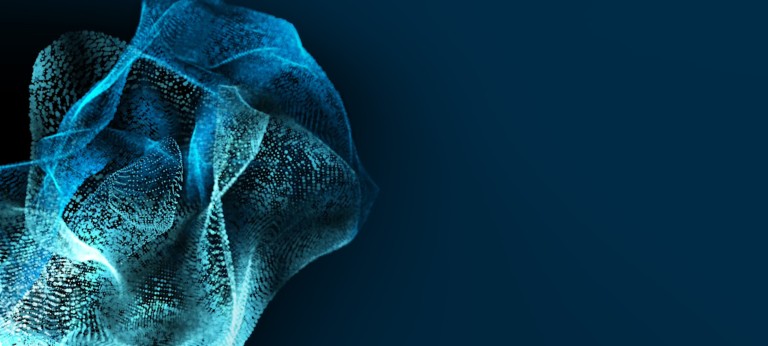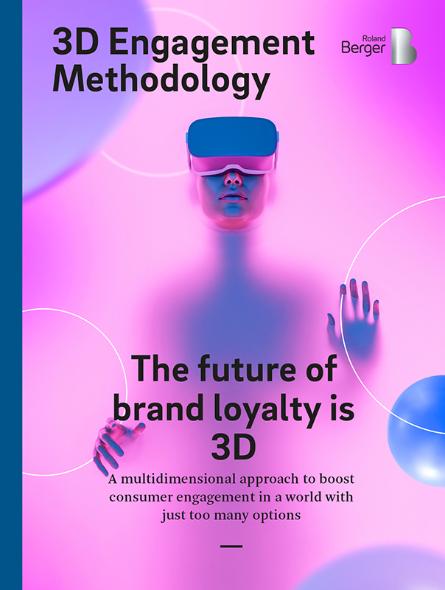 The future of brand loyalty is 3D
In a world flooded with options, a multi-dimensional approach can help boost consumer engagement
In the aftermath of Covid-19, one of the biggest challenges for B2C companies lies in engaging consumers. As digitalization continues to bring a growing mountain of information and options, capturing attention has become the new Holy Grail.
The pandemic didn't trigger the shift to e-commerce, of course, but it has significantly sped up the transition. According to our research, in 2022, 85% of consumers were spending more time in front of screens than just three years previously. Almost all of them (95%) were making more purchases online.
A digitalized world offers shoppers a vast array of choice, with a much lower switching cost. One bad brand experience? No problem – it only takes a minute to find a similar alternative. Combine that with a drastic reduction in human attention span in recent years, and brands must now consider a non-linear purchasing journey with many touchpoints. The quest for consumer loyalty is more challenging than ever.
3 lessons on loyalty
So, what can brands do to improve long-term customer loyalty? In 2022, Roland Berger conducted an in-depth study with leading industry figures throughout Brazil to better understand the situation. The most important findings can be grouped into three main categories.
Firstly, with data volumes continuing to grow, organizations must focus on their data-processing tools and their strategic direction to customer relationship management (CRM). Raw computing power will be increasingly important, but to stay ahead of the curve, companies need the right strategies to obtain maximum value from their data.
Businesses must also engage with consumers in three equally important dimensions: product, channel, and communication. They need to use data to create a more holistic approach to customer engagement.
Finally, it's not the brand experience itself but the memory of those experiences that are key to consumer loyalty. Knowing where to invest more within the customer journey can be crucial in how consumers remember the experience.
From 1D to 3D
Based on these insights, Roland Berger has developed a 3D engagement methodology, which gives executives the tools and direction needed to navigate the many challenges on the path to brand loyalty. The methodology helps companies to prioritize and measure efforts in the three loyalty dimensions. It enables them to create more meaningful interactions with consumers, enhancing their experiences, which generates a higher satisfaction, or in marketing terms, higher Net Promoter Score (NPS).
The 3D engagement methodology is a method for quantifying loyalty. It breaks down the three engagement dimensions into a total of nine levers, which are then prioritized according to a company's strategy and matched with consumer preferences. This forms the basis of a new design for the customer relationship. The methodology also provides the necessary tools to quantify the maturity of a company's engagement level.
By focusing on the methodology's nine levers, a company can translate the broad idea of engagement into a more actionable workstream.
Product levers include digital innovation, sustainability, and hyper-personalization. Channel levers look at full-stack immersion, efficiency, and creating a frictionless journey. And communication levers cover diversity and inclusion, brand intimacy, and honesty.
How can 3d engagement help your company?
We have identified five key benefits to companies applying the 3D engagement methodology.
Discover a broader CRM strategy that takes a more holistic approach to loyalty.
Untap the potential of data-integrated journeys to solve problems and explore new opportunities.
Prioritize engagement levers that best fit the company strategy.
Connect consumer preferences with engagement levers to boost conversion and retention rates.
Redesign the overall experience to implement remarkable journeys.
While implementing the 3D engagement methodology, B2C companies will discover countless new ways of interacting with consumers. This will uncover potential improvements in crucial business processes, including digital transformation, logistics, data analysis, and customer service, among others.
To learn more about the 3D engagement methodology, and to see how we can help you start your own journey to improved customer loyalty, download our brochure.
This publication has been coauthored by Guilherme Issa.
Register now to download the full PDF including key insights, new developments as well as future challenges and new opportunities for players in the B2C sector. Additionally, you get regular insights into Consumer Goods topics.