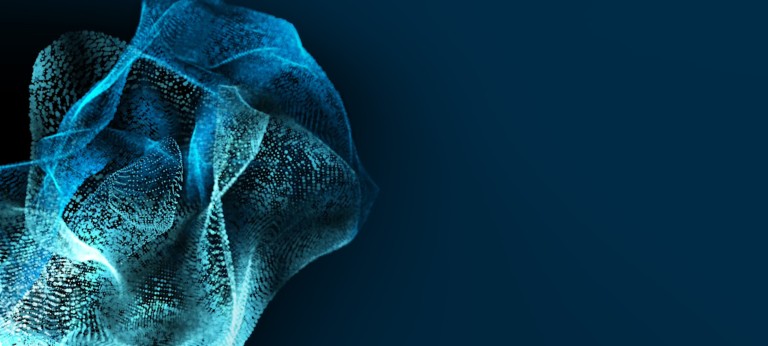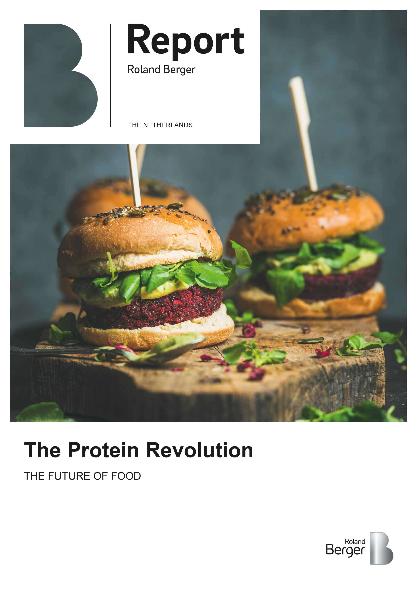 The rise of alternative proteins
How alternative protein sources meet the rising demand for protein with a growing population
Food is fundamental to our existence. And with rising income levels and a multiplying global population, food demand is increasing. Fortunately, we have become better at producing large quantities of foods to meet the ever growing demand for more nutrients, including proteins. Unfortunately, though, this is not without consequences. As climate change threatens the planet, in combination with increasing awareness around health effects and animal welfare, especially among younger generations, we must find other ways to meet our food – and protein – demand in a more sustainable way.
Consumers have demonstrated a willingness to rapidly embrace new foods. The alternative proteins market has therefore also seen rapid growth, backed by strong and rising consumer demand. And this increasing demand goes beyond that of vegetarians and vegans, and is driven by a wider consumer group, "flexitarians", which includes meat eaters. This trend is spreading quickly across the US and (Northern) Europe. Especially the younger generations, Millennials and Gen Z are a predominant force shaping this industry.
The alternative protein ingredients market size is estimated at USD ~14 bn, although valuations vary widely. Across all estimates, however, it is clear that the market is on the rise, with annual growth rates varying between c.5-50% over the coming years. But the market of alternative proteins still represents a small fraction of the global traditional protein market. The global meat market and dairy market are currently valued at around USD 1.2 trillion and USD 0.8 trillion, respectively, and are expected to see moderate growth over the coming years.
Companies active in the plant-based protein space currently come closest to the operational efficiency and production capacity needed to compete with traditional protein sources. Soy dominates the market and is expected to continue despite growing skepticism around allergies, estrogenic effects and genetically modified crops. Pea protein is expected to become the next boom in plant-based proteins, driven by consumer trends in gluten-free, health benefits and sustainability, and further fueled by large players establishing new manufacturing facilities and sensory capabilities.
But the range of sources is expanding with innovations in fermentation, animal cell culture, and insects. Significant investments are being made in all parts of the value chain, from protein extraction to the marketing of consumer products. But where will their success depend on? We believe there are four common areas that will elevate alternative proteins to the next level: product quality, cost efficiency, consumer adoption and maturity in the value chain.
Especially technologically-driven ingredient players are well positioned to help these companies create the products that meet consumer demand: natural, tasty products that benefit people, animals and the environment. There is also considerable potential in other next-generation protein sources, but these will require more time, capital and a holistic approach from governments and stakeholders if they are to reach commercial scale.
So the bet is on. And the moves that companies make today will not only shape tomorrow's protein industry, but more importantly the landscape of food supply around the world.
The rise of alternative proteins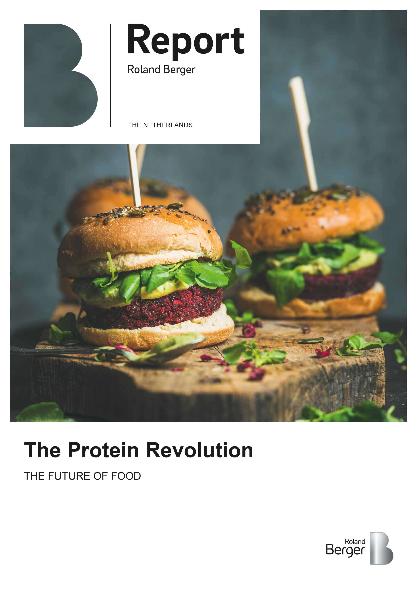 Roland Berger's study 'The Protein Revolution' zooms in on the increasing demand for protein. To meet this demand sustainably, sources of alternative protein are on the rise.
Published March 2021. Available in