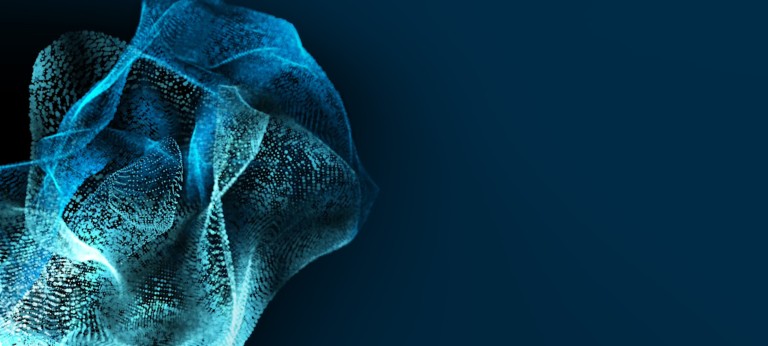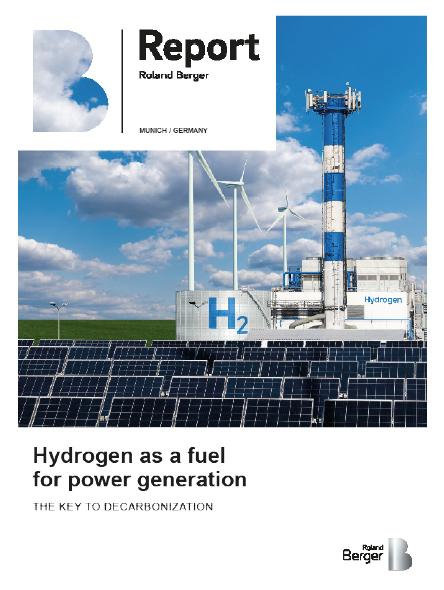 The role of hydrogen as fuel for power generation
The key to decarbonization and a successful energy transition
Hydrogen is sure to play a part in the future energy make-up, both in the production of electricity and as an alternative to fossil fuels. But what will its share be, and what role will hydrogen have as a fuel for power generation? This study assesses whether hydrogen will be of marginal or critical importance, and what impact this will have on industry players.
Over the past decades, humanity's reliance on carbon-based energy sources has driven global warming, pushing the decarbonization debate to the top of the climate agenda. As a result, complete decarbonization of our society has become the mandate of our generation.
The debate has made it increasingly clear that the route to decarbonization lies in a shift to green electricity and carbon-neutral fuels. Hydrogen , a versatile fuel that can be produced and used with zero carbon emissions, is expected to play an important part in this mix. Indeed, there is currently an intense focus on whether hydrogen could be the second pillar of the energy transition, alongside renewable electrical energy.
Proponents argue that green hydrogen fills a gap left by renewable electrical energy and that it can be freely exchanged with electricity. Others say that hydrogen will remain the "champagne of energy carriers", suitable only in special circumstances as not enough can be cleanly produced.
This study makes the case that hydrogen is more than a marginal energy source and that, in particular, it has an important role to play in power generation and completing the circle of full decarbonization.
Quality not quantity
We believe decarbonization will depend on two core actions: first, sustainable electricity generation through the use of renewable energies; and second, electrifying all industrial and consumer sectors to the greatest extent possible, with remaining demand satisfied by non-fossil fuels – that is, hydrogen-based fuels. But the question is, can these two actions alone satisfy all future energy demands, or will there be gaps, particularly around hydrogen?
Hydrogen Europe, the European industry body for organizations active in the hydrogen value chain , estimates that hydrogen will satisfy between 8 and 24 per cent of Europe's total energy demand in 2050. Hydrogen used for power generation is assumed to contribute up to 10 per cent of these figures. The wide range is the basis of today's ongoing "marginal or critical" controversy surrounding hydrogen's role in the energy transition. Those who believe the actual figure will be closer to 8 per cent argue that providing just 0.8 per cent of the total energy supply for power generation makes the case for hydrogen as a fuel marginal, and that it will remain an expensive luxury, like champagne. They support near-total electrification using renewables.
But supporters of the use of hydrogen as a fuel counter that it is not just about raw share. Quality matters, too. Renewables can be unreliable and subject to fluctuations, and fuels will continue to be needed where gaps exist, for example, in energy-intensive sectors or to produce electricity. Complete decarbonization is impossible unless these fuels are from a non-fossil source, and green hydrogen is currently the only viable, clean, non-fossil fuel. So only it can complete the energy transition pathway, where green electricity and hydrogen will represent the two "currencies" of a decarbonized energy regime.
Expert survey and recommendations
But is hydrogen up to the job? To understand the challenges and pathways related to hydrogen as a fuel for power generation, Roland Berger surveyed 30 experts in hydrogen and power generation. The results assess the viability of hydrogen as a fuel for power generation, what form a future hydrogen grid may take and what players (both public and private) must do to react to impending changes and opportunities. We also offer several key takeaways for energy equipment OEMs and governments. We conclude that if they work together, hydrogen can become the stable energy currency that sustainably fuels the world.
Request the full report here
Register now to download the report, including all key takeaways that energy equipment OEMs and governments need to consider when building a hydrogen economy, and get regular insights into our Industrial Products & Services topics.