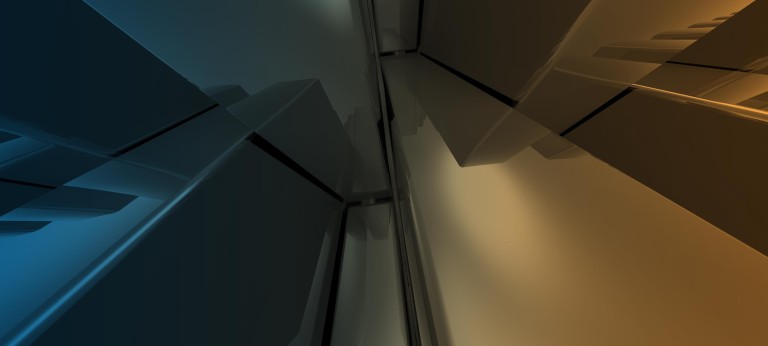 Construction Startup Radar
Tracking air quality for better action-plans in cities
Interview
Startup runs platform with air quality sensors, data and analytics
Breeze Technologies is a company that leverages data to help mitigate the adverse effects of air pollution. They have three product lines to this effect. The first is indoor air quality, which supports facility managers in monitoring and optimising indoor commercial space air quality. The second is urban air quality, which helps monitor air pollution compliance for cities and municipalities, supporting analytics and clean air action, and providing outdoor data to related industries.The third is industrial emission, which monitors pollution levels around production facilities, gathers intelligence on environmental compliance and site performance.
This interview is part of the series "Construction Startup Radar" .
Please introduce yourself and tell us about your background.
My name is Robert Heinecke, and I am the CEO and cofounder of Breeze Technologies.
Before co-founding Breeze, I worked for multiple international consultancies in strategy and IT. I hold degrees in Computer Science and IT Management & Consulting. I am also a known smart city expert, and regularly speak on the topic of smart infrastructure and air quality management. I am a scientific advisor to the German association for electric mobility.
The rest of the team comes from diverse backgrounds ranging from engineering to arts and design.
Please describe your company and business model. How do you differentiate from similar startups?
Breeze Technologies is a technology leader for air quality sensors, data and analytics. The startup helps cities and corporations to design more efficient clean air action plans with artificial intelligence and the internet of things.
We differentiate from similar startups thanks to Breeze's proprietary cloud calibration technology, with which we are able to provide air quality data 1,000 times cheaper than current industry solutions with comparable data quality and accuracy. Breeze measures and provides indoor & outdoor air quality data in a combined solution which generates additional insights and data. We not only measure air quality but also automatically recommend the most efficient & effective solutions based on AI.
How did you come up with the idea for your company?
I was exposed to heavy smog for the first time while working in Istanbul. Suffering health impacts like headaches, a burning throat, and watering eyes, I studied current strategies cities use to measure and mitigate urban air pollution. Soon a clear picture emerged; today's decision makers do not have enough data to track air quality extensively enough, nor to judge the effectiveness and efficiency of mitigation strategies. Thus the idea for Breeze Technologies was born: low-cost sensors combined with a smart data platform which automatically analyses that gathered data.
Who are your key clients?
We have a variety of key clients, which range from construction companies, construction suppliers, builders, merchants, construction wholesalers, real estate companies, facility management companies, and cities industry corporates.
What has been your experience in the funding process?
We are bootstrapped and profitable. At the moment we are not pursuing venture funding.
What will the construction industry look like in 2025?
Construction industry, real estate, and urban planning will be more data-driven than they are today. While the sector is currently looked at more as an experience science, data-driven impact analyses and targeted action will be common in 2025. Therefore, underlying data will be needed. Breeze Technologies provides that for the area of the environment, particularly air quality and emissions.
What role does digitalization play in the construction industry, e.g. to improve productivity, to increase safety, or to offer entirely new building solutions?
Data-driven decision making is only possible with digitalisation. The industry is generating billions of datasets per day and only big data and AI-powered analytics will be able to handle this amount of data and make sense of it all.
Which key trends do you see in this context?
We believe that distributed networks of small-scale environmental sensors can enable a fully-new approach to understand our environment. We are the first company to facilitate the full lifecycle of environmental analytics: with our own air quality sensors, a cloud platform for data assessment, action implementation, and a partner network able to conduct the necessary interventions to sustainably improve indoor and outdoor air quality.
What is your company vision
Based on this environmental data, we will enable a completely new host of applications and business models. To give you one example: Imagine you want to go running in a densely populated area. Asthmatics in particular are affected by high levels of air pollution; they might even trigger an asthma attack. Based on hyperlocal air quality data and forecasts a sports app would be able to recommend the healthiest - that is the least polluted - running route based on your current position. There are other application scenarios from real estate and insurance over tourism to traffic management and urban planning processes.
As a startup what is your next goal?
We are currently working on putting infrastructure in place to be able to provide holistic air quality data throughout Europe and the whole world. After that we will be able to fuel a completely new kind of environmentally-enabled apps such as environmental routing providing air quality information for running routes, better decision making for real estate investment decisions, and so on.
What partners do you need to achieve these goals?
We are looking for partners that have big networks of assets e.g. from the construction and real estate sector and are looking to leverage those assets with IoT and analytics capabilities to generate additional data and revenue streams.
What investments are necessary for your clients to get started working with your solution?
There are two options. The first is infrastructure-based. This type of investment is necessary in building up initial air quality sensor networks that will then produce a return on investment in a 5-10 year horizon. The second is infrastructure-less. We can already provide data from other sources, e.g. satellites, to empower internal decision making processes with environmental data.
On a last note - What is your favorite story to tell about startup life in the construction industry?
Air quality matters to all of us. This is why we all need to do our part against air pollution. We are working with different players around the building material industry to monitor the impact of environmentally-positive materials and therefore provide better ROI reporting. This is a great case as they are not only looking at their positive cash return but also at the societal benefits of their innovative products.
Infobox
Name: Robert Heinecke
Company: Breeze Technologies
E-Mail: robert@breeze-technologies.de
Website: www.breeze-technologies.de
Founding year: 2015
Number of employees: 12
Headquarters: Hamburg, Germany
Stay up-to-date with the newest happenings in the world of digital construction by signing up for our monthly newsletter. Get news on our current featured start-up and the latest relevant updates delivered straight to your inbox.