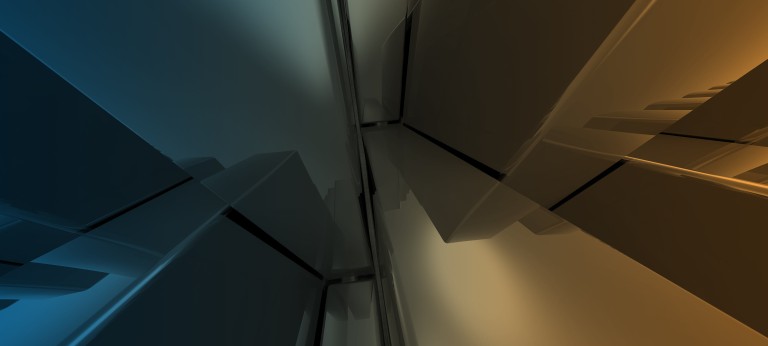 Construction Startup Radar
Bringing data-driven efficiency to the construction and craft industries
Interview
A SaaS startup for the construction world offers builders and contractors a new kind of toolbox
Founded in 2018, openHandwerk helps construction companies meet the communications and work processes challenges of the digital world. The Berlin-based startup offers Software as a Service (SaaS) solutions for producers and resellers of building materials, allowing them to manage operations smoothly, in real time, from anywhere on the map. We recently spoke with Martin Urbanek, CEO of openHandwerk, about the opportunities of SaaS in the construction and craft industries and openHandwerk's origins as a solution to the workflow problems Martin faced in his own craft business.
This interview is part of the series " Construction Startup Radar ".
Please introduce yourself and tell us more about your background.
Martin Urbanek: I am the CEO and founder of openHandwerk. I studied economics and I was a stock exchange trader and investment analyst. In 2009, I founded a company called Vallovapor that maintained 600,000 apartments in Germany. Outside Germany, I sold partner country licenses to companies in the UK, Finland, Spain, and Poland to work with our system. Three and a half years ago, I started to digitalize my company in all kind of processes. openHandwerk was born.
What is your business model and how do you differentiate yourself from other startups?
Martin Urbanek: Our business model is a classic Software as a Service. We sell licenses per user and add-ons per company. Our primary users are construction and craft companies. Alongside this we offer customer journeys, customer loyalty, and data-driven sales assistance to producers and resellers of building materials.
If you compare us to similar startups, we have a massive ERP with a lot of functions. Most of the solutions in the startup world, and also in the on-premise market, are single, isolated solutions with a high grade of data breaks. Our idea of a multi-cloud for construction and craft companies is unique – we see the significant advantage of getting solutions connected by APIs, microservices or apps.
How did you come up with the idea for your company?
Martin Urbanek: Servicing 600,000 apartments as a craft company costs a lot of energy in the office and on the building sites. Our idea was in 2016 to optimize our workflow, get more efficient, and get better communication with our customers and better collaboration in-house.
We started with an order management system, rolled out a document management system, followed by a distribution tool, and so on. We had the same problems as most of the companies in that sector today: we had too much work and limited skilled workers. So, we had to work on our processes to get more efficient and get our clients happier. In January 2018 we rolled out our SaaS through the openHandwerk GmbH to digitize work processes in the trades.
Who are your clients?
Martin Urbanek: Our main clients are construction companies, construction suppliers, builders and merchants, construction wholesalers, real estate companies, and facility management companies.
What has been your experience in the funding process?
Martin Urbanek: At the moment, we are bootstrapped. We have a runtime of +12 months by a very low burn rate. We are in contact with VCs and Corporates and keep them updated. I think it's not difficult for construction startups to receive funding. For VCs, construction is an interesting market, but they don't know yet how to monetize in that sector exactly—will it be a software, an app, a service, a marketplace, or something else? On the other hand, you have the industry and also the real estate companies. They have the knowledge, but they move too slowly and miss opportunities. In our case, I guess the perfect investor match would be a classic VC with a corporate.
How will the construction industry look in the mid-2020s?
Martin Urbanek: We will still have workers on building sites. But they will work in a different way. They will work much more efficiently, much more safely, with much smoother organization. Tools and techniques will support them throughout the planning, calculation, and documentation stages, and also throughout work and maintenance, as well. Only companies that are open-minded in digitalizing their core business processes will make it to the next level. Data will be more important, starting from BIM . Take a look at the United States and China and you can clearly see what is coming.
What role does digitalization play in the construction industry, such as to offer entirely new solutions?
Martin Urbanek: Digitalization in the construction industry will be dominated by data. When I see producers and resellers, for example, that don't have their product data ready to sell online or list online, I wonder how they will survive in the future. Selling products will not be the key in the future. Selling services and tools will be the key to choosing the right partner in the procurement process.
Which key trends do you see in this context?
Martin Urbanek: Tech companies like Google and Amazon will come into the market. Amazon Home Services and their tiny houses are the beginning. Sorry, but a huge market with a low digital level is too attractive. I see the risk that if the industry is not moving, there will be a lot of new, cheap subcontractors working for tech companies. Alongside this, more marketplaces will come up. Every week, we receive one or two ideas for new marketplaces. The key is always focusing on leads and getting orders.
What is your company vision over the next five years?
Martin Urbanek: In five years, we will be the biggest multicloud process software for construction and craft companies in Europe.
As a startup, what is your next goal?
Martin Urbanek: Winning more manufacturers and wholesalers as partners. With IDS Connect and Datanorm in our software arsenal, we have the key to open those doors. At the same time, we are looking for property managers. Our building file today can be your tenant file or damage record tomorrow.
What partners do you need to achieve this?
Martin Urbanek: Partners can be banks, insurance companies, and, of course, manufacturers and wholesalers of building materials. We want to win them as participants in our solution. We need partners as multipliers, but we can offer these partners added value that makes it exciting to exchange ideas with us. I think we can show new types of customer journeys and data-driven sales support.
What investments are necessary for your clients to get started working with your solution?
Martin Urbanek: Construction and craft companies start with €24/month per user based on a 12-month contract. Producers and resellers pay a one-time onboarding fee of €7,000 – €10,000, followed by SaaS packages starting from €1,000/month.
On a last note—what is your favorite story to tell about startup life in the construction industry?
Martin Urbanek: A manufacturer asks, "If I am disruptive, what will be my return on investment?". A wholesaler asks, "If I am disruptive, how many new clients will I win?" Our answer to the manufacturer: What is your return on investment by spending your marketing budget for nice pictures or logos in the web. Our answer to the wholesaler: Think about the clients you are not losing with us! Digitalization in the construction and craft industries is just beginning. It's time to start thinking in terms of services and data.
Infobox
Name: Martin Urbanek
Company: openHandwerk
Website: www.openhandwerk.de
Founding year: 2018
Number of employees: 10+
Headquarters: Berlin, Germany