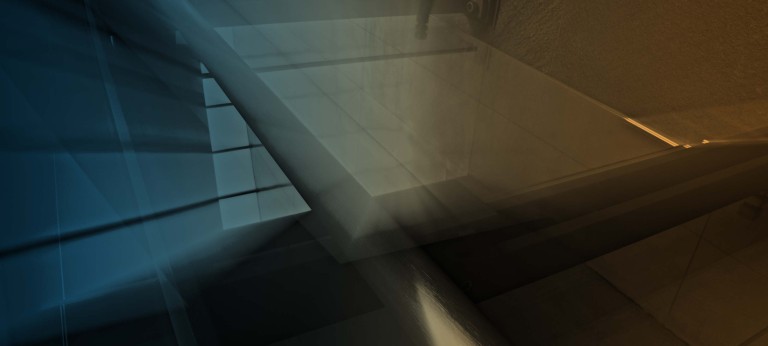 Construction Startup Radar
Customizing bathrooms based on industry 4.0 efficiency
The digitalization of planning processes reduces effort and costs, while extending design options
Tjiko develops a plug-and-play modular construction system based on the Lego principle. The room cells -- bathrooms -- are industrially prefabricated by decentralized partner companies of the Tjiko platform and delivered to the construction site. The platform integrates all those involved in the process for customization and for administrative purposes: from the property developer and general contractor to the end customer; from the architect to the construction planner. At the same time, Tjiko maintains exceptional standards of productivity and efficiency by implementing Industry 4.0 technology in production plants. Wood is used as the construction material.
This interview is part of the series "Construction Startup Radar" .
How will the construction industry look in two years – mainly regarding digitalization?
The construction industry will stop developing prototypes and start inventing products. Recurring details will be standardized and digitized. However, architects can be creative thanks to the availability of mass customization software and the ability to choose from a wide variety of different options, items and sizes. Communication will be cloud-based and centrally organized.
What is your business model – why is your company unique?
Tjiko sells individual bathroom modules directly to general contractors. The target market is real estate development projects, mainly in prefabricated timber construction. The advantage for customers is that they have a single point of contact for the entire bathroom, receive industrial quality, and extremely shorten their construction time.
In addition, all documents and necessary contracts, as well as change and process management in the sense of mass customization, are digitized via an online Portal. Tjiko specializes in technological know-how in timber construction and this brings efficiency to production.
The Rosenheim location is an internationally unique education location for timber engineers, which guarantees a long-term competitive advantage.
What is your company vision for the next five years?
Tjiko will offer several different modules besides bathrooms; for example, a kitchen module. We want to expand to Scandinavia and America, selling "Rosenheim engineered modules" as a high-quality brand. To do this, we will grow our network of production in order to shorten delivery distances.
How is your revenue model set up?
For every module we sell, a fair amount of money becomes the revenue of Tjiko. Being a platform with external production partners, we can scale up the more we sell.
How is your company funded?
Besides the two founders, the BayWa AG is a minority shareholder and financed the development process.
As a startup, what is your next goal?
After our release in autumn 2019, we will need to acquire more projects. Our priority will change from development to sales.
Who are your key clients?
Our main clients are construction and real estate companies in the wood construction or prefab industry, in particular, turnkey sellers.
What are the biggest challenges within the market?
Due to high product demand and satisfactory yield, many construction companies have big problems implementing innovations. Switching to a new system such as the one we offer with Tjiko, for example, needs to be very easy and the advantages must be clearly defined in order to inspire their teams.
What options do you offer to clients to face their challenges?
We offer very good material to teach employees and keep the system simple and easy to use. In the future, we also want to provide tutorial videos. In addition, we will organize Tjiko trades, where we present innovations and new products. The first trade will be in spring 2020.
What prerequisites do your clients need to have?
Nothing special. Only 3D-planning is necessary. The lean construction method is also useful.
Infobox
Name: Lukas Schiffer
E-Mail: l.schiffer@tjiko.de
Company: Tjiko GmbH
Website: www.tjiko.de
Founding year: 2018
Number of employees: 11
Headquarters: Rosenheim, Germany
Stay up-to-date with the newest happenings in the world of digital construction by signing up for our monthly newsletter. Get news on our current featured start-up and the latest relevant updates delivered straight to your inbox.