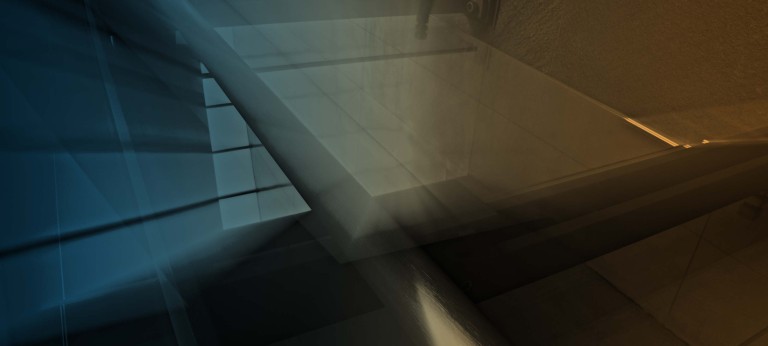 Construction Startup Radar
The Future of 3D printed Houses - made out of sand
Interview
Startup develops sustainable 3D printing for the construction industry
Three key aspects inspire Sandhelden in their work: 3D printing, good design and the idea of offering products beyond the scope of the usual mass market. The startup uses a patented process with sand from a local supplier and sustainable binders to offer customized products for the construction industry. At the moment, the focus is still on the sanitary sector – but modules for house construction are already being developed. As CEO Laurens Faure says, a key aspect of his work is to collaborate with clients to redefine existing processes within the construction industries.
This interview is part of the series " Construction Startup Radar ".
How will the construction industry change within the next two years with respect to digitalization?
Laurens Faure: The construction industry will recognize that current processes – which have been in place for several decades – need to change in order to keep up with the increasing digitalization of almost every industry sector. In the near future there will be a small number of established companies that are willing to take the risk of changing their processes – mostly in cooperation with startups that already have a solution or product to support this process.
What makes your company unique on the market?
Faure: We transform sand into a wide range of forms. In doing so we combine modern 3D printing technology with a popular material that's used in many ways, especially in the construction industry. What makes us unique is that we focus on consumer products – for example washbasins and home interiors – as well as industry applications, such as modeling or facade elements.
What is your company vision for the next five years?
Faure: To be the company for 3D printed components in the construction industry – especially when it comes to the 3D printing of entire buildings.
How would you print an entire building?
Faure: We have very different approaches currently in the development phase to support our plan to build entire houses. A more classic one is to print customized bricks that can be optimized such that pipes or other elements are already integrated. This will reduce potential post-working and can also reduce waste on the construction site. However, we are also working with a number of industry companies and research facilities in our development activities.
What does your revenue model look like?
Faure: Our main revenue model is the production and post-processing of 3D printed products/parts/models out of sand. Aside from this we also offer numerous services in the design and engineering space.
How is your company funded?
Faure: Our company is supported and funded by a private investor.
As a startup, what is your next goal? What partners do you need?
Faure: Currently, we are looking for an additional investor to support our growth and make it as efficient as possible. Besides financial resources, we are mainly looking for a partner that can also help us in our strategic process.
Who are your key clients?
Faure: Mainly construction companies and sanitary wholesalers.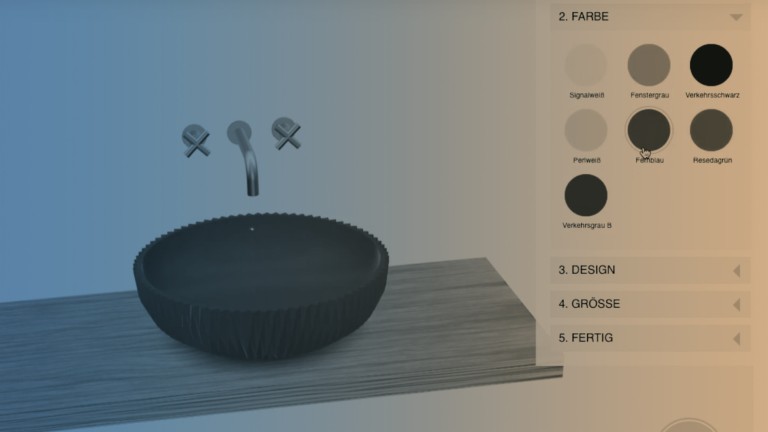 Customizing 3D printed products
How significant is the product configurator on your website as a distribution channel for you?
Faure: The configurator on our website is a very important tool for us to show our end customers the possibilities of "real" customization. We try to get them involved in the whole process to create an understanding of it. It is also easier for them to play around with it and get a feeling for what they like and what they don't. Most customers do not have a specific image of their "dream bathroom" and therefore it helps them identify their taste. Although we mainly work with wholesalers in the sanitary market, we are aware of e-commerce as a growing channel in the market. With our configurator in place we are all set to handle this.
What are the biggest challenges your clients are currently facing?
Faure: The biggest challenge is to understand the potential of our technology and our product and how it will influence major processes in the construction industry.
To what extent could the construction industry become more sustainable – in terms of natural materials and recycling? How sustainable are your own products – including the composites that bind the sand? And are you thinking about further improvements in this direction?
Faure: We believe that the construction industry itself has a huge potential to be more sustainable and that it must take steps to become so. If you look at the amount of waste a construction site produces, it's enormous. This can be addressed by rethinking established processes when it comes to production. With our bricks, for example, products can be adapted to serve multiple purposes or to integrate different components. For our production we use a natural material from a local supplier to be as sustainable as possible. However, our technology has mainly been developed for the foundry industry and there is still a lot of potential to be more sustainable when it comes to our binder agent. But we are aware of this and are currently working on a new solution with a more natural basis. A first step is an organic binder that we've been offering for a couple of months now.
What options do you offer to potential clients to deal with their challenges?
Faure: We go into extensive detail in our discussions and we offer workshops to ensure they have a full understanding of how our technology works and how it may have an influence on existing processes.
What do your clients need to have in the way of prerequisites?
Faure: Most important is for them to have an open mindset about using an up-and-coming technology, which is still in the process of development. It's important to show a willingness to engage with it. A major challenge we face together with customers is to define which of the current processes in place can be supported or even replaced with our process in order to guarantee a flawless transition.
Stay up-to-date with the newest happenings in the world of digital construction by signing up for our monthly newsletter. Get news on our current featured start-up and the latest relevant updates delivered straight to your inbox.