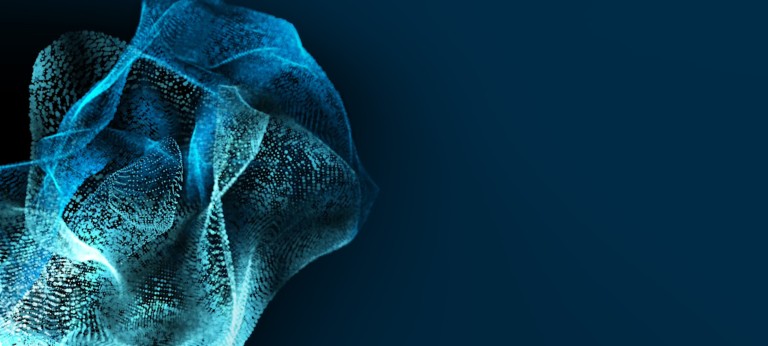 Help from above: drone support on construction sites
Interview
German startup promotes on-demand drone services for building companies
FairFleet offers a one stop shop for drone services. The online platform is optimized for customer simplicity. Drones can provide high-precision data from all angles, covering high-rising assets as well as large areas in completely digital workflows. Flying autonomously, combined with AI-driven analysis and a deep information integration is about to define the future of construction. There might be maps4machines generated by drones – and used by construction robots, moving objects and executing tasks like drilling holes and precision mounting.
This interview is part of the series "Construction Start-up Radar" .
Regarding the near future – how will the construction industry look like?
Florian Waubke: The digital transformation will impact the construction industry. Data will be collected and analyzed fully digital within a completely connected environment. Automation will accompany the digitalization process, during the entire process of the development – from data collection and analysis to autonomous systems on a construction site. The transformation of the construction industry will help delivering data in a better, more structured and accurate way. This will especially help to increase productivity and reduce process costs.
When you look at your own company, what makes it special?
Waubke: For construction companies FairFleet offers a variety of solutions. During the planning phase we generate digital elevation models, demolition planning models as well as 3D visualizations These can be perfectly incorporated in 360° spherical panoramas as well as high-resolution videos. The result is a high-quality visualization of residential or commercial asset to provide a realistic preview into the future of a construction project. While a construction is ongoing, we can deliver services like progress monitoring and outdoor tracking for any kind of material and earth moving activities. Furthermore, FairFleet uses thermal imagery technology to detect potential water intrusions, like for a construction warranty case, but also 3D modelling techniques to create a high-resolution digital twin of the asset. Last but not least we can provide CAD-ready models of existing properties.
Drone missions reduce the costs of capturing and documenting projects by up to 90% – using high-resolution and geo-referenced drone aerial photographs to quickly, accurately and cost-effectively analyze construction sites. In order to monitor the progress, the flight is planned once using a flight planning software and can be repeated as often as necessary, regardless of the size of the construction site.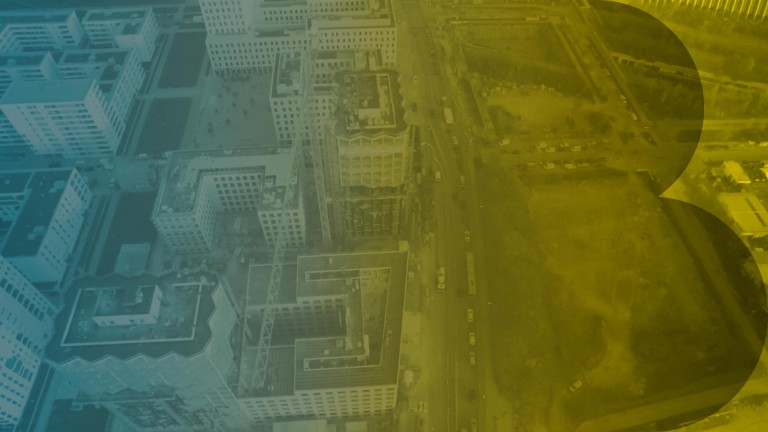 Drones for inspection on construction-sites
What is your company vision?
Waubke: All data will be translated into useful information with a high degree of automation using latest AI technologies.
In addition to that drone technology help to capture more and better data in less time to make construction processes more efficient but also safer.
How did you set up your revenue model?
Waubke: FairFleet operates a very flexible on-demand model – customers pay per flight/service package.
Flights normally start at around 500 € for a smaller construction site, including data analytics. For key account customers we offer dedicated order pages, so each company can order their service packages easy and convenient in less than 60 seconds.
How is your company funded?
Waubke: The company is funded by Venture Capital investors. Among them are HighTech Gründerfonds, one of the biggest and most active early stage VC funds in Germany as well as 3ECapital, a Düsseldorf based funds. The investment cycle is completed by Dr. Stefan Zoller, a former Airbus Manager.
As a startup, what could be the next development steps?
Waubke: We have already completed various projects in the construction industry. Our goal is to roll out our services on a big scale. To do so we search for a key partner with a deep construction integration accelerating both our businesses. For a young company it is important, that partners are open to consistently optimize our products together with us so we will be able to provide a best in class service that really solves the problems of the industry. To create best in class products is a journey and we would love partners which see it the same way. For example, data integration into legacy systems can be a challenge. The better we understand these challenges together with our partner the faster we can find solutions.
Who are your key clients?
Waubke: Companies in the field of construction, real estate, facility management but also insurance companies, companies taking providing technical inspections as well as companies running large infrastructures. Most of our services circle around assets, mainly those which are larger in scale or difficult to reach. It all started with real estate only but as mentioned above by now we are serving a lot of different companies with a wide range of solutions.
What are the biggest challenges of your clients?
Waubke: With regards to the usage of drones, we see different challenges our customers are facing. Here some of the most relevant ones:
Dynamic legislation: Flight regulations for commercial drone operations are non-standardized, vary from region to region and are subject to frequently change.
Pilot acquisition: It is hard for our clients to find and deploy local pilots with the right capabilities, know-how and appropriate equipment.
Consistent data quality: International clients seek for consistent quality, even if flights take place in different countries and on a global scale.
Interpretation of data: Solely capturing aerial imagery is not enough. Relevant results are delivered through data processing and comprehensive analytics.
Fragmented services: To receive relevant results various drone service and software providers covering singular parts of the value chain are necessary, causing multiple touch points and high complexity.
What kind of support do you offer in these cases?
Waubke: The customers can easily book flights with corresponding service packages via our website or call center, we then take care of the rest an deliver a solution to the clients.
And we dramatically reduce the men at risk. Few industries are as dangerous and complex as the construction industry. Keeping workers safe should be the top priority but is one of the major industry challenges. Drone inspections and documentation of construction progress can help to overcome this challenge. Inspecting dangerous jobsites and monitoring hard-to-reach areas from a safe distance can potentially save lives.
What prerequisites do your clients need to bring?
Waubke: In the beginning not more than the motivation to adopt new technologies in their business. In a later stage data flows must be defined as seamless as it can be to unlock the full automation potential.
INFO BOX
Name: Florian Waubke
E-mail: [email protected]
Company: FairFleet GmbH
Website: www.fairfleet360.com
Year of foundation: 2016
Number of employees: 18
Headquarters (location): Munich, Germany
Stay up-to-date with the newest happenings in the world of digital construction by signing up for our monthly newsletter. Get news on our current featured start-up and the latest relevant updates delivered straight to your inbox.