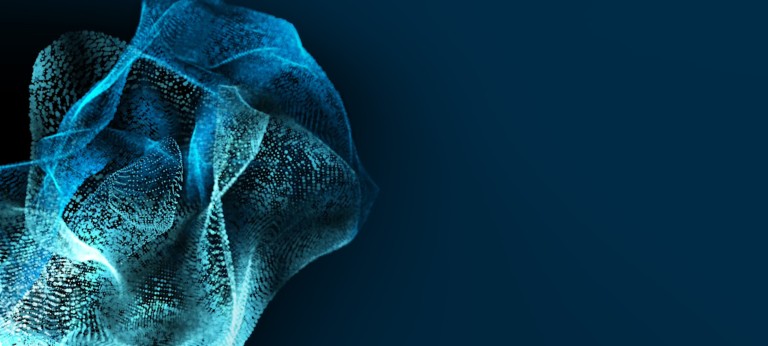 Transferring the open source approach from tech to automotive
An interview with Jack Cheng, CEO of the MIH Open Platform Alliance
In October 2020, Foxconn, the Asian contract manufacturing giant famous for manufacturing Apple's iPhone, launched the MIH Open Platform Alliance (MIH Alliance).
Roland Berger Partner Wolfgang Bernhart spoke with Jack Cheng, CEO of the MIH Alliance, to learn more about the motivation, the current status and the vision for the MIH Alliance.
Jack, can you tell us a little bit about the background and the motivation for founding the MIH Alliance?
Jack Cheng: The idea behind MIH is to establish an open platform similar to what Android is for smartphones. We invite developing partners to develop hardware and software for this platform. The mission of the MIH Alliance is to facilitate cooperation in the EV sector, to develop the technologies, to establish testing and certification standards, and to bring alliance members together to achieve the goal of cost reduction and expediting development cycles.
The platform can lower the entry barriers for newcomers. They might not want or be able to spend that much money to develop the base vehicle platform. If you're building only 20,000 or 30,000 vehicles like Tesla was ten years ago and you have to spend half a billion dollars upfront for development, it will be very hard to sustain the business. If you cannot get that amount of money from the capital markets, you will not be able to survive. So, MIH started the initiative to build a platform that can be used by everyone, with high volume, lower costs and reduced time to market.
And where do you see the main leverage for achieving these goals?
Jack Cheng: Of course, it's the supply base. With a couple of hundred suppliers, you can make a car. During the last six months, more than 1,500 partners have joined the platform: suppliers, industry partners, software and semiconductor companies. Of the 1,500 partners, more than 300 are large international players. But there are also a couple of hundred software players, around 100 ICT players. With a growing number of partners, we can achieve shorter time to market.
But a car is more than the sum of its components. How do you make sure everything fits together? Thest be a set of specifications
Jack Cheng: Correct. The question is whom you see as potential customers. In our case, we already have a nearby customer, a Foxconn investment: Foxtron Vehicle Technologies. They are a 51%-49% JV between Foxconn and Yulon Motors and have local volumes, but of course regional volumes are not big enough. Then we have all these new players that might have difficulties launching a product at affordable cost and reasonable time to market and want to focus on design and user experience instead.
We will have a skateboard that is flexible enough to suit a wheelbase from 2.7 m to 3.1 m, for C, D, E segment or even SUV vehicles, tailored to the market needs. But it's not only the skateboard – we can also do the ODM, the top heads, and the user experience. The platform will cover about 80% of the content of a vehicle, but we can do a full purpose-built vehicle as well, a "white label" vehicle where our customers could just put their badge on it.
We will provide detailed requirement specifications for different systems, including the chassis, but also for 5G networking connectivity. In the old world, a lot is not shared. What we have is a hardware and a software platform that we want to make available to the alliance members.
So, you basically publish the system and interface specifications and so on. That is all known to the alliance members, and they can then contribute specific components to the platform in a managed way. And you take care of developing the platform specifications further?
Jack Cheng: Exactly. Eventually, there won't be any more hardware. It's about the software-defined user experience. There will be the hardware and the software platform, and the business model is to develop what you could call applications, as we know them from Android, that can be harvested and monetized.
So where is your business model, then?
Jack Cheng: MIH will become a non-profit organization in July, establish a technical steering committee, and start developing the open EV platform at full speed. After MIH carefully evaluates customer needs, the Technical Steering Committee will provide customers with the best reference design, and coordinate among alliance members to ensure transparency of supply chain, which will help maintain stable quality while getting a more competitive pricing. Once we enter the software-defined user experience, the software platform will become more standardized. Alliance members can develop more applications on the platform to ensure that customers have the opportunity to choose different software solutions.
How do you manage this partner network?
Jack Cheng: We do that through a quality assessment, a financial evaluation and also ESG due diligence.
And Foxconn takes care of the assembly of the overall product, then?
Jack Cheng: Yes, or other manufacturer. Foxconn has been manufacturing computers and mobile phones for the last 30 years. They're very good at automation, they can manage a huge amount of complexity, also at low volumes. However, by July, this alliance is going to be independent.
Which means?
Jack Cheng: MIH will be an independent consortium from Foxconn. Foxconn will be a founding member, they will still be supporting this initiative with contract manufacturing, but the consortium itself will be like a supply chain sourcing company. You source the platform; you maintain the platform.
You've also announced plans to set up factories in China and North America…
Jack Cheng: We are not able to give you the detailed plans yet. We know we need to be in the large markets: China, the EU and the US. For China and the US, we have some partnerships already, including Geely and Byton, and we have other initiatives in the US. If there are committed customers, we will put in the capacity.
Thanks a lot, Jack, for spending this time with us.