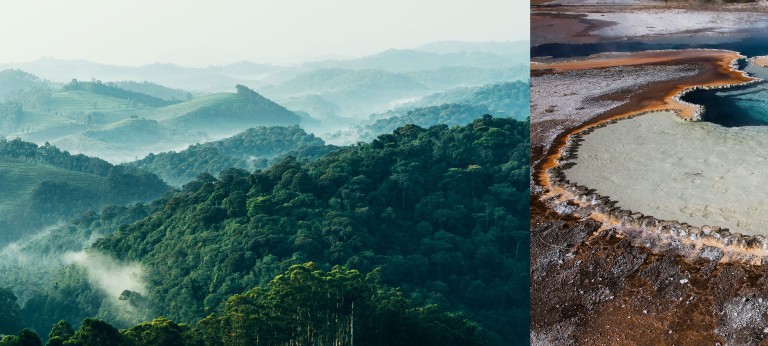 فعالية تابعة لمؤتمر الأطراف
منتدى الابتكار المستدام في مؤتمر الأطراف في اتفاقية الأمم المتحدة الإطارية بشأن تغير المناخ السابع والعشرون.
تُشارك رولاند بيرجر، بصفتها أحد رواد الفكر وشريكًا استشاريًا في مجال العمل المناخي وانطلاقًا من هدفها الخاص المتمثل في تحقيق صافي انبعاثات صفري، مشاركة نشطة في مؤتمر الأطراف في اتفاقية الأمم المتحدة الإطارية بشأن تغير المناخ السابع والعشرون. وكذلك، ستتعاون كشريك رئيسي في منتدى الابتكار المستدام الثالث عشر الذي سيُعقد في شرم الشيخ.
فعلى مدى 12 عامًا، جمع هذا المنتدى رؤساء الدول والأطراف المتعددة، ووزراء البيئة، وقادة الأعمال، والمستثمرين، والمنظمات غير الحكومية، إلى جانب مفاوضات الأمم المتحدة بشأن تغير المناخ. ويُعدّ المنتدى قمةً عالميةً رفيعة المستوى تهدف إلى تحديد أحدث الابتكارات والتقنيات المُتقدِّمة التي يُمكن نشرها وتوسيع نطاقها الآن للتصدي لتغير المناخ، وهو ما يؤكد أهمية الشراكات والتمويل بين القطاعين العام والخاص. ونحن نشارك مشاركة نشطة في الخطاب العالمي بشأن الحلول التي تعنى بالتصدي لتغير المناخ، والتي لا يمكن تنفيذها في المستقبل فحسب، بل اليوم أيضًا.
وقد حان الوقت الآن لنتوجه #معًا نحو الاستدامة البيئية
Stay current with our latest insights on sustainability and climate action topics. We will email you when new articles and studies are published.