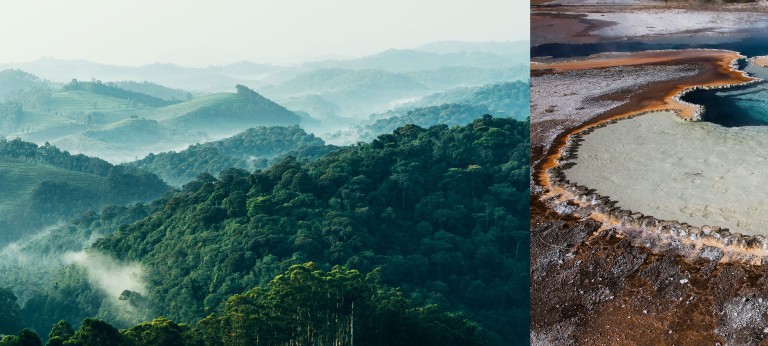 COP AFFILIATE EVENT
Sustainable Innovation Forum at COP27
Our engagement as headline partner
As a thought leader and consulting partner in the field of Climate Action and against the backdrop of our own net zero emission target, we are engaging actively with the COP27 movement and joined as headline partner for the 13th Sustainable Innovation Forum (SIF) in Sharm El Sheikh.
For 12 years, this format has united heads of state and multilaterals, environment ministers, business leaders, investors, and NGOs alongside the UN Climate Change negotiations. It is a world-class, high-level summit with the aim of identifying the breakthrough innovation and technologies that can be deployed and scaled up now to tackle climate change, and which underlines the importance of public-private partnerships and financing. We are actively engaging in the global discourse on solutions which combat climate change that are not only actionable in the future, but already today.
Time to #THINKgreenACTclean
Optimizing our climate footprint can only help if we achieve an overall reduction of carbon emissions on a global scale. Climate change is a battle we will only win if we attack on multiple fronts. At this year´s UN climate change conference we were actively part of this discourse driving the transition towards a net-zero economy by joining different SIF panel discussions and sessions on stage:
Opening keynote of the Sustainable Innovation Forum
Stefan Schaible, Global Managing Partner
Panel discussion "Is zero carbon energy independence within reach?"
René Seyger, Managing Partner Middle East
Climate Leader Insight Interview on sustainablility in fashion
Siobhan Géhin, Senior Partner
Panel discussion "Actions for a global, green and just transition"
Marcus Berret, Global Managing Director
Study presentation "Roadmap to True Zero"
Yvonne Ruf, Senior Partner and Nikhil Sachdeva, Principal
Event insights "Roadmap to True Zero"
During the Sustainable Innovation Forum, our experts Yvonne Ruf and Nikhil Sachdeva presented Roland Berger's Roadmap to True Zero that focuses on six key levers for potential mitigation strategies, aimed at aerospace manufacturers, airlines, air traffic controllers and regulatory bodies. It builds on analysis of a broad range of potential outlooks, assumptions and emission sensitivities to develop five scenarios, each with a focus to bring aviation's total climate impact down to True Zero, including both CO2 and non-CO2 effects. Click here to read more.
Subscribe to our sustainability newsletter
Stay current with our latest insights on sustainability and climate action topics. We will email you when new articles and studies are published.