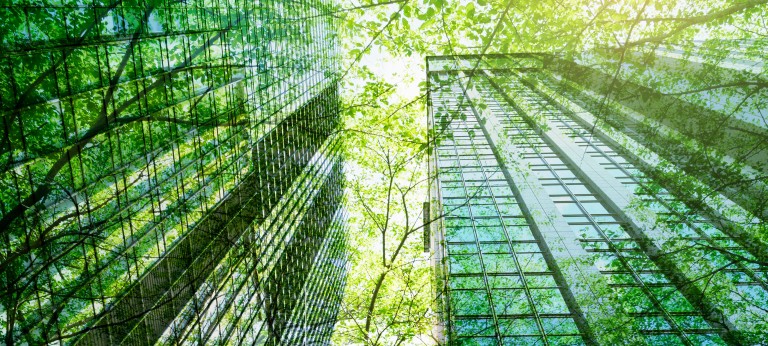 Stefan Schaible on Roland Berger's ESG Commitment
Our focus on environmental, social and corporate governance
We at Roland Berger consider it our duty to pay particular attention to the further development of the Sustainable Development Goals (SDGs) and we make special efforts to improve in this area continuously and substantially. As a global company, we live up to our social responsibility by treating our employees, clients, suppliers and the environment with respect and a mindset of sustainability. At the same time, we see our role as consultants as one of helping our clients achieve these future-oriented aims. We will continue to further intensify our efforts to move forward over the upcoming years.
Human rights – Our commitment to diversity
As the only consultancy of European origin with a strong international presence, diversity, equality and inclusion are part of our identity. We believe that many different cultures and the perspectives of employees from different backgrounds and educational qualifications enrich us as human beings and give new impetus and higher quality to our work. We are therefore committed to shaping our company as an inclusive, performance-oriented world that sees and appreciates our differences as an enrichment. That is why we are committed in the future to building on and being guided by the diversity we have achieved so far. We can better understand our complex world if we observe and analyze it through different perspectives and thus also better offer solutions to our customers. We support various initiatives such as Women@rb and our growing LGBTQ+ community. We are committed to helping our employees learn from the richness of diversity and develop themselves professionally and personally. We are on a good path here, but we are also aware that we still have a way to go, which we can only accomplish together with our dedicated employees.
Labour rights – Our responsibility to make our employees strong in volatile times
We have all known for a long time that simple, manual work processes can be replaced by machines or robots, or have already been replaced by them. Today, however, the consequences of digitalization no longer only affect unskilled workers or employees with low qualifications; they are also increasingly affecting people with excellent qualifications. This is changing large parts of the working world – for ourselves, but also for our clients. Striving to meet these challenges in an appropriately considered and thoughtful way, we are proud that our employees attach great importance to the meaning and purpose of their work when choosing their workplace. Because only with people who have this mindset can we find the right answers to the challenges described and take responsible decisions.
In this changing world, of course we as a company are facing new challenges. We also want and need to understand how to inspire our employees and keep them on board. We have therefore launched our New Work Initiative and developed a bundle of measures that promotes ownership, improves health and well-being and encourages self-organization, for example by implementing agile working principles on one hand and the possibility to define your own personal wishes at the beginning of a project through Project Commitments on the other hand, as a way to improve work-life balance. A sense of belonging is important to us, which is why we emphasize on a management style that expresses appreciation and promotes personal development.
To maintain social connection in a time when work relationships are becoming more and more virtual, we need to help our employees develop a new solidarity and care for themselves and their colleagues – having strong people working for us is a key to employee retention. In the battle for talent and a world where every decision matters, a corporate culture that is lived and experienced by all becomes a key differentiator for us.
Environment – Going beyond climate neutrality
To ensure transparency around reduction targets, Roland Berger has committed to the Science Based Targets initiative (SBTi). We have conducted a full accounting process in accordance with the GHG Protocol to understand our carbon footprint. This was calculated in collaboration with South Pole – a leading project developer and provider of global climate action services. As a non-manufacturing company, so-called Scope 3 emissions, such as travel, make up a large part of our footprint. To reduce our carbon footprint to this extent, we have taken effective measures, including reviewing our existing company car policy, sourcing renewable energy, increasing the use of remote working and reducing travel emissions. Furthermore, by continuously increasing our offsets, we will not only achieve net zero emissions but also remove more carbon from the atmosphere than our company emits. However, we also see ourselves as a multiplier with the opportunity to do much more for the environment and promote climate protection together with our clients. To this end, we have set up a Climate Action task force, which has developed project approaches that support clients from all industries in also achieving the climate protection goals that have been set and in remaining or becoming future-proof.
Ethics in data security and anti-corruption
The security of our employees' and clients' data is our top priority. That is why we apply the highest standards to our IT and have it audited externally on a regular basis. Equally important to us is the protection of personal data, which we take very seriously. As a European consulting firm, we see it as our duty to establish the terms of the GDPR as minimum standards in all countries and to carefully check how data is processed.
We are committed to taking action against any type of corruption. To this end, we have introduced the KYC (Know Your Customer) principle with rules that comply with all the high legal requirements and even exceed them in parts. Furthermore, we do not tolerate any unethical conduct. We also ask our employees to keep their eyes open and offer them the opportunity to anonymously report violations immediately via our whistleblower system.