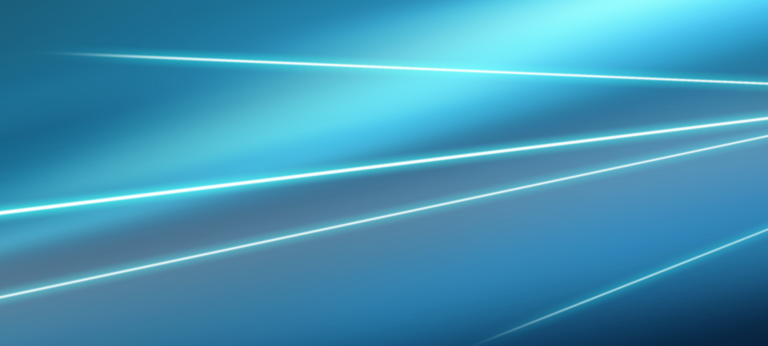 Operations Consulting: Supply Chain Management & Logistics
Agile, transparent, sustainable and resilient: A vision of modern end-to-end supply chain management
Never in the history of humankind have goods moved across the globe in such volumes and at such speed as they do today. Digital technologies like the Internet of Things, big data, advanced analytics, and innovations like blockchain have continuously improved the performance of physical supply streams and product flows across borders, resulting in unprecedented levels of efficiency.
The three black swan events that happened in very short order (Covid-19, Ukraine and the chip shortage) mark an inflection point in this move towards ever greater efficiency and stronger global integration. Large parts of global value chains were brought to a standstill by the external shocks. It turns out that supply chains are far less transparent than had been thought, and the logistics ecosystem is much more fragile and disruptable than expected. Many companies have since been working hard to improve their risk awareness and risk management and to increase their supply chain resilience, for instance by adopting a more local or regional focus.
Supply chains need to be more resilient and more sustainable
At the same time, the buzzword of sustainability means that globally operating businesses have new expectations to meet. Customers' demand for green products and compliance with environment, social and governance principles (ESG) is taking on an ever more significant role. That's because things like sudden production stoppages due to labor law breaches or environmental concerns may mean that companies face, quite without warning, supply disruptions that can be catastrophic for their business processes. Just think of the German Supply Chain Act – a very recent example.
Society at large, lawmakers and indeed the law courts are keeping an increasingly vigilant and critical eye on companies' supply chain activities as well. At the EU level and in certain countries, like Germany, new supply chain laws are being debated or have already passed into law to hold companies to account for human rights issues in their upstream supply chains. In the environmental space, circular economy is now a crucial goal. Instead of constantly producing new products, companies should be looking more towards reusing or refurbishing old and discarded products by recycling or reprocessing them in order to save on raw materials and energy and to avoid waste. And the long-forgotten concept of return in logistics is experiencing a renaissance.
Smart deployment of technology is one of the keys to unlock future competitiveness
Once businesses have managed to overcome the crises and their consequences, customers expect the usual level of efficiency, but they also want more individual solutions, more security, more flexibility and more costing certainty – of course at lower prices wherever possible. Diminishing loyalty to products and to companies themselves – coupled with ever more complex supplier and customer markets – makes the whole situation very opaque. Supply chains are a critical competitive advantage for businesses today!
Companies are left with few alternatives but to counteract the rising uncertainty with maximum agility. Not only do they need to respond to constantly changing demand patterns, they also have to keep an eye on the possible impacts of political, social and ecological developments and their potential consequences for global markets.
Given this context, technological developments can offer significant opportunities, especially in today's data-driven business world. Investing in technology opens up the possibility of benefiting from the many advantages of digitalization, particularly in supply chain management. Examples include using advanced analytics for forecasting and then applying the planning mechanisms built on that data, such as with S&OP or IBP. These tools offer considerable potential to redefine supply chain management and logistics as a relevant factor in a company's competitive differentiation and value creation.
But don't forget: Technologies are not an end in themselves. They always follow the business purpose – and a clear supply chain strategy defines this purpose in order to allow technologies to be used in the best way possible.
Established supply chain management minimizes risk
Efficient, flexible and resilient supply chains are crucial for lasting business success. As an established business function, supply chain management makes risks, problems and supply disruptions transparent and enables you to predict them at an earlier stage. It also ensures greater flexibility, shorter lead times, cost savings and lower inventories. On the other hand, supply chain management is extremely complex and doing it successfully takes up large amounts of resources, both financial and human. It's crucial to define very clear rules on who does what at the interfaces with other functions.
Supply chain management streamlines the flow of raw materials, semis and finished products and thus controls any improvement of planning and implementation quality. The immediate impact on inventories and production and logistics costs is a critical, directly measurable factor in a company's success.
Supply chain management is a value driver – turn it into a competitive advantage!
We believe that supply chain management is not just a corporate function like any other. Its role is an overarching one that ensures optimal performance for the whole company. Certainly in today's VUCA world, if not before, supply chain management is an essential control function that every company needs to have as an absolute core competency.
Roland Berger's Supply Chain Management & Logistics Center of Excellence guides our clients through the comprehensive transformation that their end-to-end value chains are experiencing. We translate changes in markets, business models, ecosystems, regulations and technologies into sustainable strategies and tangible results. Our consulting follows the think:act philosophy and spans the entire SCOR1) model, from planning excellence to perfect delivery – and return!
Our products cover a wide spectrum of solutions and services to make our clients' supply chain management and logistics efficient and robust – from conducting audits of supply chain maturity to assessing the potential for improvement in supply chain strategy and design to developing guidelines for successfully delivering the strategy in day-to-day operations. Our consulting services also encompass supply chain planning, network design and optimization, building supply chain platforms, client-to-core and value chain mapping, as well as digitalization and cost-out methods.
We help companies like you to take the next steps towards supply chain excellence and stay one step ahead of your industry peers with a sustainable supply chain that is resilient, controllable and scalable and easily adapts to your customers' needs – and gives you a competitive advantage in business.
# 1: Global supply chain transformation for a diversified high-tech company
We developed a future-proof supply chain configuration strategy for a diversified high-tech conglomerate. Complete transparency across the global supply chain was first required before we could work on bringing complexity down by 70 percent – from more than 3,100 supply chain configurations to fewer than 900 – without any reduction in the diversity of the product and market portfolio. We used a combined top-down and bottom-up approach to achieve this. In addition to a set of guiding principles covering the end-to-end process, we developed a series of detailed and quantified levers to tackle deficits on both the structural level (network, governance and organization) and the process level and to deliver improvements directly.
# 2: Introducing a global SCM function for a Tier 1 automotive supplier
Working together with our client, a German Tier 1 automotive supplier, we conducted several workshops and design sprints in order to develop a new SCM strategy for the company's global organization. In addition to specifying the functional roles and responsibilities, we also detailed a new S&OP process, supplier escalations and the introduction of KPIs beyond the existing Operations Scorecard. After jointly designing the concept for the new global SCM function, we supported the global rollout across four continents with pilot phases and full rollout across all plants. The result was an excellent supply chain function, fully tailored to the client, that works on the principle of customer-centric pull for a smoother SCM setup.
# 3: Green hydrogen supply chain project
Our client, a European utility company, began developing a green hydrogen supply chain project after we had already supported them with a pre-feasibility study. We then guided them through the entire project development phase, particularly the partner selection and business planning. Together we came up with a structured approach to finding partners for the core consortium and extended project partnerships. In total, we held more than 30 meetings with potential partners, whom we assisted with business planning and cost estimation. We also provided ongoing support throughout the process, especially in the context of obtaining public funding. In the end, our client was able to attract more than six core consortium partners for further joint project development and successfully enter the next phase of their project.
Register now to receive regular insights into our Operations topics.