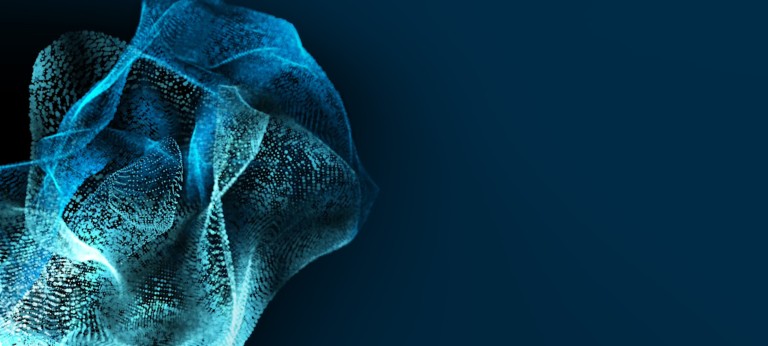 Logistics 4.0: Turning crisis into opportunity
How the industry deals with crisis and why digital transformation cannot wait
When the pandemic hit, the logistics industry suddenly found itself facing brand new challenges. Supply chains were broken, goods could no longer reach their destination, and many companies had to scale back production. Then the war in Ukraine further exacerbated the situation. But not all logistics companies are equally affected: While air and sea freight are booming, road and rail logistics, and especially the smaller freight forwarders, are suffering immensely from the current restrictions. Working in cooperation and joining strategic alliances could be a way to ease the situation. But the industry still has another problem to solve: how to become more efficient.
The logistics industry already had a number of challenges to contend with during the Covid-19 pandemic. The chronic shortage of truck drivers, for example, has recently been massively exacerbated by the war in Ukraine. Energy and fuel shortages are driving up costs. And the rise in interest rates could become a problem for some companies before too long. That is because particularly the smaller freight forwarders who handle the majority of road transport have little equity in their business. Paradoxically, these are precisely the same SMEs that used to keep supply chains stable. The importance of functioning supply chains and transshipment hubs such as ports and airports has been thrown into sharp relief in recent weeks and months. Given the current problems, it is no surprise that logistics corporations are increasingly looking into new opportunities for cooperation, for instance in the form of strategic alliances.
All publications of the series
Sea freight emerges as the winner of the crisis
Shipping companies are currently profiting the most from the tight capacity. Record prices for containers and freight rates have in many cases seen profits multiplying in the last two years. Given the continuing high demand, prices will remain high for the foreseeable future. Added to that, port closures in China due to the country's zero-Covid strategy have fueled renewed delays and congestion in supply chains. With the capacity squeeze continuing and the economy still stable, another year of record profits is expected for the major shipping companies in 2022.
Road freight faces the greatest challenges
The picture is very different in road transportation, an area mainly served by smaller companies. Already a low-margin business, road hauling is now suffering from high energy and fuel costs, increasing driver shortages, and rising wages. And this development is hitting a segment that has been under intense competitive pressure for some time. The switch to climate-neutral trucking and the digital transformation require high levels of investment that many competitors are unable to meet from their own resources. Even if the current situation means that freight forwarders can demand higher prices to transport the goods that they move, the situation remains tense because companies' operating costs are being driven up by inflation and higher wages.
Rail traffic through Eastern Europe disrupted
Rail freight is also impacted by the consequences of the Ukraine war. The "Iron Railroad" that connects China and Europe as a rail transportation corridor has been a fast alternative to the ocean route in recent years – at relatively moderate costs. Currently, however, there are no direct train connections through the key transit countries of Russia, Belarus, and Ukraine. To keep goods moving as best they can, many companies have switched to alternative routes and are making use of combined sea and rail transportation solutions.
Air freight remains the transportation mode of choice for speed
Air freight, too, became severely constrained when the pandemic hit. The cancellation of thousands of passenger flights worldwide massively reduced important belly freight capacity overnight. Now, with flight paths over Russia closed, many carriers have to switch to longer, more cost-intensive routes. But this will pay off for air freight companies because despite high kerosene prices, demand for fast transportation options remains high given the lack of capacity in rail and road transportation.
End-to-end logistics and digitalization for greater efficiency
The logistics industry is thus facing major challenges. Driven by the crises of the last two years and structural changes in industry as well as in retail (i.e. online shopping, quick commerce), two factors that are becoming increasingly important are resilient, stable supply chains and consistent digital transformation. Integrated end-to-end solutions go a long way to securing supplies of raw materials and intermediates that are critical to production, or getting hold of end products that are manufactured in Asia. But it remains to be seen whether fully integrated business models will prevail because, after their pandemic experiences, many customers are no longer willing to be dependent on just one supplier. That said, the complete digitalization of all logistics processes, say to optimize routes and capacity utilization, is essential to allow the industry to shake off its notorious efficiency problems. However, companies must act fast, because more and more startups have identified digitalization gaps and are increasingly competing with incumbent logistics providers.
Request the full PDF here
Register now to download our joint study "Compass for Germany - Pressure to act in uncertain times". You can find numerous articles on the current "state of the nation" as well as the global crises and their impact on companies and the economy.