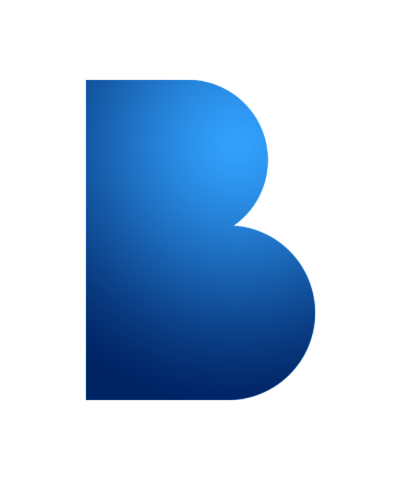 Sustainability & Climate Action
We help companies and organizations strengthen their competitive advantage and accelerate their sustainability journey.
We help clients of all sizes from both the public and the private sector identify where and how their business is most impacted by environmental developments and spot the newly arising opportunities, facilitating their decision-making on an individual level, implementing proven approaches and initiatives and also looking for new disruptive solutions, helping ensure their future competitiveness in a decarbonizing world.
Below are some of the main areas where we offer thought leadership, analytical insight and tailored solutions for organizations. Our consulting portfolio includes holistic products such as sustainability strategies, circular economy strategies, Scope 3 climate action strategy and business transformation, as well as deep dives in the form of more specific products such as current carbon footprint analysis, transportation and energy decarbonizers, CO2 value pricing and others.
Climate Action Impulse
We provide you with a high-level sustainability overview of your industry and an outside-in emissions analysis of your organization, benchmarking your ambition level against competitors and highlighting key areas for you to decarbonize across your emissions scopes.
Climate Change Combat Radar
The Roland Berger Climate Change Combat Radar (CCCR) measures attitude and expectations, action and policies, and the effectiveness status of climate action on a country-wide level. It provides forward-looking climate combat navigation by showing where, when and how companies, their suppliers and customers/ consumers are influenced by climate action, enabling decision makers to identify the right spots for action across the world and avoid wasteful or counterproductive actions.
Fast Footprinting
We conduct a solid but swift estimation of your organization's Scope 1, 2 and 3 emissions, allowing you to lay the foundations for your future sustainability and climate action strategy.
Climate Quick Check
We assess your existing sustainability and climate action strategy, identify any risks of failing to meet related decarbonization and other sustainability targets based on your current trajectory and help you draw up a plan to mitigate those risks.
Regulation Risk Check
We study key regional and country-wide regulatory initiatives and how they affect your value chain, identify your challenges in adapting to the regulation-driven changes and develop a high-level implementation roadmap for suggested adjustments.
Portfolio Quick Check
We diagnose your current sustainability position and scan your organization for untapped business potential to accelerate your sustainability impact.
ESG Strategy
We help you develop a sustainability strategy based on the ESG framework by setting ambition levels within defined strategy fields, defining initiatives and lighthouse projects along detailed implementation roadmaps and establishing sustainability governance to ensure its successful and lasting implementation.
SDG Strategy
Due to its broad orientation, we recommend the Sustainable Development Goals (SDG) framework for developing a company-wide vision. We provide relevance assessment and prioritization of all 17 SDGs for your organization, develop a holistic sustainability strategy based on the SDG framework and set up the necessary tracking tools to achieve its efficient implementation.
Climate Action Strategy (Scope 1 & 2)
Depending on the industry your company is in, reducing Scope 1 and 2 emissions may be a key challenge. We work with you to develop a comprehensive climate action strategy focusing on your Scope 1 and 2 emissions to help you achieve your near-term and long-term decarbonization targets.
Climate Action Strategy (Scope 3)
Few companies have an actionable strategy to reduce Scope 3 emissions, even though these may represent the majority of the business's emissions. We work with you to develop a comprehensive climate action strategy for tackling your organization's Scope 3 emissions to help achieve sustainability targets.
Transportation Decarbonizer
The Roland Berger Transportation Decarbonizer is aimed at supporting you in tackling the challenges of logistics decarbonization. We define your specific decarbonization pathways and their costs and emissions implications and develop transportation climate action plans.
Energy Decarbonizer
The Roland Berger Energy Decarbonizer helps organizations reduce and decarbonize their energy consumption. We provide a toolbox offering decarbonization levers and market environment analysis and develop a comprehensive overview of the energy supply and decarbonization options.
Supply Chain Decarbonizer
The Roland Berger Supply Chain Decarbonizer is designed to holistically reduce a company's upstream Scope 3 emissions from purchased goods and services. We assess your suppliers' carbon contribution, set and align your targets, estimate costs and provide you with the necessary toolbox and action plan to decarbonize your supply chain.
Circular Economy Strategy
The aim of the circular economy is to extract the maximum value from products and, at the end of their life, to reuse the materials they contain. We help you improve circularity by rethinking design, ownership and material flows across your entire value chain.
Waste Management Strategy
Effective waste management is imperative for environmental protection. We help you develop an effective sustainable waste management strategy to save money and reduce your contribution to climate change and air and water pollution.
De-risking Clean Tech Investments
While the technical maturity of clean technologies is close, commercial viability requires the acceleration of consolidated demand. We assist you in building a partner ecosystem to ensure cost-effective scale-up of investments in clean technologies.
CO2 Value Pricing
Decarbonizing your own products can be financially beneficial. We help you monetize the value of CO2 reduction in your products.
Climate Business Model
Some of today's business models will not work in a new decarbonized world for a variety of reasons, and at the same time new niches will appear. We help you develop a business model fit for the net-zero economy.
Transformation, implementation & adaptation
Climate Impact Risk Quick Check
The effects of climate change will have a serious impact on your business, either directly or indirectly. We identify the key risks your organization should be aware of and provide a high-level plan to address them in good time.
Climate Business Transformation
Fully embedding climate action throughout a company's operating model and culture, operations and go-to-market approach is no simple task. We help you bring climate action to life across your entire company, from organization, governance and HR policies to product development, the supply chain and relationships with customers, all supported by efficient progress monitoring tools – everything you need to ensure the realization of your long-term climate action targets.
Holistic Adaptation Strategy
Some of the effects of climate change cannot be avoided. Pressure from regulators will also increase. We provide you with a holistic adaptation strategy to reduce the negative impacts of this change and to take advantage of opportunities that may arise.
Stay current with our latest insights on sustainability and climate action topics. We will email you when new articles and studies are published.