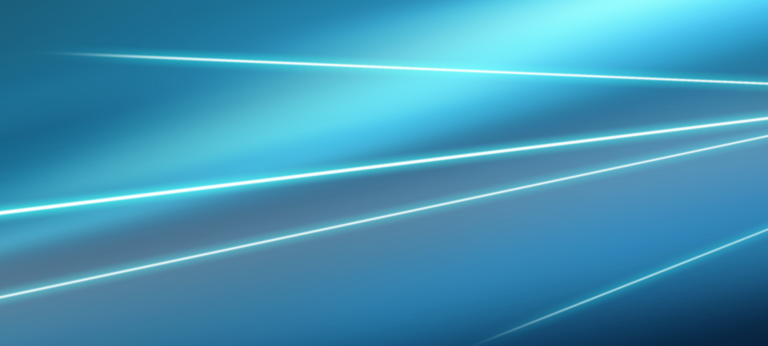 Operations Consulting: Sustainability
Compliance with ESG criteria – end to end across the value chain
Sustainability has long since ceased to be a "nice to have" – it is now a key requirement for business success. The desire for better climate and environmental protection, more social responsibility and transparent corporate governance (the ESG factors) enjoys broad support across society. Policymakers, too, are keen to promote sustainable conduct. Even on the financial markets, sustainability has become a relevant category since more and more investors are now looking for compliance with ESG criteria.
This development has consequences for business: No company should be under the illusion that sustainability doesn't apply to them. However, it's not just in mitigating risk that sustainability aspects are key. They also offer a wide range of opportunities to unlock untapped market potential, improve brand image or reduce the cost of borrowing. In short, sustainability is a "must have" in today's business world.
Operations: The centerpiece of a workable sustainability strategy
Any new sustainability strategy must pay special attention to operations, as the processes involved usually come with environmental impacts such as carbon emissions, production waste, consumption of commodities in production, or special recycling requirements. Working conditions and supplier management are some of the further aspects that are relevant to sustainability issues.
The Paris Agreement's goal of limiting global warming to 1.5° Celsius, or as close as possible, will not be achievable without the end-to-end decarbonization of the value chain. All the emissions a company can control – Scope 1 and 2 emissions – must be reduced significantly, but in fact the entire supply chain as well as the actual use phase of all the products has to be decarbonized from the ground up as well (Scope 3 emissions).
All this should leave none of us in any doubt that while sustainability used to be primarily associated with environmental protection (looking, for example, at how cars can consume less fuel during the use phase), in fact many new requirements are now being brought into the equation. In procurement, for instance, this is causing companies to adjust their decision-making criteria: Whereas sourcing used to be based mainly on price considerations, sustainability is now playing an important role, even for suppliers. This is where the Supply Chain Act comes in: Applying to all companies based in Germany from 2023 onward, it adopts a much broader and deeper approach than the previous mindset of merely protecting the environment.
Circular economy is highly relevant
Instead of extracting, using and ultimately throwing away resources, the goal of the circular economy is to preserve the value of commodities, materials and products for as long as possible. The circular economy is fundamentally based on the five Rs: repair, refurbishing, remanufacturing, repurposing and recycling.
This has a major impact on areas like engineering, where you now need to ask in the development phase whether the materials used for a new product can be recycled or whether there may already be more sustainable solutions available, such as materials from renewable sources.
In practice, the task of realizing a genuine circular economy therefore comes with numerous technical and commercial hurdles. For example, recycling an item one hundred percent is often not possible because the materials that went into it can't be separated. The use of new, sustainable materials with different properties can also present a major design challenge.
Regulatory requirements pose new demands
Current and future legal requirements bring further, significant need for action in operations. The former includes laws like the Occupational Health and Safety Act and the Closed Substance Cycle and Waste Management Act. Although not binding, widely applied standards include the UN's Sustainable Development Goals and ISO 26000. The European Climate Law, too, will play an important role in the future.
Many sustainability measures are also financially interesting for companies because they bring direct savings, such as through lower energy consumption. But at the same time, they help firms avoid the opportunity costs of not striving for sustainability – an aspect that is all too often disregarded. After all, previous customers may well opt for a competitor's more sustainable products or investors might prefer another company's more sustainable business model. Substantial costs can also be incurred if expensive production facilities become obsolete owing to a lack of sustainability, for instance when new regulations come into force.
Companies must learn to recognize the potential risks here and turn them into opportunities. To do this, they need a robust sustainability strategy that addresses the operations value chain end to end – from research & development to aftersales and recycling. In all operations functions, sustainability needs to be afforded the same attention and a holistic mindset adopted in order for it to become a competitive advantage.
Potential for new ideas, markets and customers
At Roland Berger, we believe that excellent ESG positioning is first and foremost a great opportunity for companies. Among other things, it can open up new markets (the fast growing market for sustainable clothing being a good example) and make an important contribution to reputation management by reducing the risk of critical comments on social media.
The dynamism that goes hand in hand with the process of repositioning a company should not be underestimated, either. After all, there is little that brings people together more than a good idea. Sustainability is a good idea, and it is a positive vision. That's why not just customers and employees but also lenders and many other stakeholders value a credible commitment to it.
The alternative is most unattractive: Those who fail to act in time – and fail to act right – can very quickly find themselves left behind. The risk of considerable costs for penalties or necessary countermeasures is high. A company's entire existence may ultimately be at stake if it turns out that other market players offer better solutions.
Our consulting portfolio for sustainable operations
Working with you, we create the basis for excellent ESG positioning based on the following cornerstones:
Operations checkup: How is your company currently positioned on sustainability?
Do you have a sustainability strategy?
What are your ESG goals for the individual steps in the value chain? What contribution are areas like product development, supply chain, procurement, production, service and logistics expected to make?
Are the goals based on an end-to-end perspective taking in all three of the ESG criteria (environment, social, corporate governance)?
Do you evaluate current regulations and customer expectations for how they affect your sustainability goals?
We work with you to define strategic goals for each operations function.
This may include calculating the carbon footprint of your products and services and identifying potential ways of reducing it within your value chain and production steps.
We flesh out strategic goals and work out suitable measures.
It's important to find a balanced mix of measures with a sustainable impact and presentable examples for internal and external communications. To this end, we develop a change and communications plan that helps change the mindset of employees and anchor sustainable thinking in the organization.
Applying those measures allows you to create the basis for a positioning that makes you stand out from your industry peers. It also enables operations functions to create more value for the company, both on the revenue and the cost side. You will be surprised at the creative space for innovation that this process opens up.
#1: CO2 reduction in the supply chain
We analyzed the existing Scope 3 footprint of one of the business units of an industrial company, prioritizing relevant material and supplier groups and deriving a target operating model based on best practices. In the second step, we identified, evaluated and detailed a number of carbon reduction measures and offsetting opportunities. We worked with the client to validate the forecast for the expected carbon reduction bottom-up and plan the implementation.
#2: Sustainability program for packaging
We were tasked with creating full transparency about the client's expectations around packaging recycling and assessing the legal framework worldwide. We then developed measures to achieve the goals set (e.g., increased recycling, alternative materials, alternative applications) and developed an implementation plan. Part of the project also included handling change management and the accompanying communications.
#3: CO2 reduction in OEM vehicle production
Roland Berger helped the client identify and evaluate carbon reduction potential in various areas of vehicle production. Comparisons of effort/time/cost and carbon reduction potential were used to prioritize measures, and we also created a sound business case.
Register now to receive regular insights into our Operations topics.