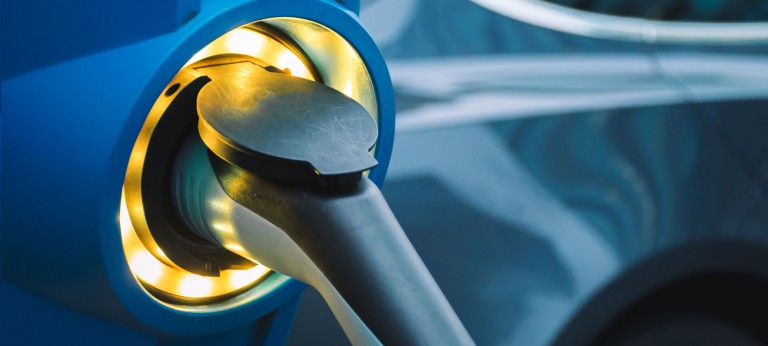 6 months of rapid growth: What we learned from our second EV study
Roland Berger's latest "EV Charging Index" reveals the leading markets and latest trends affecting the electric vehicle industry
For the second time in six months, Roland Berger conducted its "EV Charging Index" to support OEM decision-makers, charging station operators, and utility companies in the electric vehicle industry.
After conducting interviews with over 10,000 car owners in 27 major markets, dozens of leading experts in those same countries, and researching the latest industry data and analysis, our latest Index provides detailed answers to the following questions:
What's causing over 50% growth in the EV charging industries?
What countries are leading the global market for electric charging?
What challenges and opportunities can EV stakeholders expect as the market rapidly develops?
After reviewing all the data from the second Index, several things stand out. Compared to the first EV Charging Index , global sales of new EVs grew by 55% and the number of available charging stations increased by an even greater 58% over the last half year. China, USA, and Germany scored the highest in our maturity index, which now includes four designated market labels: Champions, NextGen, Emerging, and Early. Despite the rapid growth, charging efficiency remains a top consumer concern.
Here's what you need to know while considering the full index.
1. China, USA, Netherlands, Germany, UK make top 5
After doubling the amount of surveyed individuals and countries this year, the latest EV Charging Index reveals that China, the Netherlands and UK remained in the top five leading countries from an EV sales, charging infrastructure, and future potential perspective. The US and Germany experienced rapid growth over the last half year, however, to become new entrants and leaders in the top 5. Although still considered "Champion" countries from a maturity perspective, France and Norway, fell from the top 5 due to a slightly slowed but still strong market.
2. Positive demand, clear policies, new tech driving growth
The growth of EV sales and charging infrastructure over the last six months has been extraordinary. The former grew 55% globally with the help of year end car sales, and the latter grew 58% due to favorable incentives and development conditions, particularly in countries seeking to overcome constraints to EV adoption. Over half of respondents (57%) from our focus countries believe that current charging times are too long and 54% express doubt of the number of available charging stations . This unmet demand, in addition to improved battery capacity, is accelerating the development of both EV sales and charging infrastructure.
3. Opportunity abounds in all market categories
New to this year's index, Roland Berger doubled the number of focus countries to 27 and rated each country based on over 28 maturity criteria. New categories include "Champions" with high sales, charging infrastructure, and potential; NextGen with considerable volume and policies but lacking infrastructure and potential; Emerging markets that are developing well as latecomers but still lacking in volumes; and Early markets such as several Middle Eastern countries with very limited EV volumes, charging infrastructure, and potential. All segments present exciting development opportunities and considerable challenges, of course.
4. Unicorn companies are rapidly expanding
Faced with the dynamic characteristics and challenges across different markets worldwide, the charging unicorns, most of which are from Champions markets, are actively expanding their business globally, in both geographic and charging availability. With so much opportunity at stake, electric vehicle stakeholders must take appropriate action to maximize their investments.
In our view, the shift towards EVs is inevitable, charging infrastructure will mature within 15 years, and the value of electricity sold through these chargers will approach that of today's petroleum markets; even ancillary services like the value of energy management solutions will reach US$6 billion by 2030. The time to act is now. As you start your EV future, we hope you'll consider Roland Berger as an informed and seasoned advisor.
Thank you for reading. To learn more, please see our latest EV index, or contact us.
Register now to download the full EV Charging Index with insights into the latest market trends affecting the electric vehicle industry and get regular insight into further automotive topics.
All publications of this series