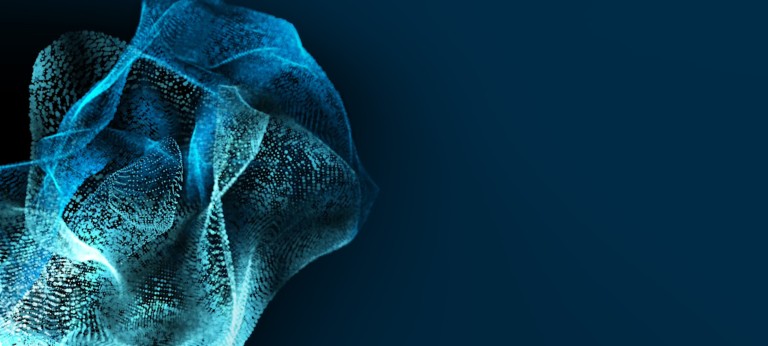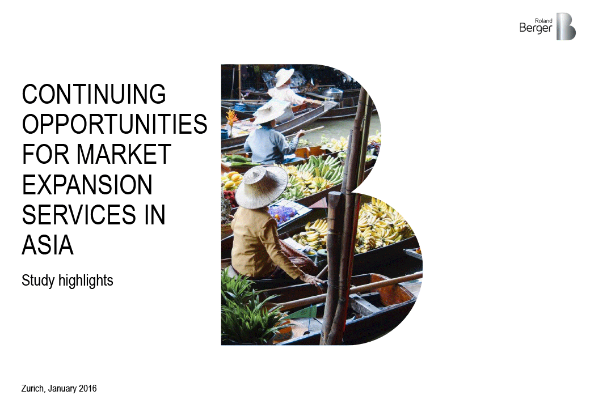 Opportunities for market expansion services in Asia
Asia continues to grow
A center of economic growth in recent years, Asia's diversification and upward trend of market expansion services shows no signs of stopping. While some may be wary due to China's recent economic slowdown, our study shows that the infrastructure for growth remains—and that this growth is projected to continue at a rate of 6.6% per year until 2020. With a growing middle class enjoying purchasing power like never before, an increasing population, and government reforms emphasizing internal consumption, Asia remains a crucial expansion region for players across a number of industries.
Covering three key areas, Northeast Asia (including Japan), China, and Southeast Asia, we conducted independent research to analyze and project the growth of four industries: fast-moving commercial goods, healthcare, specialty chemicals, and engineered prod-ucts. While a developed nation like Japan shows little room for growth in the healthcare industry, its aging population will lead the way for developments that can be carried over to other markets such as Vietnam, where spending in this sector is on the rise. Similarly, as China and Japan stabilize and demonstrate a preference for quality over quantity in manufactured goods, Southeast Asia's economy and infrastructure is still continuing to develop and remains a less mature market offering considerable expansion opportunities.
Detailing current market sizes as well as projected growth, our study underscores the importance of expansion into these markets. While digital services can provide cost ef-fective aid in this expansion, they often rely on other MES providers and lack an inte-grated approach along the value chain.
As companies focus on core competencies amidst mounting competitive pressure, a more complex and volatile market, and political uncertainty, our expert's valuable insights into local markets and infrastructure provide the key to successful expansion into the Asian market.
Photo credits: blackred / Getty Images; Tsekhmister / iStockphoto; Hero Images / plainpicture

Asia Expansion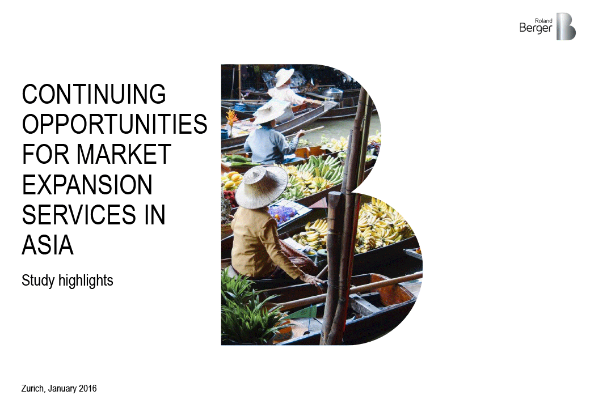 Continuing opportunities for market expansion services in Asia -2016 update
Published January 2016. Available in