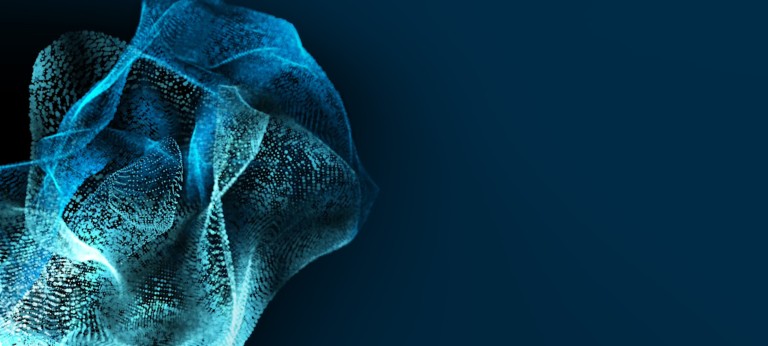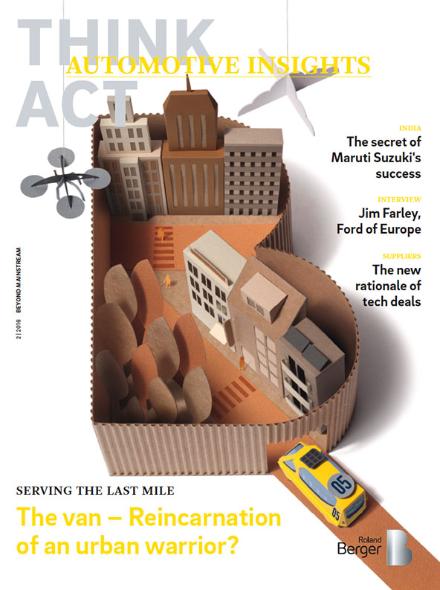 Automotive Insights 2/2016: Serving the last mile
The van – Reincarnation of an urban warrior
Changing urban landscapes and evolving consumer expectations are placing unique new demands on the humble van. In this edition of Automotive Insights we invite you to take the driver's seat on an in-depth journey through the delivery industry.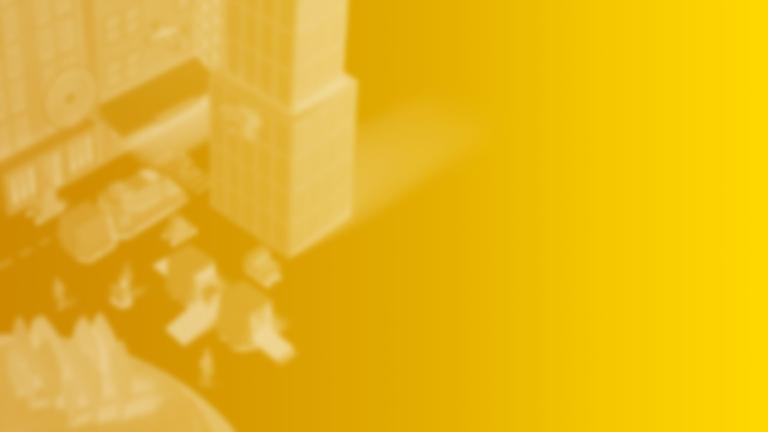 of the population in developed countries will live in cities by 2030
How can vehicle manufacturers leave their mark on the urban delivery business? Rich rewards are promised to those who can successfully navigate the 'last mile' of the delivery process. This lucrative sprint between hub and customer is evolving. Discover why the delivery van is poised for a reinvention and how new players on the block like Uber Cargo and Amazon are driving innovation.
Remarkable trends are predicted for the humble van and we were fortunate to have the opportunity to interview Ford of Europe CEO Jim Farley in London to find out more. Farley reveals his expert insights into the future of commercial vehicles and why he believes the golden age of the delivery van is still to come.
To accompany our cover story, we visit a number of interesting and highly relevant markets. Mexico is on the precipice of becoming a prime location for automotive production. Heavy investment in new plants by Audi and BMW, as well as plans for investment from more than half a dozen other large car manufacturers, heralds the arrival of new prosperity for the Latin American car industry. Despite this, local suppliers are expected to struggle to satisfy original equipment manufacturer demands. This begs the question – will these investments pay off in the future? We explore how manufacturers and suppliers can make the most of their investments.
Another automotive hotspot is India. Here, an unlikely success story is unfolding. We investigate Maruti Suzuki's impressive achievements in striking a balance between quality and price. The Indo-Japanese carmaker has become a role model in India's exploding automotive market.
Our Automated Vehicles Index is presented in this issue. We compare the market position and industry performance of top automotive nations - revealing big strides made by China and South Korea in research and development.
We also delve into the world of mergers and acquisitions in the supplier business and examine the latest motivations influencing their deals.
Each issue of Automotive Insights brings a new vehicle under the microscope. In this issue we showcase the fascinating history of JieFang, which has become a symbol of industrialization in China.
Photo credits Farooq Khan / dpa; Illustration / Carlo Giovani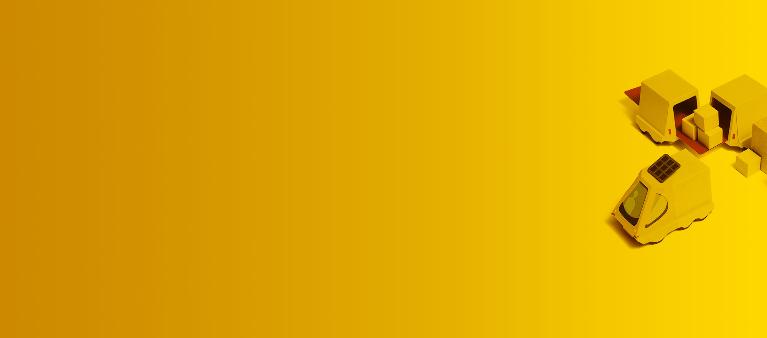 Automotive Insights 2/2016: Serving the last mile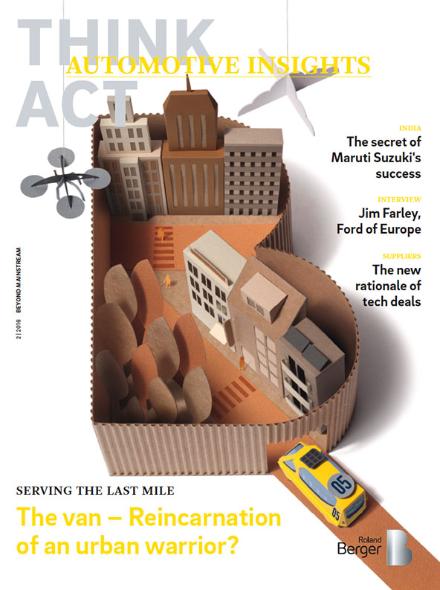 The van – Reincarnation of an urban warrior
Published September 2016. Available in