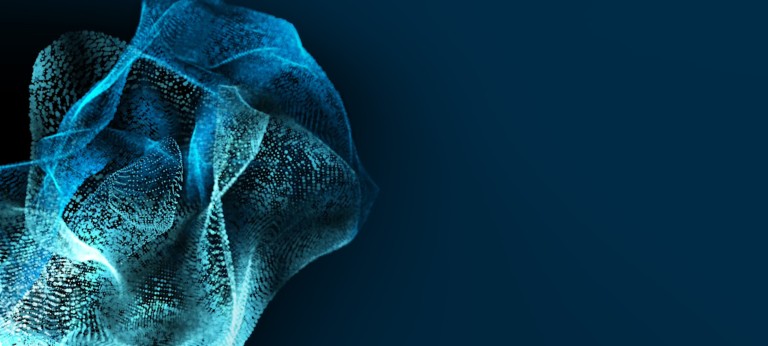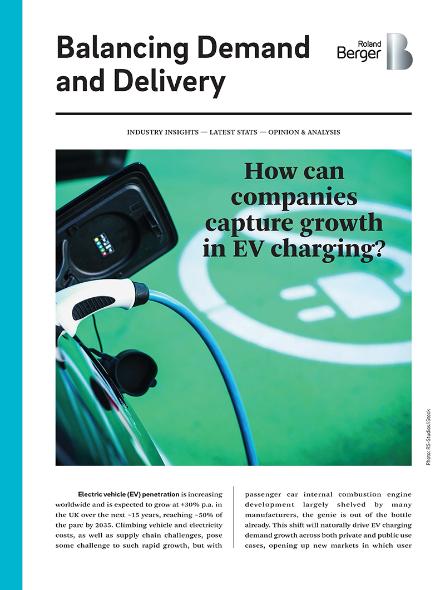 Balancing Demand and Delivery
How can companies capture growth in EV charging?
Electric vehicle (EV) penetration is increasing worldwide and is expected to grow at +30% p.a. in the UK over the next ~15 years, reaching ~50% of the parc by 2035. Climbing vehicle and electricity costs, as well as supply chain challenges, pose some challenge to such rapid growth, but with passenger car internal combustion engine development largely shelved by many manufacturers, the genie is out of the bottle already. This shift will naturally drive EV charging demand growth across both private and public use cases, opening up new markets in which user behaviours will continue to evolve as more vehicle owners adopt EVs, battery capacities increase, and access to different charging options evolve.
The expected roll-out of public EV charging services (EVCS) does not just represent substitution of the fuel forecourt market, but a fundamental recutting of the petrol, electricity network, leisure, retail, and real estate markets — a revolution with potential to transform, amongst others, retail patterns, electricity grid operations, and the use of land for vehicle parking. Landowners and operators must therefore capitalise on the increasing demand for, and accessibility of, EV charging and reap returns from their assets as part of the electric mobility revolution.
Quickly capturing and developing the best locations for EV charging stations is critical to create sustained competitive advantage and build customer loyalty, as EV users settle into their ways and behaviour patterns emerge. Deploying charging stations can not only add revenue streams, but may help some businesses to remain relevant — in some cases a strong charging offer will likely be a tablestake to attract EV users to the location. Selecting use-case appropriate charger technologies (AC/DC, slow/fast/rapid/ultra-rapid, single/multiple output, buffered, bidirectional, etc.) and deployment models (including partnerships with charge point operators and other e-mobility service providers) will be important to optimise return on investment. The increased dwell time from charging can also be monetised in various ways, such as adjacent retail offerings (i.e., convenience stores), and business partnerships (e.g., parcel lockers, coffee machines, fast food restaurants, etc.)
Providers will have to carefully consider how to balance return on investment (RoI) targets with customer satisfaction and wait times. As illustrated in the below figure, optimising profit for two example sites requires satisfying different shares of total charging demand over the course of a year, and thus different levels of investment in charging infrastructure. Investing to cover demand for the busiest rush hours in a year will keep customers happy (and perhaps, loyal) at the cost of optimising profitability. However, investing too little whilst aiming for high utilisation, and thus returns, may lead customers to use competitors' sites.
Winning EVCS providers will finely balance direct RoI on chargers with the broader impacts of roll-out strategies on customer experience (e.g., waiting times, charging speeds) and EVCS-adjacent revenue streams (e.g., retail), in order to build customer retention and drive growth. Technology choice, including buffered or dynamically balanced chargers, will also play a part here.
Bottom Line
Future growth of electric vehicles is a certainty, and demand for public charging will follow. Charge point operators, land owners, and others have a lucrative opportunity to provide infrastructure and service offerings to meet this demand, in some cases giving a boost to their core business at the same time. However, demand will not be uniform across locations, with the need to cater for different user missions and demographics depending on use case, site type and geography; and how demand varies from location to location today is not necessarily how it will vary in the future. Deploying charging infrastructure without assessing current usage patterns and predicting, from a myriad of data sources, how demand will vary in the future, may be a recipe for poor returns on investment; putting the right number of chargers in the right places as demand develops is no mean feat, but will be a critical component of successful EVCS roll-outs. Balancing Demand and Delivery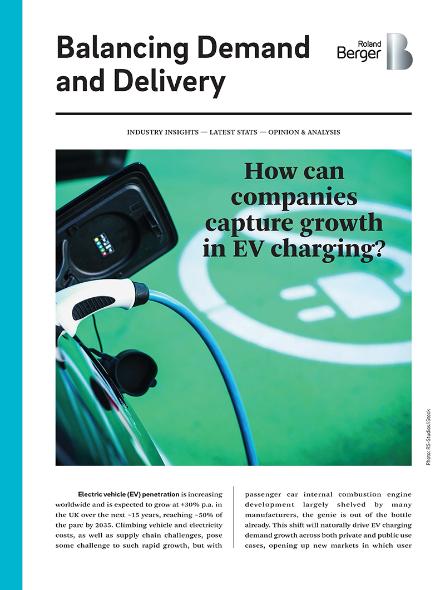 How can companies capture growth in EV charging?
Published April 2023. Available in