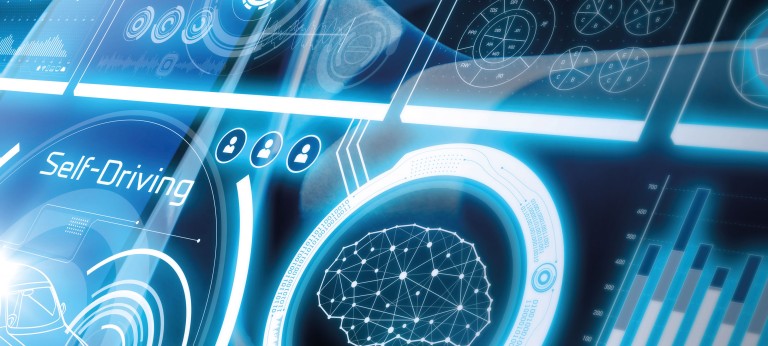 Computers on wheels: Turning OEMs into software-enabled companies
Players need to transform processes and organization to avoid taking a back seat to new rivals
New designs, high-horsepower engines or fast acceleration from 0 to 100 km/h – these were long the kinds of factors that influenced people to buy a car. And the automotive industry spent decades perfecting their technologies accordingly. Time-wise, it was usually sufficient for the technology update to come in with the next generation, or with the next facelift if need be. All of that is now changing dramatically. Besides looking at CO2 emissions, car buyers are increasingly basing their decisions on digital aspects. New questions are being asked: How secure is the software? What devices can I connect? How failure-prone is the digital infrastructure? Does the software get regular updates?
In the digitalization of the automobile, it's software that plays the central role. Whereas the large technology groups may well have a perfect mastery of new software development and how to deal with it, many companies in the automotive industry are still very much in learning mode. Sadly, though, there's little time for that, given the fact that numerous rival firms – especially the new automakers from the US and Asia – are years ahead of incumbent OEMs and have already brought software-driven models to market. If auto manufacturers want to emerge successful from the digitalization of the automobile , they need to transform their production processes and the way they work with suppliers – and they need to do it fast.
Six steps to successful transformation
Towards the software-enabled company
The basis for a successful transformation is to give your company a functional orientation. Having a functional orientation reduces the growing complexity that comes with software integration. It essentially enables the consistent translation of features and properties desired by customers into functional requirements for the product.
New, centralized computing and end-to-end software platforms are another prerequisite for a successful transformation. The aim here is to enable you to develop or source software independently from hardware. This can be achieved through the introduction of centralized E/E architectures. Moreover, standardized base platforms also help reduce costs.
Once you have the basis for transformation in place, four changes must be implemented.
As an automaker, you must have a clear strategy regarding IP and make-or-buy decisions for software. IP questions need to be considered along the entire value chain in order to achieve the greatest possible value for the company.
To build competitive software capabilities, you will also have to get rid of old structures and reorganize your operations. For decades, organizations were designed around hardware verticals, but that does not work for software. OEMs therefore need to create a new, transversal "software organization" that follows the principles of functional orientation and systems engineering.
For your automotive company to truly transform, the redefinition of all processes is a must. Most direct and indirect business processes are tuned to hardware and need to be adapted to handle software properly.
Finally, you will need a new mindset where vehicle SOP is only "Version 1.0" of an integrated product and service offering that builds on continuous deployment of new, upgraded and updated functions and features.
If you would like to receive a more comprehensive analysis as a PDF, we will be happy to send it to you after the registration below.
All publications of this series