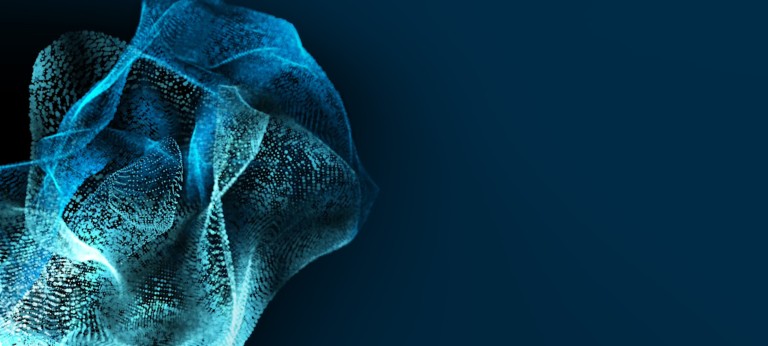 How stationary trade and e-commerce benefit from social commerce
Direct interaction with customers and the targeted use of influencers offer great opportunities
Social media is booming - with growth rates that most industries can only dream of. The number of monthly active users on Facebook, for example, grew by 14 percent annually between the first quarter of 2015 and the first quarter of 2019, while the annual growth rates for YouTube and WhatsApp were 19 percent and 39 percent respectively. At 41 percent annually, the Instagram platform recorded by far the greatest growth in the aforementioned period. The growth momentum of social media continues to be driven in part by the introduction of the new data transmission standard 5G, which makes streaming video content even more convenient.
Social networks have long since outgrown their original function as marketing platforms for companies and retailers. Chinese providers in particular are relying heavily on social commerce, making them global leaders. According to estimates, social commerce turnover in China was already around USD 50 billion in 2017, and by the end of 2020 it could rise to USD 300 billion, or 30 percent of Chinese online turnover.
Advantage of social media: Understanding and targeting customers
In Germany, too, media consumption is increasingly shifting to social networks, and picture and video platforms offer social media stars the perfect stage. A successful Sunday evening thriller, for example, finds almost 9 million viewers, but the two top influencers Lisa and Lena alone are already followed by more than 15 million subscribers. In the meantime, the influencer industry has become so professionalized that there are separate stars for each area of life who inform and entertain consumers.
But it is not their superior reach that makes Influencers interesting for companies in the consumer goods industry . They also help suppliers to better understand their customers and can support their campaigns with additional entertainment, high levels of trust and reach, as well as providing access to new target groups.
There are three other fundamental characteristics to consider when using social media. User interaction generates large amounts of data, images, information about posts, likes, relationships or buying behaviour. Secondly, with the spread of social media, the expectations of users with regard to individualised content increase. According to surveys, almost three quarters of users are frustrated when brands do not offer them advertising content tailored to their preferences. This means, conversely: Those who know how to tailor their campaigns to the preferences of the respective target group using data analytics have a good chance of finding open ears and wallets with their products. Finally - as already mentioned - the role of influencers is very central. Already today, one in three consumers buys a product based on an influencer recommendation.
Comprehensive transparency, in the ideal case can also benefit offline
The success of individualised campaigns using user data and the targeted use of influencers can be demonstrated with numerous examples. For example, a leading international perfumery chain launched a limited edition of its own-brand lipstick in three colours to mark International Women's Day and used three influencers to make it known. Elements of the campaign included a competition on Instagram, targeted advertising on YouTube and posts by the influencers involved. The company thus achieved 10 percent more frequency in its stores on the day of action and 60 percent more orders in the online shop compared to the previous year.
Various fashion labels already rely on individualised campaigns based on customer data analytics to segment their target groups, analyse their living environment and sound out image worlds with optimal affinity values within the target group. Social media data can also help to identify suitable (prominent or micro) influencers, test products or product names before their introduction in the target group or improve the marketing efficiency of local campaigns by linking social media data with city maps and movement profiles of target groups or influencers.
Social media offers opportunities along the entire value chain - from marketing to supply chain
Some brands in the luxury segment also use social media-based trend tools to create sales forecasts for products that were recently seen at fashion shows, for example. In this way, the logistics associated with sales can be optimized. Leading retailers in the US and UK are also using social media tools such as multi-channel analysis, campaign and competitor analysis, and social commerce in their daily operations.
A look at the current environment, figures and application examples make it clear that retail and consumer goods companies can benefit from social commerce far more than before, as social media networks offer a unique opportunity to interact directly with customers. The areas of application range from product development (optimization of existing and development of new products, identification of trends) to marketing and sales (e.g. increasing online and offline frequency via individual and integrated campaigns) to improving the supply chain (e.g. demand forecast via social media trends). It has never been easier to understand the wishes of customers - and to align oneself exactly with them.