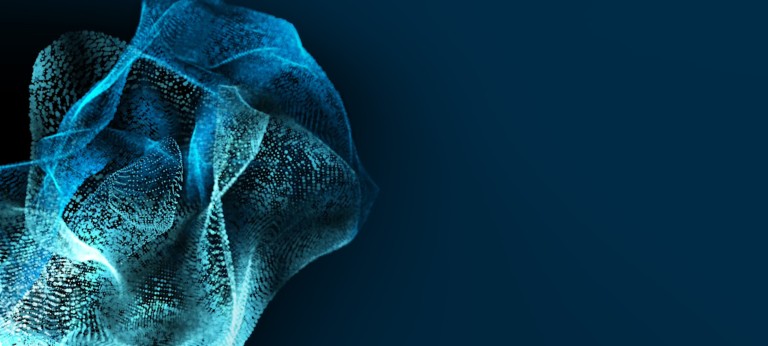 Interview: Vast reduction in aviation emissions achievable by 2050
Electric aircraft are an important facilitator of this change
Aviation is currently a relatively low contributor to global greenhouse gas emissions. But if the industry does not make a conscious effort to adapt to modern technologies, this share could increase 10-fold. Stumbling blocks to mass-uptake include difficulty of integrating electric aircraft into the current fleet and inability to meet strict certification requirements.
Clean Sky/ACARE is an initiative aiming to encourage reduction in aviation emissions; electrical propulsion could be a large contributor to their target. To learn more, we spoke with Ric Parker, Former Chairman of the Board at Clean Sky Joint Undertaking.
Roland Berger: Could you please tell us about the Clean Sky/ACARE initiative?
Ric Parker: Today, aviation's share of greenhouse gas emissions is 2-3%. If emission reduction efforts by other sectors succeed, and aviation does nothing, aviation could be contributing up to 30-50% of global emissions by 2050.
To address this fact, the Clean Sky/ACARE initiative is targeting a 70% system level reduction in CO2 emissions achievable by new aircraft introduced in 2050, relative to a year 2000 baseline; of this 70%, around half would come from airframe improvements, a little less than half from propulsion, and the balance from air traffic control. This 70% reduction represents a doubling of the rate of improvement to that of the past 50 years, and so is quite challenging. Electric propulsion could certainly support achieving this target, but it should also be remembered that electric architectures can only be as clean as the electricity used to power them.
What role does regulation have to play?
Fleet turnover is a crucial issue where regulation could have an impact. Even if we develop fantastic technologies before 2050, today's pace of fleet retirement is very slow and rolling-over the in-service fleet itself to more electric propulsion would take decades.
Regulation could come in here to either incentivise private companies to change, or require them to change. For example, governments could force early fleet retirement as a mechanism to bring in newer and cleaner technology faster. The latter would definitely have to be done in a coordinated and orderly way given the impact of aircraft residual values and the fragile business model of the whole industry.
What about certification of aircraft?
Ultimately, airworthiness certification may not be a great issue once we've got our minds around it. Electric configurations allow greater redundancy – for example, NASA's X-57 has 14 propellers and motors, but could safely operate with possibly multiple rotors having failed. In addition, electrical propulsion systems might have fewer failure modes than conventional engines.
However, to really prove new technologies and understand certification better, a good method is to use demonstrators and partner with regulators. The Airbus/Siemens/Rolls-Royce E-Fan X will be a great example of this, both for developers and airworthiness authorities alike. In the Clean Sky 3 programme, starting in 2020, we hope to see even more European demonstrators for electric and hybrid aircraft supported.
Will electrical propulsion power Airbus and Boeing's next aircraft?
In terms of their traditional product line, their next aircraft will not be powered via electric propulsion. Their new developments, however, will follow the trend of becoming 'more electric', i.e. utilisation of electric power for all non-propulsive systems.
It is still clear that the big players in the industry are taking note of this potential disruption. Boeing have taken a stake in Zunum, a start-up that aims to develop commercial hybrid electric-powered passenger aircraft, and Airbus are following a similar path.
To what extent will electrical propulsion trigger a boom in sub-regional aviation and urban air mobility? What do these mean for emissions?
There will without doubt be a stark increase in passenger-miles for these smaller aircraft when electrical propulsion technology comes to maturity. Boeing and Airbus will see this as a threat to their regional services, however, the debate is whether these new developments will replace other forms of transport – not just short-haul aircraft. Additionally, if this is combined with a fully integrated UAM (Urban Air Mobility) network, we could see a significant shift in transport habits around the globe.
To put emissions into perspective - if UAM replaced all global car transport today, it would only double the annual volume of CO2 produced by the aviation sector. However, market penetration forecasts for UAM is going to be significantly lower than that (on the order of single-figure percentages), and thus the increase in emissions is negligible. Coupled with an increase in renewable energy share in countries' electricity generation mix, a decrease in transport greenhouse gas emissions could be expected in the long-term, relative to using fossil-fuel powered automobiles.
Contact our experts
How will the industry evolve due to electric propulsion? How will electric propulsion impact your company?
We invite you to contact us at [email protected], or connect with Robert Thomson or Nikhil Sachdeva via LinkedIn to discuss your thoughts.
Interested in finding out more about exciting developments in the field of electric propulsion? Register here to receive the latest updates delivered straight to your inbox.