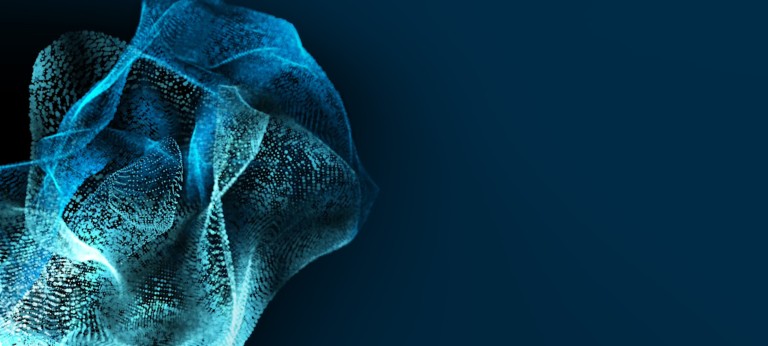 Meet the automotive disrupters: How to build electric supercars
Interview with Mate Rimac, founder and CEO of Rimac Automobili
Croatian manufacturer Rimac Automobili is an impressive success story. Besides having launched its own electric supercar called Nevera, the company develops and manufactures powertrain systems and batteries for global automakers. Porsche (24%), Hyundai/Kia (13.7%) and the Chinese Camel Group (14%) all hold stakes in the business. The company has also entered into a joint venture with Porsche as majority shareholder of Bugatti-Rimac, which includes the iconic, 112-year-old Bugatti brand that Rimac will be responsible for.
Roland Berger Partner Wolfgang Bernhart recently spoke with Mate Rimac, founder and CEO of Rimac Automobili, about his company's surging valuation, trending clout, and rocky start as a garage business that eventually became a Tier-1 technology supplier. In this candid interview (edited for clarity), the young Rimac also questions if car startups are really more successful than established manufacturers, and how his enterprise hopes to expand in the coming years.
What are the biggest changes the automotive industry will see in the coming years?
Mate Rimac: From talking with executives from various manufacturers, I know that all of them have the feeling that electrification is changing everything. I see it differently. They're still assembling their vehicles, just with different suppliers for some of the parts now. The dealers then sell the cars to the end customers. So basically, it's the same as before – not a huge difference when compared to selling cars now. The big change will come with the new mobility era: autonomous driving, mobility as a service, no longer owning cars. That is going to turn the industry upside down.
Where do you see Rimac in the future, by 2030 perhaps?
Mate Rimac: In the near term, we will continue to help OEMs electrify their vehicles as we've recently been doing. But that's only a small piece of the puzzle. New mobility will be a completely different ecosystem, and we want to take part in shaping that future as well.
Right now, we are the leading hypercar company. We are helping OEMs ship electric cars by selling them our batteries and powertrain systems. For me, that's chapter one, and we are two or three years away from completing chapter one – everything is on track to finish by then. Chapter two is about improving our performance, vertical integration, and moving faster towards becoming a full-service development and production company. Also, for chapter two, we will become a provider of autonomous mobility, something we have been working on in stealth mode for the last three years, and we are well positioned there as well. So, in the short term, we will help OEMs go electric. And in the long term we will become a Tier-1 supplier, a full spectrum producer and provider of electric powertrains, batteries, and electronics, in addition to new mobility features.
What's your competitive advantage over incumbent car manufacturers?
Mate Rimac: All the big car makers are 60, 70, or 100 years old. Big companies with big legacies and big burdens. That makes them very powerful. But many people underestimate how difficult it is to make cars, and how hard it is to be an OEM.
If you believe what Silicon Valley says, startups are disruptive, much more efficient, leaner, and so on. But if you look closer, with the exception of Tesla, how many of these startups that have raised billions and billions in funding and have been around for 15 years actually have any cars on the market? It raises the question: are startups really more efficient and faster and nimbler than an OEM? In my view, OEMs are better at developing tomorrow's cars than startups, with the exception of Tesla, as they are the only startup that has cars on the market.
We started differently in Croatia because there was no industry, no experience, no funding. We had to be self-sufficient from the start. It was hard starting and struggling out of a garage. We had to develop our own technology, produce it ourselves, learn it ourselves, because there weren't any people with this type of experience in Croatia. That made us work more efficiently. It allowed us to do more with less.
The other thing is that, when it comes to providing our technology to OEMs, we focused on a niche. Not just hypercars, but sports cars, luxury vehicles, and premium cars. With that targeted focus, we learned very fast and became very efficient. Lastly, we are both an OEM and a Tier-1 supplier. With our own vehicle, despite being low volume, we've learned a lot about what OEMs need from a high-performance supplier perspective. And we can do it with the freedom of doing it for ourselves with no-one else telling us what to do. And then we can showcase our technologies in the car and sell them to other OEMs as a supplier. So, having both the car side and the Tier-1 side is very important for us.
Besides hypercars, do you plan to sell to the mainstream?
Mate Rimac: With our hypercar business, including what we're doing in the new Bugatti-Rimac joint venture, we believe it should stay niche. That is a low-volume, high-margin business. Of course, we don't want to compete with our OEM customers with our own car (like the Nevera).
On the other hand, we have the technology business with its high volume and lower margins. That is going to be scalable in a big way. As a competing Tier-1 supplier, we will sell hundreds of thousands of batteries per year. That said, our new mobility business will compete for mainstream market share.
What were the biggest challenges you faced starting in a garage?
Mate Rimac: The challenge has changed over time. For the first seven, eight years, the biggest challenge was funding. Getting access to investors, just being able to survive: Will the company make it to next year, or even next week? It really was a struggle to survive every single day. Now that we have big investors, the biggest challenge is to make the jump from a technology and low-volume prototype company to a high-volume, mass production Tier-1 supplier and manufacturing company.
To get all of those processes, the team, the structure, the mindset, the cost structure, and all of that in place is a challenge. I don't know of any other company that has made the jump from garage to Tier-1 providing critical components in a little over ten years. Hopefully, we will be the first. To make that jump, especially from a country with no background in this industry, that's now the biggest challenge.
In addition to batteries, are there any other components you're planning to supply to OEMs?

Mate Rimac: Absolutely, we are. For us, the core components are batteries and e-axles. But we are also making applications for hypercar infotainment customers and autonomous vehicles. And we offer a few other components like chargers and DC/DC converters. But for now, our main focus is on battery and powertrain components.
What cultural challenges are you facing as a young company?
Mate Rimac: It's quite a shock to work with an OEM on a serious production project and see what they expect in terms of reporting, quality, and processes. It's definitely a different ball game. To see this mountain of stuff that needs to get done that you have never imagined before. To get everything produced in the right order at the right time for the right budget, I understand there is a lot of scrutiny behind it. For a new company, it's just something that's overwhelming.
But it's also an interesting journey to learn from companies like Porsche and then to think about what really makes sense and maybe even apply it in a better way sometimes. And then – because being a young company makes us very agile – it's great to optimize parts of the process from scratch, not just copying and pasting but hopefully making it work better.
What was it like to go from a dozen employees in a garage to over 1000 now?
Mate Rimac: What I felt from growing the company from a garage into a Tier-1 business was that most people cannot transform. People that are good at things early might not want to get into the kind of details needed to become a high-volume production company. What I learned is that as the company changes and grows, I have to change, we have to change.
When it comes to leadership, as your company doubles, it completely changes. So, I'm no longer leading the same company as I was when this started 12 years ago. It's totally different now. I've led ten different companies in that time.
Some people can see that change through, others cannot. I'm not sure if I'm the right person to take the company from beginning to end. And I'm not the type of person to say, "I must be the guy because my name is on the company." For now, a lot still depends on me, but we've built a lot of expert management on our team. What's very clear is that with time the requirements of management and people change greatly. You need to either change yourself as a person or you need a different team. You have to do one of the two, and I'm very aware of that.
What challenges have you encountered as a Croatian company?
Mate Rimac: Croatia was traditionally a brain drain country where people went to Germany, Austria, and Ireland for jobs. But that's changing. For me, it was a patriotic thing to show that building a company and even an industry here is possible. And it has the advantage of there not being much competition for employees, especially in this field.
But on the other hand, there was no experience in how to build a suspension, door, etc. Things that have been done for decades we had to do ourselves because we couldn't afford to pay a German guy to do it for us. Now we can. We have employees from 40 different countries working here for us in this country of just 4 million people. Most of the people that work for our company, 50-60% of them would not live here if it wasn't for this company, so we are helping reduce the brain drain.
We are not just trying to build the company, but grow the country it was founded in. We want to create an ecosystem of education and encourage other companies to come here. Even if that means more talent competition for us.
How can you keep your entrepreneurial spirit as the company grows?
Mate Rimac: That's a good question. If we become just a mini copy of one of our shareholders, that's not helping anybody. So, it's in everybody's interest if we stay independent. Also, we need to be independent to partner with and supply to other OEMs. But equally, it's important that we are different to what our investors do. That was the goal from the beginning, to be independent. That spirit drives us to do things in our own way that others value.
What does sustainability mean to you and Rimac?
Mate Rimac: For me, before I started Rimac, the electric car industry was very boring and ugly. Those cars were made by people for sustainability reasons only, not for performance or drivability reasons. I wasn't driven by that. I was driven by the belief that an electric machine could make a much better sports car. And I wanted to prove that.
Sustainability and low emissions are simply a consequence of that. I think the industry can handle the sustainability issue. And as I often say, if you really want to do something for the environment, eat less meat. The bigger change is new mobility, where vehicle assets are being used 70% of the time as opposed to 3% of the time. That is going to bring a bigger change and offer environmental benefits owing to the optimization of asset usage – including infrastructure.
How does it feel to be called an "electric car icon" when you're only in your early 30s?
Mate Rimac: I don't have time to think about things like that. As a company, I feel like we've only just laid the groundwork. We're still burning through the cash. We are profitable, but cash flow is negative, and our production is still low volume. So, it's still too early to call it a success story. We still have a long way to go.
Thanks for speaking with us, Mate.
Mate Rimac: You're welcome.