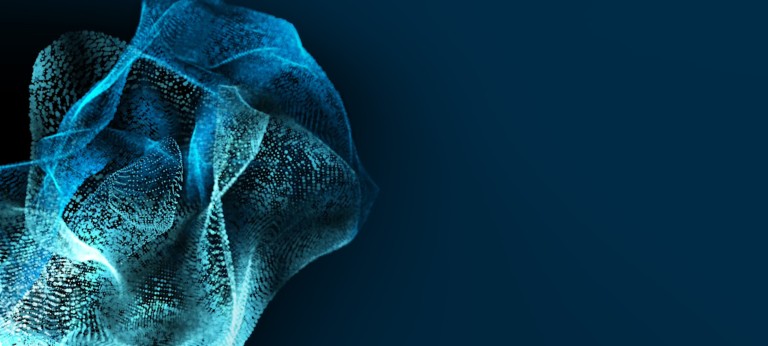 Mobile banking: how long will dutch banks stay in the lead
It's 2006. You're not in the mood to cook and decide to order food. You turn on your PC, look for your favorite restaurant and order your favorite dish. You're happy to see that the website supports iDEAL. This is when the hassle begins: you need to find your ID, your debit card, and go through a multi-step payment process. Finally you make your payment and your dinner is on its way.

The look and feel of online payments and retail banking has changed a lot since then. You can now order food on your smartphone in mere seconds, right from your couch. In 2006, just 6% of the Dutch population used a form of mobile banking. Today, it's 66%. And mobile banking is not only used by young people anymore: 60% of 50-64 year olds are also banking on their phones. It has quickly become the primary retail banking channel for most customers.
How banks stay close to their customers
Mobile banking in the Netherlands is not only on the rise – it is becoming the preferred banking channel for retail banking customers. In our latest retail banking study, 80% of all respondents who use mobile banking use it at least once a week. Mobile banking owes this wide-scale adoption to the rise of e-commerce and banking apps that bring the day-to-day banking routine to smartphones, including the ability to easily make online payments. For many customers, apps have become the most important channel for interacting with banks – more important than the branch or internet banking. While this may not replace branches just yet – customers still prefer personal contact for more complex banking products, and branches provide necessary visibility – 50% of Dutch consumers expect the branch to become obsolete. It is safe to assume that a significant portion of retail banking customers would be fine with banking exclusively on their smartphones.
Our retail banking study also proves that mobile banking is no longer just for the young: 60% of respondents aged 50-64 indicate that they have installed a mobile banking app and have used it in the past month. So, with branch visits declining and mobile banking use surpassing internet banking, the mobile banking channel is crucial if banks are to stay close to their customers.
But how mature is the mobile channel actually?
Since the introduction of the first mobile banking apps in 2011, most large Dutch banks have been pushing the development of their mobile channel. All now offer mobile banking apps for all major mobile platforms. With an average satisfaction score of 8.1 (out of 10), our study shows that across the board, Dutch consumers are satisfied with their mobile banking apps.
Mobile banking apps from the large Dutch banks are still focused on day-to-day activities, such as checking your account balance and making payments. The latter especially has seen significant progress. All banks have integrated iDEAL payments – still by far the dominant payment platform in the Netherlands – in their mobile platforms. Transferring money to friends has become as easy as sending a text. Some are experimenting with QR codes for processing payments – useful if you're not shopping on your smartphone but still want to use it to pay.

However, looking beyond payments, apps still often lack functionality in areas like basic customer service and sales of retail banking products. Some, like ING, offer basic functions like a feedback messaging service, but more complex service requests, like raising your credit card limit, cannot yet be handled through mobile banking. Often in such cases, customers are simply redirected to internet banking or a call center. For mobile banking to mature and fully replace all other channels, banks need to expand this functionality.
New entrants in mobile
Mobile banking satisfaction is becoming an increasingly important driver of the overall banking experience. Although consumers still rarely switch – our study indicates that only 4% consider switching – banks have to keep up with each other and, more importantly, with the new entrants trying to disrupt the mobile banking market.

The Payment Service Directive 2 (PSD2), adopted in January, 2018, and effective mid-2019, will change the way banks are obliged to share customer data with third parties. Banks will be required to share customer account and transaction information, making it possible for third parties to offer basic financial management and payment services. In other words, customers will no longer necessarily have to directly interact with their bank to handle day-to-day banking activities, opening the market up for non-banks and startups to develop new and innovative mobile banking solutions. Even with the EC's recent announcement that, for now, screen scraping technology will remain prohibited , which will make third parties more dependent on (the speed of) bank API development, PSD2 is still likely to have a significant impact on the competitive position of retail banks in the coming years.

New banking concepts, like the German mobile bank N26 that entered the Dutch market last year, have already emerged. N26 offers basic retail banking functions like opening a savings account and credit card, but also more advanced functions like investments, through its mobile app. From beginning to end, the entire process happens through the app and can be completed in eight minutes (if you have all the right documents on hand). This includes customer identification and verification. Customers can also access basic retail banking services like investments, insurance and consumer loans through the app.
In addition to financial startups, competition is also coming from non-banks both on and offline such as retailers like Amazon and Carrefour, and technology companies like WeChat. Amazon Go is Amazon's new retail concept, launched in January, 2018, in the US. This revolutionary grocery store uses AI technology to offer a retail experience without physical counters, automatically tracking which products are taken from the racks as a customer walks through the store and automatically triggering payment when the customer walks out. Closer to home, Carrefour in France has launched its own mobile retail bank C-Zam to combine basic banking services with attractive retail offerings as part of a loyalty program. It can be expected that more retailers will make similar moves as players try to retain close customer relationships and use technology and new regulations, like PSD2, to further blur the lines between banks and non-banks.

Competition will also come from tech giants, like WeChat in China – the messaging app with shopping features – which had an astonishing 963 million users in 2016. Its integrated payment service WeChat Pay accounted for 40% of the entire Chinese e-commerce market in the first quarter of 2017, which reflects an advanced offering and a mature mobile payment market in China. WeChat also targets physical payments, sending personalized coupons via the app when a user walks past a participating store. Even though such tech giants have yet to enter the Dutch market, and iDEAL still has a comfortable market share, the speed of innovation and level of service integration, combining basic banking services with other services, makes tech giants a credible threat to banks.
Consumer trust: A vital competitive advantage for banks
Tech giants, startups and online retailers are entering the market, regulators are opening it up, the pace of innovation is rising and keeping up is becoming harder by the day. One might argue that all is lost for traditional retail banks – but no. These banks still have a vital competitive advantage their challengers do not: consumer trust. In this day and age, where privacy and security concerns are increasingly important in purchasing decisions, that trust should not be underestimated. Our study shows that Dutch consumers still trust their own bank with their financial data above all other financial players and non-banks. This is also true for financial advice. It seems that when it comes to consumers' own personal financial situation and privacy, most Dutch consumers are still quite conservative. Unlike their Chinese counterparts, where WeChat is widely adopted as a payment platform, Dutch consumers are less ready to share their financial information with anyone other than their bank. This means that banks enter the "fight" with a great head start and can build on this basis of trust.
Future mobile banking strategy
We believe that banks should make use of their head start in the mobile banking landscape while they still can. To maintain their most important customer channel – mobile banking – banks need to consider three actions:
Develop mobile banking beyond payments
Most mobile banking apps are still focused on payments and day-to-day banking activities like checking the balance of an account. Even though banks are making first steps in extending their mobile banking functionality, such as offering an overview of insurance policies, overview of credit card payments and integrating basic investment functions, these steps are still relatively minor compared to the opportunities out there. We see particular opportunities in handling service requests and accessing other retail banking products. Supported by in-app chat, video and biometric identification, customers should have access to functionalities similar to what they would find in branches or via internet banking. A richer mobile service offering will transform mobile banking from "just" a payment tool to a fully mature retail banking channel.
Determine their platform and branding strategy
An important decision banks have to make is whether to develop these new functions within their core mobile banking app or to launch different apps for selected functions. In recent years, we have seen a combination of both strategies: apps being launched next to their core banking app, offering services beyond basic banking such as Tikkie, Grip and the &Meer loyalty program app from ABN AMRO, as well as new services developed within the core mobile banking app like ING's money transfer requests and insurance overview. Adding functionality to the core mobile banking app has the key advantage that new functionality is more likely to be quickly adopted, but the risks are also higher. Key concerns relate to development issues or overcomplicating the app for a broader audience. To overcome these issues, banks could consider launching alternative labels around specific customer niches (often younger and more digitally-inclined), such as seen in the insurance or telco industries. This way, innovation can be tested in a relatively safe environment. We believe that it will be crucial for banks to think about their platform and branding strategy in order to effectively steer their scarce resources and match the pace of innovation by smaller companies.
Consider partnering up
In developing a mobile offering, partnering with commercial and technology players is an important consideration. Through commercial partners, banks can expand their mobile offering with new banking and insurance products. If white labeled, banks can remain close to their customers while adding new functionality. More daring, banks could also offer competitor products on their mobile platforms. Online, we have already seen the importance of comparison websites. Quickly getting the best interest rate on your savings account via your mobile banking app is not a huge leap. Partners could also be used to gain quick access to new technology and speed up innovation. A well-thought-out partnering strategy will become a critical success factor in a mobile banking world characterized by continuous innovation and blurring boundaries between banks and non-banks.
For banks, mobile banking is the most important channel for maintaining close and personal contact with their customers. It is developing continuously: where transferring money to friends was novel a few years ago, today we are seeing almost seamless integration with mobile purchases. Where we will be ten years from now is unclear, but what is certain is that right now we are still at the inception of mobile banking. Traditional banks hold a comfortable position in this landscape and have made significant strides in developing their apps over the last year. However, if they want to sustain their leadership in the financial landscape, they should keep investing and utilize the advantage they still have over non-banks: consumer trust when it comes to dealing with one's personal finances.
More information
Interested? Contact one of our local experts. We welcome your questions, comments and suggestions.