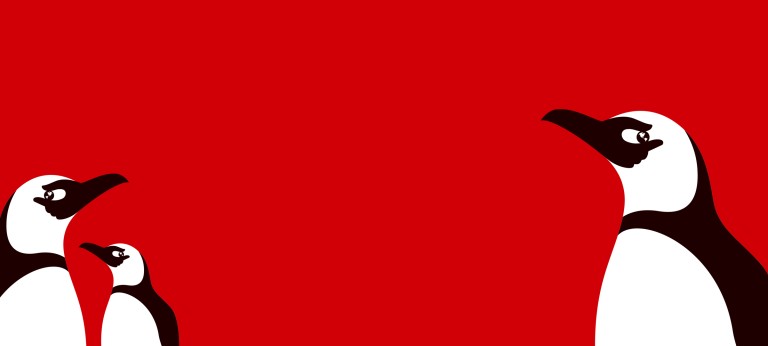 Think:Act Magazine "Sustainability"
Paul Polman's mission to solve climate change
Why saving the planet is a team effort
by Janet Anderson
photos by Ossi Piispanen
Solving climate change. Paul Polman is on a mission to make a difference. The former Unilever CEO is asking business to step up to the plate to secure the future for us all.
It didn't take Covid-19 to wake Paul Polman up to the fact that things were going in the wrong direction. As the CEO of Unilever from 2009 until 2019, he had already shown that a different way of doing business was not only possible, but necessary. Against the backdrop of the 2007-2008 financial crisis, he set out to decouple the company's growth from its environmental impact because he believed that the multinational consumer goods company could – and should – have more of a positive impact on society.
At the time, his decision to commit to these values stood out – but during Polman's tenure, it proved so profitable that, today, many companies are speaking the same language. But Polman believes that companies are restricted in what they can achieve alone. That is why, alongside former Unilever colleagues Valerie Keller, Jeff Seabright and Kees Kruythoff, he founded Imagine, a social venture that brings CEOs together, at industry level, across value chains to drive the transition faster to a more sustainable and inclusive business model. He believes that together business leaders can be more courageous and can address the critical challenges our world now faces. This is not just a "nice to have" – it's a necessity.
The global governance system that has served the world well for the past 70 years is now failing to deliver the collaboration required to address interconnected challenges, like Covid-19, that affect everyone. Multinational businesses, with their global footprint, are in a better position to coordinate efforts. And it is in their interests to do so. Making a better world, says Polman, is the biggest business opportunity of the century: As he said during his time at Unilever, businesses cannot survive in societies that fail. In this interview, he explains how businesses go about making these changes.
The current crisis has raised awareness of acute environmental and societal challenges that we need to find solutions to. How can business contribute?
Covid-19 has helped us see that there is a connection between biodiversity, climate change, human health, inequality and the economy. For the first time, we can see that what we're dealing with is far more complex than single issues. It has also shown us that companies that have a longer-term multi-stakeholder model, integrated environmental, social and governance principles that take better care of their employees and are already working toward a more sustainable future – these companies have performed better during the crisis.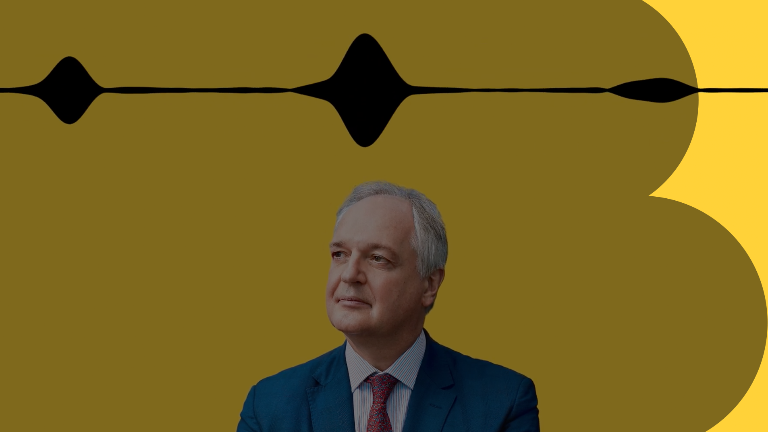 Why is it important for business to take action now?
One of the tragedies of this current crisis is that we are destroying the equivalent of 400 million jobs. This will affect the youth and the marginalized much more than the happy, healthy few. If we want to avoid issues of lack of social cohesion, or more populism or nationalism, it's important that we create more resilient jobs as we move forward. Study after study shows that investing in restoring our biodiversity, greening our cities, electrifying our mobility, retrofitting buildings, investing in R&D and education – [these are] not only the most efficient investments for their returns, but they also generate far more jobs. So, it makes sense to focus on spending money to back this green transition. But governments cannot do this alone. Businesses that are starting to internalize that message are preparing themselves not only for resilience, but also for a prosperous future.
You launched Imagine to help businesses contribute toward these solutions. You've called it a new type of business collaboration. How does it work?
Paul Polman
Paul Polman is the former CEO of Unilever and the co-founder and chair of Imagine, a social venture which mobilizes business leaders around climate change and global inequality. He is honorary chair of the International Chamber of Commerce, chair of The B Team and Saïd Business School, vice chair of the UN Global Compact and was a member of the UN Secretary General's High-Level Panel which developed the Sustainable Development Goals.
The thinking is very simple. There are very few CEOs who want more climate change or unemployment or air pollution or people going to bed hungry. Broadly, we are moving in the right direction – but what is missing is the speed and scale. When I was CEO of Unilever, we got recognition for leading a transition to a more sustainable and inclusive business model, but it was also clear to me that the bigger transformations that were needed – the systems transformations that we now need require far more than any individual company can deliver. How can one CEO solve the issue of plastics in the ocean or make agriculture regenerative? If you're in fashion, how do you stop destroying biodiversity and move to regenerative cotton? How do airlines get out of carbon emissions and find alternative fuels?
While CEOs are held accountable for the negative impact that they have in the world, often they are not equipped, by themselves, to find the solutions. That's why I created Imagine to bring the whole industry value chain together by sector at CEO level, so that we can create a critical mass – about 25% of a value chain – to create tipping points. When you have that critical mass, you can also work with governments and civil society.
Does that mean bringing CEOs together to have discussions they wouldn't normally as competitors?
I understand the constraints CEOs work under – and their possibilities. What we find is that if you bring CEOs together, they become collectively more courageous. They understand that they should not compete on the future of humanity. But they are faced by an abundance of initiatives. So, we are aggregators. We help to focus on the most important issues and we create transparency. In some cases, we create the common standards for the industry. For example: What is carbon-positive agriculture? What do we mean by livelihoods and by deforestation? It's very difficult for the CEOs to change the frameworks in which we operate, yet many of these have perverse consequences. We still have $500 billion of fossil fuel subsidies in the world. So, we work with governments to change the frameworks to get the right behavior.
Many businesses are fighting for survival in the face of Covid-19. What would you say to them?
By any estimate, 20-30% of SMEs are under pressure. Eighty percent to 90% of most economies are made up of SMEs. These companies are the backbone. The bigger companies that we work with increasingly understand that and see that, if they don't take action, the costs will be reflected in their own value chains and make the recovery more difficult. In fact, the most enlightened ones understand the enormous opportunities in tackling that.
Consumer interests and demands have changed over the past few years and, like employees, many are now clearly driving toward a greener future. And the financial market is able to measure these risks. So, although the priority for any company is to have a healthy cash flow to ensure that future, most companies are now starting to realize that the best paths to achieve that is one of greener and more sustainable growth. The [United Nations'] 17 sustainable development goals are a road map that the community should look at as opportunities.
The costs we are incurring today are already higher than what it takes us to collectively address all of the goals. Businesses that understand that and internalize it in their own operations, in their value chain, will not only have more engaged employees and stronger relationships with their value chain partners, but will ultimately be embraced.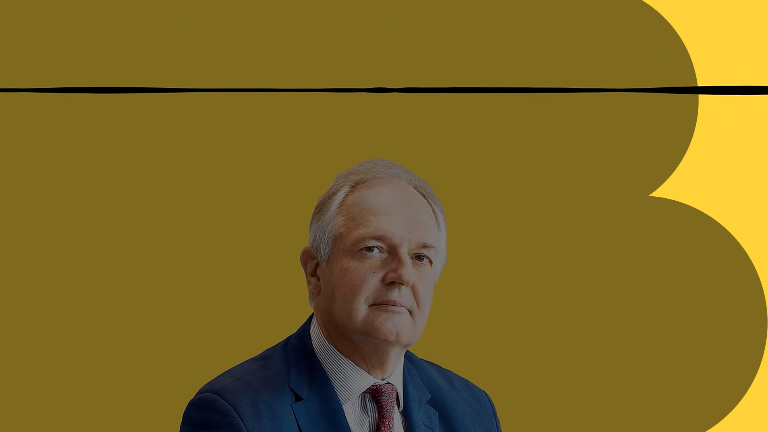 Why do you believe business can succeed where global governance has failed?
Most of the institutions that deal with global governance were designed about 70 years ago. The world has moved on, issues have changed – but these institutions have not adapted. What we now see is a void in global governance. That is very transparent in the current crisis, with countries putting protective measures in place. But we have global issues that can only be solved with cooperation. Businesses that operate in multiple regions are well-placed to bring in the longer-term perspective and not just react to the symptoms. Ninety percent of the citizens of this world don't want to go back where we came from and about 80% expect the solutions to come from businesses playing a more responsible role in driving these changes.
Can competition help in solving these problems?
A competitive process drives creativity and a sense of urgency – and that, we need now more than ever. Business doesn't only bring the resources and the money, but the innovations: carbon capture storage, battery capabilities, the hydrogen capacity source, alternative fuel. We need a level of competitiveness aligned around these common objectives and we need to figure out where to draw the line between what you do alone and where you work on these broader transformative partnerships.
Where do you draw your optimism from that we can manage these challenges?
We missed the opportunity in the financial crisis in 2007-2008 when only 2.5% of the spending went to greening the economy and a lot went to building back the banks. Now, indications are more positive. About 30% of the spending on rescue packages is going into greening our global economy. So, there are some encouraging signs. We know what we have to do. We actually have the solutions. What is missing is the collective consciousness. Can we muster the courage to make uncomfortable decisions and set more stretch targets? We need a stronger sense of purpose. That, ultimately, will be the deciding factor.