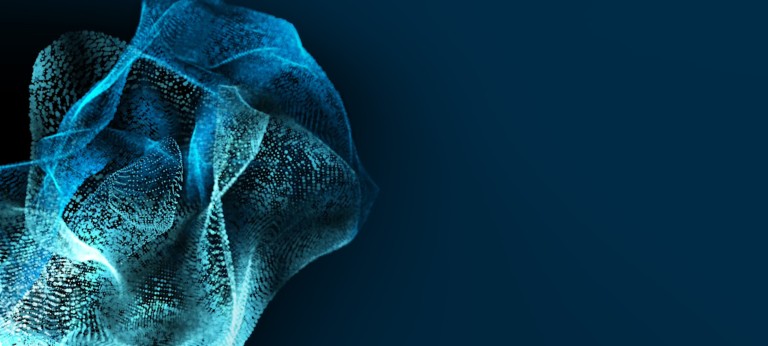 Telecom Transformation - Interview with Alexandra Reich
Leading a transformation: Lessons from the ground
Alexandra Reich is the former CEO of DTAC – Telenor's operating company in Thailand – who stepped down from the top job last January. Our Partner Diogo Granate recently sat down with Alexandra in Bangkok to reflect on the company's transformation and listen to her candid view on what makes a good leader.
Highlights
In 2018, Alexandra Reich took on one of the toughest challenges in this sector: to turn Telenor's mobile operator in Thailand, which had been losing market share for 3 consecutive years, into a lean competitive machine — and do it quickly as customers were leaving the network in droves.
On Transformation: Agile was chosen as the anchor of the company's transformation, notably with "squads" working in a customer and data-centric fashion around topics such as complaint's root causes, churn reduction, mobile app, and network improvement.
On Organization: Transforming the organization's identity begins at the top – by having senior leadership walk the talk, through being honest and open, and by engaging the entire company. Frontrunners from across the organization worked in cross-disciplinary teams with mandate, autonomy, and responsibility for improving the NPS.
On Leadership: An agile transformation relies on strong leadership, where listening and learning are central tenets to take fast and bold decisions iteratively.
Why did DTAC launch a company-wide transformation in late 2018? What was the case for change?
2018 was a critical year for DTAC. Our spectrum concession came to an end and we were about to lose the 850 and 1800 MHz bands, which would make it incredibly difficult for us. We had been losing 1.5 million customers a year since 2015, which had a dramatic impact on revenues. The worst thing was not just losing customers, but that there was no longer any faith in the company by employees, business partners and governmental stakeholders alike. We needed a transformation to turn it around and we needed it quickly.
How and where did you start this transformation journey?
During the first few weeks, I focused my time on listening and understanding. I had one-on-one conversations with about 300-400 of our 7,000 employees to find out what they believed needed to be done. They had great insights, not only about the need for leadership to develop a clear strategy and walk the talk, but also on root causes and improvement ideas for our customer relationship and experience.
This formed the basis of my initial understanding of the situation, and resulted in three key goals for the programs that we launched:
Re-engaging and inspiring our employees;
Preventing further churn of customers by providing a superior customer experience;
Developing new ways of working with Thailand's regulators to create a sustainable strategy for the company.
Why did you decide to embark on an agile program as the anchor of the transformation, and how did you execute it?
By talking to my employees, I realized the wealth of knowledge and ideas that we had. But these transformative ideas require support, structure, and encouragement to actively impact the company. We needed to break silos and hierarchy, to be faster in decision making, to get closer to our customers, and to develop better solutions for their needs. In my view, agile was the right way to go!
We set up various cross-functional teams, made them responsible for their projects, and allowed them to take quick decisions. Colleagues from across the organization worked in tribes on their own projects, and were empowered to take decisions, track results and make improvements.
For example, one team was tasked to quickly decrease DTAC's churn rate of prepaid customers, the biggest customer segment in Thailand. The team worked closely with an advanced analytics team and figured out the root causes for major complaints. They were able to reduce the number of complaints by 65% in one year while the 3-month prepaid survival rate increased by a staggering 30%.
What have you done to put the customer at the center of DTAC's transformation?
We always talked about the importance of customer experience, but never truly executed on this. The first step we took during the transformation was to revamp our brand. Based on customer input and needs, we created brand values that were all about transparency, honesty, simplicity and being human-centered.
We used these values to improve on our customer experience. For example, we decided to treat new and existing customers the same way to provide equal and fair treatment for all. This was not done before. In another instance, we created roaming packages to prevent bill-shock and lower churn.
However, to fully win the trust of our customers and employees, I also had to take several tough decisions to show that it was not just empty words. The most important of all was to scrutinize our CPA revenue stream and make sure that any 3rd party service offered was in the interest of our customers, even though that would hurt our direct revenues. On top of this, I made myself personally available for customers, and personally responded to complaints through Facebook or Twitter. At times, I spent more time on answering complaints than on anything else! By doing all of these – making myself equally approachable to everyone and really walking the talk – both our customers and employees started to really believe our renewed brand promise.
Finally, since a transformation and network improvements require time, we came up with a campaign to explain to our customers that we understood their frustration and were working on it rather than pretending that everything was fine. Honesty pays off big time. The slogan of the campaign was "We never stop improving".
Much of the increase in satisfaction was also due to the network improvements. What did you do and how did data analytics support this effort?
When I joined, every network KPI that we used at DTAC was green. However, from what I saw on our Facebook page, and what I heard as customer complaints, I could see that this was not the experience of many of our customers.
We started by acquiring new 2300 MHz spectrum through an agreement with TOT [national fixed line operator in Thailand] plus 10 MHZ on the 900 MHz band, which formed the foundation to provide a better customer experience. Wherever we installed the 2300 MHz band, we could see that customers were immediately increasing their ARPU by 30-40%.
This was not the only topic we resolved with data analytics. In a war-room setting, we worked together in an interdisciplinary team with our vendors. We used the weekly network NPS as a basis to systematically identify and solve issues. For example, we discovered that we had high churn rates after long weekends, implying that customers were disappointed by the network coverage outside the main urban areas. An anecdotal example was the feedback we received from one customer in the coastal region of Koh Samet. A seaside hotel had put up a sign saying: "Sorry no network available for DTAC customers".
We hear a lot about the need for cultural change in transformations. But we all know cultural change is very, very hard. What have you done to overcome the major challenge to change DTAC's culture and mindset to become more agile?
The most important element in my view is walking the talk. You cannot expect your employees to change if you yourself don't show the change. I showed that I was willing to take on big topics head-on, like our CPA revenue streams, and was open and honest about our vision and decisions. Furthermore, agile is very much about having an open and transparent dialogue.
To enable this type of communication, I had the internal IT team set up an open speaking platform. On this platform employees can – completely anonymously – ask questions to any of the CXO's and get a response within a day, all for the entire company to see. This platform has proven to be a great method of engaging the entire company as we had over 1000 views daily.
Altogether, it took several months before the organization and customers started to believe in the new direction of DTAC. The big trigger moment was the "Capital Markets Day" that we organized in May 2019. On that day, we openly shared our strategy, the action we were taking, and the improvements we had already realized. From this moment on, all our stakeholders started to believe that we were "walking the talk". Within the organization, this also showed in our internal NPS data: the vast majority of our employees now answered that they understood and stood behind our strategy – something that is rare in any company!
What did you change in the organization with regards to roles and responsibilities?
Apart from making changes in our leadership team's composition, we changed the way we managed the company from controlling to steering. We had more regular steering moments based on clear and data-driven KPIs: revenue, numbers of complaints and network NPS. Furthermore, we had "tribes" working in agile and cross-functional teams. We started with 100 frontrunners and have now reached about 200 employees across the B2C and B2B business.
We mixed technical and marketing & sales people in one team, and also changed their responsibilities. For example, the sales team also became an owner of the network NPS. By measuring network NPS on a weekly basis, they could easily track the impact of their initiatives on the customer satisfaction, which was the number one KPI that should matter to everyone.
Although this transformation has not always been easy for the team, they take pride in the change of course, the openness and honesty, and the increased customer focus.
Compared to 18 months ago, where is DTAC today and what key metrics have shown the success of the transformation?
We managed to deliver a better experience for our customers – Network NPS increased by 4x. We stopped the loss of clients and stabilized the customer base. Moreover, service revenue increased for the first time in Q4 2019. Investors regained confidence and share price increased from 40 to 55 THB by end of 2019. Equally important, our employees were more motivated than ever that they can deliver great results. After a lot of effort, we were able to turn the tide.
Let's shift from the transformation process to your experience at the helm and talk about leadership. How do you view your leadership style at the key moments of a transformation?
For one reason or another, I have always been in a situation where I had to deliver a turnaround or create a new business. I believe I am better as a turnaround leader than as an executive during calm times.
I think there are three traits or behaviors that define my leadership style. The first one is empathetic listening. In the first few weeks after starting, my only priority was to listen to the employees and stakeholders. I demonstrated empathy and created an understanding of what had to be done. Secondly, it is courage to take bold decisions. Based on my learnings, I was very clear and set strong directions, without room for interpretation, all while providing space, support and opportunity for my people to take responsibility and execute. However, and this is the third key element, I value accountability. That means willing to admit when something goes wrong – and more importantly, adjust course when needed. I am very open to learn, to collaborate and to engage. I believe that this will also be the biggest and most-demanded Chief Executive persona in the future: leaders that don't necessarily know everything but are willing to listen and to learn.
Knowing what you know now, what advice you would give your former self?
I am proud of what we achieved with DTAC over the past years, and I can only encourage the existing successful direction. Additional learnings from this experience that I would like to share are:
Stay true to yourself. By being yourself, you can be stronger than anyone else.
Share your success. This might be especially true for women.
Build your own team. Have the kind of team that you trust and that you enjoy working with, through the good and the bad.
Alexandra Reich is the former CEO of DTAC. This interview was conducted in March 2020 by Diogo Granate, a partner in Roland Berger's Singapore office, and Marijn Goemans, a member of Roland Berger Digital who is based in the Munich office.