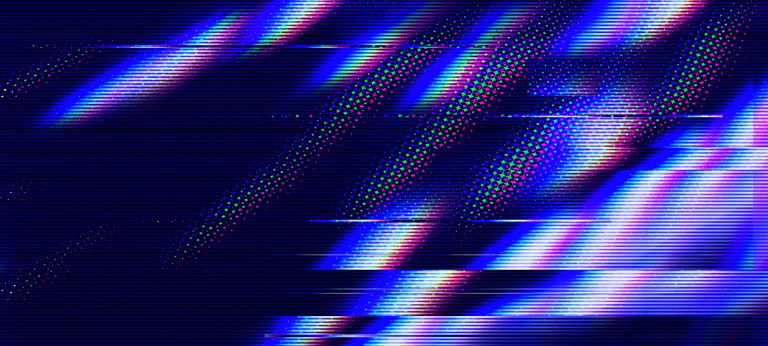 The digital dilemma: Business and IT have fallen out of alignment
Regaining strategic freedom through constant digital transformation done right
Since the dawn of the information age, digitalization has been influencing every aspect of our world. Now more than ever, embedding technological solutions into all areas of business is vital to drive change and deliver more value to customers. Yet many organizations still struggle to realize digital transformation that will turn their enterprise into a digital entity, where every aspect from employee and customer satisfaction to production and vendors is interlocked in one network, informed by data. Without this transformation, companies risk falling behind in the competitive landscape and eventually becoming redundant. Roland Berger's latest study, "The digital dilemma: Why companies struggle to master digital transformation", examines the underlying reasons for companies being unable to make progress, and offers some key insights and recommendations derived from surveying 50 Board-level executives from leading companies across a broad range of industries.
While a lack of necessary skills inhibits companies from making progress when it comes to digital transformation, the study suggests that it is organizational and strategic shortcomings that have led to this digital dilemma. Whether it's overlooking the need for change management or a lack of future-proof people policies, companies are failing to put the right building blocks in place, leading to wasted opportunities.
For example, many struggling companies are not making best use of the digital experts their organization already employs: the IT department. And some companies prefer to continue adapting and building upon older software rather than adopting new software. This increases complexity, limits agility and puts off future employees who desire to work with more efficient and secure systems.
How can companies escape the digital dilemma?
While challenges abound, companies can pull themselves out of this dilemma. The solution lies in implementing four building blocks that will reduce complexity and add agility. To succeed, companies must combine all four elements. This will allow them to regain their strategic freedom and foster a stronger (and crucial) alignment between business, digital and IT functions.
Building block 1: Unite the business and digital strategy
The digital and IT teams in a business do more than just keep the company website and systems running smoothly and securely; they are the ticket to a fully realized digital transformation . By creating a shared strategy between the business, digital and IT teams, companies ensure a uniform set of initiatives among stakeholders. This allows all teams to understand the technological needs, goals and capabilities of the enterprise and means that an optimized digital strategy can be implemented.
For this to work, senior IT staff must be involved in the strategy process, silos taken down and KPIs agreed upon and pursued aggressively. And perhaps most critically, the vision needs to be communicated across the entire organization, not just to immediately relevant stakeholders.
Building block 2: An effective operating model
Lack of agility is a key challenge to a holistic digital transformation. In Roland Berger's survey, 69% of respondents said that their employees were unable to collaborate with other departments, especially when it came to IT. Some respondents attributed this to the perception of the IT department as just a service provider rather than as a partner and vehicle for change.
In order to scale in an agile manner, companies need to align everything from business and digital processes to roles and structures. Businesses can develop portfolio management boards that can allocate resources and manage all digital, business and IT projects, keeping in mind the overall strategy and objectives. The organization should be divided between stable teams that are the backbone of the enterprise and multifunctional agile units that are ready to innovate.
Digital transformation is an ongoing process, so it is also critical that change management systems are put firmly in place.
Building block 3: Savvier people policies
Across all industries, there is a global shortage of IT and tech talent – and great competition for them. With technology playing an ever-increasing role in people's lives, this trend isn't expected to subside anytime soon. Moreover, the workforce's changing desire for flexible, remote working and demand for a better work-life balance has put added pressure on employee retention and hiring.
Companies can get ahead of this by creating a Human Intelligence map that identifies their talent status quo, evaluates and compares it against industry needs and assesses requirements and possibilities. The map should be updated constantly and directly influence the hiring and training processes. Companies can also make themselves more attractive by offering flexible working models, alternative career paths, job rotation and whatever else may bring higher employee satisfaction.
But acquiring and retaining employees alone isn't going to cut it. Companies need to bring about a cultural shift by fostering a digital mindset in the organization.
Building block 4: Lean enterprise and data architecture
Implementing a new digital landscape is difficult if not done properly from the start. Nearly 60% of those surveyed described their current IT landscape as complex; nearly three-quarters of them said it was unmanageable. If new data landscapes are built on top of older legacy systems, not only does this increase the complexity of digital processes but upgraded security features may no longer be sufficient and new IT hires may not be as familiar with an outdated system.
Eliminating this complexity requires the development of a modular structure that allows for continuous improvement. For best results, companies should introduce architectural principles, standards and patterns, and pursue a cloud-first strategy.
Tackling the digital dilemma
As competitiveness increases, addressing the digital dilemma will be integral to whether or not companies across all industries thrive in the digital era.
Companies that want to break this stalemate must act now but should be aware that it will not be a "once and done" thing. Instead, companies must build ongoing evolution into their business. Below are five steps that will help you get started on this path:
Be transparent and honest about your digital capabilities
Have a long-term strategy
Break this strategy down into manageable steps
Appoint a task force of top-level employees
Remember that a digital transformation includes a human transformation
To learn more about these steps and what it takes to escape the digital dilemma, download Roland Berger's latest study.
Register now to download the full study including key insights offered by the executives we interviewed, essential building blocks for regaining strategic freedom and our recommendations to escape the digital dilemma. Additionally, you get regular insights into Digital topics.