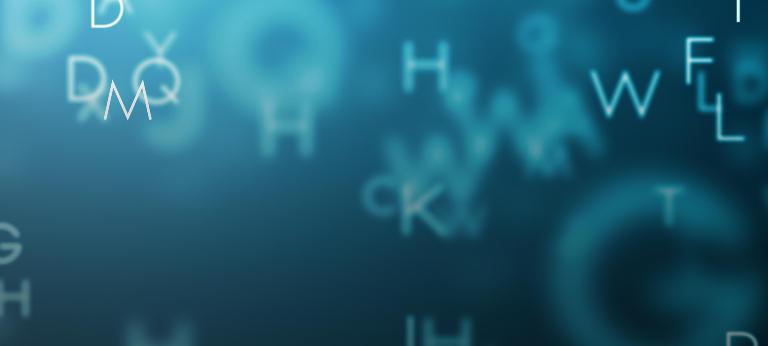 Coronavirus : des voyageurs soucieux de se déplacer moins mais mieux
A la sortie de la pandémie, les voyageurs prévoient de diminuer d'environ 20% leurs déplacements, aussi bien privés que professionnels, mais le nombre de voyages devrait augmenter de 1%, par un effet de rattrapage et d'impatience des voyageurs souhaitant voyager,
A terme, l'activité des transports longue distance devrait se stabiliser et retrouver son niveau pré-pandémique début 2026,
La prise de conscience environnementale et la recherche d'efficacité dans ses déplacements, provoquée par la pandémie devrait modifier durablement les comportements, engendrant à elle seule une baisse de 12% des déplacements professionnels, à prévoir en Europe.
La pandémie a bouleversé les usages des voyageurs en même temps que l'industrie mondiale de la mobilité. Les vols étant quasiment à l'arrêt durant la pandémie, les déplacements en avion ont chuté de 66% en 2020. Cependant, la demande devrait redécoller dans les prochaines années, dans une configuration inédite. Trois tendances clés façonnent les transports longue distance de demain : la conscience environnementale et la recherche d'efficacité des déplacements, la diminution de l'impact environnemental des déplacements, et l'innovation dans les modes de transports. Dans la nouvelle étude " All Change : How Covid-19 has disrupted the future of long-distance mobility ", Roland Berger a interrogé plus de 200 experts du secteur et 7000 voyageurs pour analyser l'impact durable de ces tendances sur l'avenir de la mobilité longue distance.
"Nos scénarios montrent que si la reprise peut être lente pour certaines régions et modes de transport, notamment en Europe dans le secteur aérien et les voyages d'affaires, la demande reviendra largement aux niveaux pré-pandémiques dans les prochaines années", explique Didier Bréchemier, associé chez Roland Berger. "La demande sera différente - les gens voyageront par exemple davantage en train sur certaines distances, les passagers rechercheront des compagnies aériennes respectueuses de l'environnement et les voyageurs d'affaires s'aventureront moins souvent loin du bureau, mais plus longtemps."
Les voyages d'affaires durablement freinés par les technologies
Alors que les voyageurs prévoient de diminuer leurs déplacements (à titre privé ou professionnel) d'environ 20% selon notre enquête, les raisons évoquées varient selon les régions. Les personnes interrogées en Chine et en Europe sont sceptiques quant à la levée totale des restrictions sur les voyages tandis que les américains sont plutôt dissuadés par les risques sanitaires potentiels associés aux voyages.
En parallèle, les voyageurs d'affaires sont parfois moins motivés à voyager en raison de l'adoption des nouvelles technologies de communication qui facilitent la mobilité virtuelle. Cela est d'autant plus vrai en Europe où 44% des sondés estiment que la mobilité virtuelle est la principale raison du changement des habitudes en matière de voyages d'affaires.
Une demande qui va radicalement évoluer sur les prochaines années
Les changements de comportements en matière de voyage et de mobilité induits par la crise devraient perdurer au-delà de la pandémie, qui va contraindre les entreprises à infléchir leurs politiques de voyages d'affaires et à mettre en œuvre des technologies de réunions virtuelles. La prise de conscience de l'impact des déplacements couplée à une rationalisation des voyages devrait se poursuivre, entraînant à elle seule une baisse de 12% des voyages d'affaires à prévoir en Europe après la pandémie. Les voyages privés, en revanche, devraient connaître une augmentation de 1%, sous l'effet d'un rattrapage après les restrictions, sous l'impulsion d'une population impatiente, désireuse de partir en vacances et de rendre visite à ses amis et à sa famille.
Les voyageurs, de plus en plus soucieux du développement durable, ont déjà conduit les acteurs du secteur et les gouvernements à mettre en place des réglementations sur les émissions de CO2. Alors que l'Europe vise à devenir un leader de la mobilité longue distance décarbonée, les investissements et les subventions publiques affluent également dans le secteur ferroviaire en Chine et aux États-Unis. Pour le transport aérien, les efforts continus qui ont engendré de véritables résultats positifs sur l'environnement, vont se poursuivent avec l'utilisation de biocarburants, qui vont jouer un rôle essentiel, en complément des avions électriques pour les courtes distances.
Les voyages internationaux devraient quant à eux diminuer de 10%, les voyages nationaux, en revanche, ne baisseront que de 1%, en grande partie grâce à la tendance du "staycationing" (tendance du tourisme domestique en développement). La répartition modale sera également modifiée, le rail augmentant de 3%.
Les acteurs du secteur doivent redéfinir leurs priorités
En Europe, la demande de voyages devrait se stabiliser et retrouver son niveau pré-pandémique début 2026. En revanche, les voyages d'affaires ont peu de chance de retrouver leur niveau d'avant crise avant 2030. Boostée par une forte croissance du marché, la Chine tire son épingle du jeu et devrait se remettre le plus rapidement, dès la mi-2022, de l'effondrement de la demande ; sous réserve des évolutions de la pandémie.
De ce fait, les acteurs du secteur devront redéfinir leurs priorités afin de surmonter les difficultés et de développer à nouveau leur activité. "Les acteurs du secteur doivent rechercher de nouveaux segments de clientèle, repenser de nouvelles offres, reconsidérer leurs modèles d'exploitation et mettre l'accent sur le développement durable", conseille Didier Bréchemier.