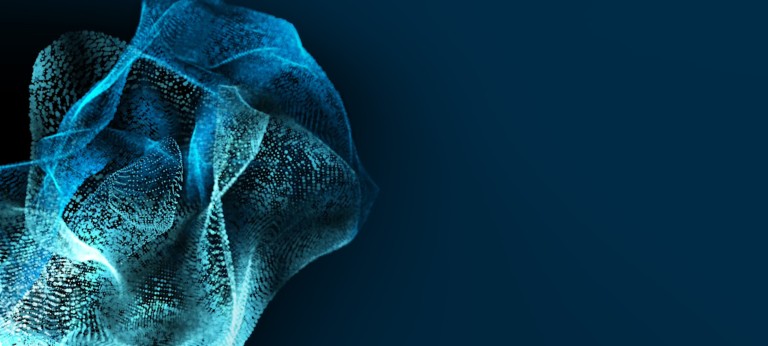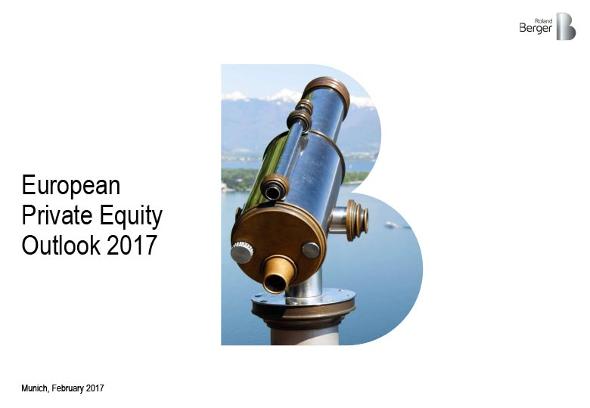 European Private Equity Outlook 2017
This 'European Private Equity Outlook 2017' is the eighth consecutive publication in a series launched by Roland Berger in 2010. We contacted more than 2,400 experts from private equity investment companies across Europe.
About half of PE professionals – but fewer than last year – expect a growing number of M&A transactions with PE involvement in 2017. Compared to 2016 this is a slightly less positive outlook.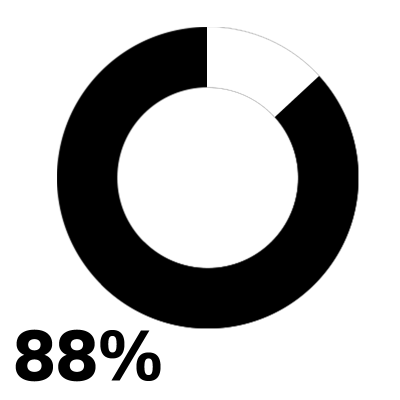 of our study participants agree that managing portfolio companies actively will become more important in the future.
A major deterioration in political stability is one of the most influential factors for PE-driven M&A in 2017. This comes against the background of a range of political events such as Brexit negotiations, the transition of power in Washington and important elections in France and Germany.
Just a few details from our extensive study:
Geographically, growth in PE activity is expected to be highest in Spain & Portugal, closely followed by Germany. The least favorable outlook is expected for the UK.
Again, technology & media, pharma & healthcare and consumer goods & retail are expected to yield most M&A deals with PE involvement in 2017.
The majority of PE professionals expect an increase in competition for deals from Chinese investors in 2017, especially in capital goods & engineering, followed by automotive.
In our study you will find all the details and data compared to 2016. The current process uncertainty in the M&A environment for PE companies is widely expected to continue into 2017.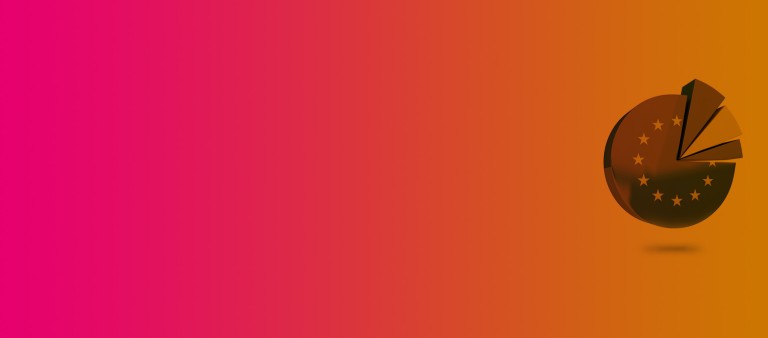 European Private Equity Outlook 2017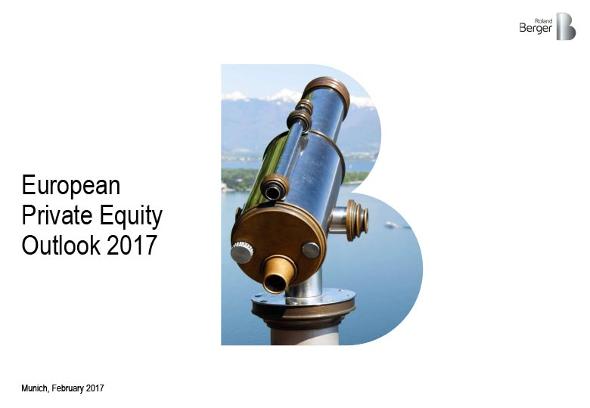 Published February 2017. Available in