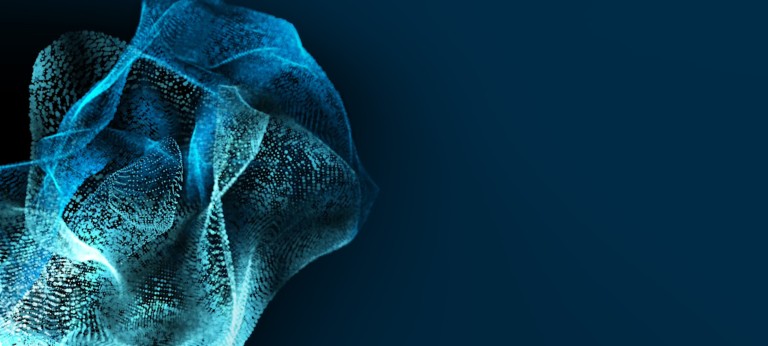 How Consumer Packaged Goods Companies Can Profit from Sustainable Packaging
The growing trend towards sustainable packaging is more than just a feel-good story—it's how Consumer Packaged Goods companies can realize future profitability
Many Consumer Packaged Goods (CPG) companies have ambitious 2025 and/or 2030 commitments to adopt more sustainable packaging. Those commitments, made five-to-seven years ago, were seen as long-term pledges. But now various factors are increasing pressure on CPG companies to accelerate efforts and engage more broadly with the supply chain, in order to fulfill their stated objectives.
These factors include:
1. Increasing regulatory pressure: While the U.S. lags the EU in packaging sustainability legislation, changes in state and federal regulations are happening at a faster pace than in the EU over the last decade.
2. Increasing consumer demand: Though some categories have been softened by inflation, generational shifts have driven sustainable products to grow 7x faster than alternatives and resulted in 50% growth for these products between 2013-2018. That accelerated rate is expected to continue. (source: NYU Stern CSB Sustainable Market Share Index).
3. Increasing push from retailers: Retailers are also setting ambitious sustainability goals for themselves and partnering with manufacturers to reach them. Moreover, many retailers are investing in sustainable packaging for their own private label brands as a way to achieve.
4. Increasing raw material risks: Post-consumer recycled (PCR) supply, for example, is not expected to meet demand by 2025, potentially limiting the ability of CPG companies to reach their goals in a profitable way.

In this environment, we believe most CPGs won't be able to hit their stated commitments and are at risk of losing out on market share or margins if sustainability activity and investment don't increase. In other words, CPG companies will either need to invest more or backtrack.
Three key challenges
Despite the various external factors pressuring CPG companies to act fast on sustainable packaging, companies face various challenges when pursuing more sustainable product containers:
1. The business case for sustainable packaging is often unclear, resulting in executive hesitancy and delays.
2. The sustainability trend can disrupt existing supply chains and vendor requirements.
3. Sustainable packaging can exacerbate the already limited supply of raw (feedstock) materials (which could become more constrained and expensive), and seems contrary to the increased volume of packages expected to come from emerging consumer trends such as e-commerce and need for convenience.

From all those challenges, Roland Berger believes companies should pay particular attention to the risk of a global supply gap of feedstock supply for sustainable packaging, which is a factor that companies usually have little to no control. For example, post-consumer recycled supply is anticipated to not meet demand by 2025, given commitments, limiting the ability of CPG companies to reach their goals in a profitable way. Estimates show that the supply needed to hit brands' recycled plastic goals may not be available near-term according to current reprocessing capacity.
The switch to sustainable packaging is thus not an easy one. With its unclear business case in select segments, major supply chain and operations implications, and raw material complications, CPG leaders are understandably hesitant to commit. Changing packaging often involves new designs, new suppliers, changes to lead times, changes in feedstock and potentially performance, new manufacturing processes and/or capital expenditure, and different forecasting, pallet, and durability models. It also affects shipping configurations, UPCs (Unique Product Codes), customer awareness and brand identity.
In other words, sustainability targets are harder to hit as the market evolves. Thus, sustainability needs to be constantly balanced with emerging consumer trends to optimize benefits.
Roland Berger recognizes the challenges of pursuing more complex sustainable packaging. But we have also observed real substance to the movement. More specifically, sustainable packaging can demonstrably improve CPG revenues, market share, segment penetration, and premium pricing—this is in addition to the straightforward benefits that sustainable packaging innately has on "people" and the "planet" (aka Triple Profitability).
The move towards sustainable packaging forces companies to rethink the design, manufacture, distribution, usability, and post-purchase experiences of the products they sell, which creates newfound efficiencies in production, marketing, and selling. The transition is clearly not an easy one, but the benefits will have an industry-wide effect over the coming decade.
Here is what you need to know moving forward.
Sustainable packaging is big business
By 2025, one major soft drink company has pledged to make 100% of its packaging recyclable. By 2030, the company is committed to recycling every can or bottle it sells. As of today, 90% of the company's packaging is recyclable (which makes the company an outlier since most CPG companies are not close to this level) and 61% of its containers are collected and recycled.
That company is not alone as other major CPGs have made similar commitments. Many hope to have 100% recyclable packaging by 2025-2030, plus commitments to reduce plastic use and increase post-consumer recycled (PCR) feedstock.
While increasing regulations, changing consumer demand, and retailer pressure are the biggest drivers of sustainable packaging, the growing number of CPG companies are moving to sustainable packaging for reasons far beyond industry compliance. They're doing it because massive amounts of money are at stake.
For example, two-thirds of younger shoppers (including Millennials and Gen Z) prioritize spending on sustainable packaging and studies show that they would be willing to pay at least a 10% premium for products that emphasize the environment. On top of that, Gen Alpha (born between 2010 and 2025) are expected to mimic their parent's shopping behaviors and are projected to be the largest generation cohort in history. Brands who fail to respond to these changed behaviors risk losing out on this fast-growing pool of consumers.
On the retail side, private label competition is heating up. Many large retailers are increasingly promoting their own sustainable packaged brands, while also dedicating displays both in-store and online to promote brands that meet their own sustainability requirements. They're also increasingly using recycled materials in the packaging, boxes, and bags they use to serve customers. Those efforts can be a more cost-efficient way of promoting sustainable brands in-store.
Other CPGs' key customers such as quick-service restaurants, stadiums, and convenience stores are also setting ambitious sustainability goals and asking their suppliers to adapt, though the pressure will be more likely to happen for packaging materials that go to clients' hands (vs. packaging that is used "behind the scenes" such as bulks of food ingredients).
While few would deny the intrinsic benefits that sustainable packaging has on both the planet and the people living on it, many CPG executives rightfully want to know how sustainable packaging can improve their profits. Common complaints are around the added relative expense of sustainable materials. But we have found there are ways sustainable packaging can increase revenue while decreasing costs. It can grow revenue with both higher volumes and prices. And it can add efficiencies and reduce costs related to marketing and selling products.
Consumers often leave categories or reduce consumption of products that no longer appeal to them, such as the recent reduction in canned tuna sales over ethical matters and consumers' exiting the breakfast cereal category over added sugar concerns. We see the same pattern happening with sustainability. For instance, a 2019 NYU study found that sustainability-marketed products grew seven times faster than their counterparts, while accounting for 50% of CPG growth between 2013-2018.
In one top-line example, after a bottled ice tea producer switched from plastic shrink wrap to more sustainable cardboard packaging, the company realized a measurable increase in sales driven in part by the new design. They also found that the cardboard packaging enhanced the visibility of their iconic shaped bottle. In another bottom-line example, the previously-mentioned soft drink company lessened its shipping costs and increased its cycle speeds after switching from shrink wrap to paperboard packaging on select products. And in consumer electronics, one company reduced packing weight by 18%, leading to lower shipping costs and emission reductions, also capitalizing on the user unpacking experience
Since a growing number of consumers are willing to pay for more eco-friendly packaging and brands, it is easy to see how the profits of sustainable packaging can add up.
The right framework to surmount challenges
Despite the challenges and uncertainty, it's becoming a strategic imperative for CPG companies to pursue sustainable packaging. Within the current (high inflationary) economic environment, players cannot expect this to be a greenwashing exercise; as consumers become more discerning, sustainability must add to the ability to differentiate. To do this right, CPGs must understand the relative importance of sustainability on their brands, consider first-mover advantage, rethink their inner and outer packaging, and optimize their online and in-store packaging experience. They must also consider the circularity of their efforts on the greater value chain and how that affects consumer demand.
Either way, the shift towards more sustainable packaging is a great opportunity to optimize the entire consumer packaging experience. Key considerations involve pre-purchase (awareness), purchase (usability), and post-purchase (recyclability) decisions. More than anything, though, when redesigning for sustainability, companies must consider how their packaging can impact the entire circularity of the design, manufacture, distribution, experience/performance and use, collection, and recyclability of their product.
While sustainable packaging varies by brand and category, the trend will drive more profitable growth across the entire industry, according to our proprietary research. Consumer attitudes and their willingness to participate and buy from more sustainable brands are undeniable and growing fast. So being a first-mover in this category creates additional opportunities. Those include, but are not limited to, greater awareness, marketing opportunities, trust with consumers, higher chances to secure supply, and the ability to set standards that suit the company's business case.
When deciding how fast to act on sustainable packaging and its measurable impact on profitability, it is important to realize that external pressures are only mounting. Greater regulation on packing requirements is increasing in both North America and Europe in the coming years. Greater demand for sustainable packaging is rapidly increasing as younger generations account for a majority share of the consumer goods industry. And online and in-store retailers are increasingly asking for more sustainable packaging while freely promoting those who do.
Moving forward, we encourage CPG leaders to consider the following:
Understand the importance of sustainable packaging for your brand. Sustainable packaging will not have the same importance for all brands, even in the same category, but it will have an impact on all of them. Roland Berger suggests FMCG companies assess three dimensions to identify the relative importance of sustainable packaging for a brand.

Aim for the benefits of being the first-mover. Being a category's first mover to introduce sustainable packaging or elevate performance within a sustainable category can bring multiple advantages including opportunities to lead the narrative, capture mindshare, and differentiate from competition.
Use the opportunity for zero-based design. Shifting to sustainable packaging is a great opportunity to completely rethink packaging to reduce unnecessary elements and improve the consumer experience.
Don't overlook circularity. CPG companies must consider the total product ecosystem and have processes in place for how consumers are going to deal with the packaging before, during, and after consumption. With the expected increase in prices of feedstock, promoting circularity can also be a source for potential cost savings. However, CPGs may need to forge partnerships with other companies and suppliers to develop and evolve the collection infrastructure for post-used materials.

In our research, sustainable packaging is one of the most important trends affecting the CPG industry. With a three-point focus on targeting consumer attitudes, broader sustainability relevance, and greater brand participation in consumer lives, we believe first-movers will have a big impact in the years to come.
For more information, please contact us — we are here to help and bring our international experience with the CPG industry and our decades long experience with Pricing, Materials and Process Improvement. Roland Berger's consumer practice addresses key challenges across a wide range of topics, including strategy, business models, operations, performance improvements, and risk assessments.