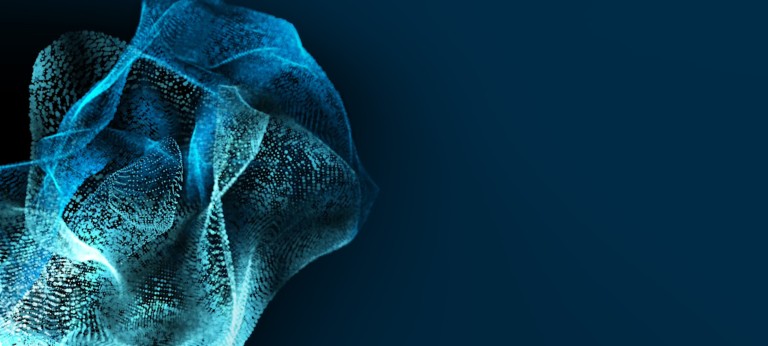 Opportunities for innovation in sustainable packaging
Sustainability screening along the value chain
The market for sustainable packaging is worth an estimated EUR 215 billion (2021) – and growing year on year. As pressure mounts from consumers and regulators to reduce the use of single-use plastics and find new, sustainable solutions for packaging, savvy industry players are screening the packaging value chain carefully for opportunities to innovate. We examine how the industry is changing, which new types of consumers are emerging, and where opportunities lie for packaging companies.
Understanding industry trends
The global packaging market was worth an estimated EUR 860 billion in 2021 and is forecast to grow 4.7 percent a year in the period to 2025, reaching a total market size of EUR 1,040 billion. Within this total market, the sustainable packaging sector – packaging with limited environmental impact, including recycled papers and plastics, reusable solutions and bio-based packaging – is already thought to be worth an impressive EUR 215 billion.
Our STEP framework captures four key trends that we believe are currently shaping the industry: Sustainability and the circular economy , Technology and innovation, End-consumer focus and preferences, and Performance-driven organizations. We advise companies to examine their business activities in light of these overarching trends and identify any areas for improvement – plus any possible gaps in the market.
New consumer archetypes
Of course, consumer behavior with regard to sustainability is constantly evolving. We identify a number of emerging consumer archetypes. Consumers belonging to the first archetype, which we call "Individualism to the max," are driven by a wide range of different factors, from fitness and animal-free products to patriotism and identity building. To serve them, packaging companies should develop appropriate brands, possibilities for self-expression and customization options. The second archetype – "A totally green experience" – consists of consumers keen to see the industry act in a climate-friendly manner. Players can respond with innovations in material science, lightweight products and new recycling options. The third archetype – "Practicality on the go" – comprises busy consumers looking for functionality and practicality, for whom companies should ensure ease of delivery and ease of use, including lightweight and easy-to-carry solutions. Finally, consumers in the archetype "The effortless closed loop" are driven by a balance of convenience and climate friendliness. For these individuals, packaging companies should ultimately aim for full circularity, making reusable packaging the new normal.
Opportunities along the value chain
Based on our understanding of consumer archetypes, we identify three key enablers of sustainability. These enablers drive most of the innovation currently seen in the packaging world. They are also the key areas where packaging companies have the potential to develop innovative, sustainable solutions along the value chain.
#1 Green materials
Fast-moving consumer goods (FMCG) companies are looking closely at ways of incorporating PCR (post-consumer recycled) materials, bioplastics and molded fiber into their product material mix, alongside traditional recycled materials such as glass and metals. For packaging companies, value creation lies with knowing how to make packaging from non-virgin plastic and other materials. Companies need access to a consistent supply of high-quality PCR materials, biomaterials and the like, in addition to recycled materials such as rPET (recycled polyethylene terephthalate).
#2 Smart and connected solutions
As the cost of smart sensors falls and use of the cloud and Big Data becomes almost universal, packaging companies can generate value in both B2B and B2C business by providing consumer data and analytics, converting data into services that ultimately improve customer experience. Value creation can also lie in tracking packaging along the entire product lifecycle, enabling improvements in on-time delivery, product safety and anti-counterfeiting efforts.
#3 Reusability concepts
Over the coming decades, the use of single-use plastics will be cut to a minimum. At-home and in-store/in-restaurant reuse and return solutions will be more widely adopted, driving a need for new technologies that enable a closed loop for consumers. For packaging companies, value creation lies in areas such as developing innovative packaging that is more durable and hence fit for reuse, and offering services related to reuse, such as cleaning, sterilizing, recycling and logistics.
Examples of innovation
Startups are already active in all of the areas identified above. With regard to green materials, for example, new independent players are busy innovating, developing technologies for incorporating non-virgin plastic into everyday consumer goods or forming partnerships with resin suppliers. In the field of smart and connected solutions, a number of innovations have emerged for measuring, tracking and tracing packaging use and material flows, opening the way to circular business models. Innovative reusability concepts include ideas such as smart trash cans (domestic, public and commercial), which use sensors to reduce contamination at source, and automated sorting at MRFs (material recovery facilities) using optical sorting systems based on robotics, machine learning and AI (artificial intelligence) to sort plastics by type.
Time to act
Pressure is mounting on industry to find ways to reduce single-use plastic consumption. Global brand owners are responding with new initiatives and funding partnerships with technology players across the CPG (consumer packaged goods) ecosystem. To maintain their competitive advantage, packaging companies need to respond quickly to these disruptive opportunities, identifying where innovation potential lies by systematically screening the value chain for opportunities. Whatever type of player you are, our structured approach can help you identify the right opportunities – and exploit them early on.
Register now to download the full publication on sustainability screening along the packaging value chain and get regular insights and news directly into your inbox.