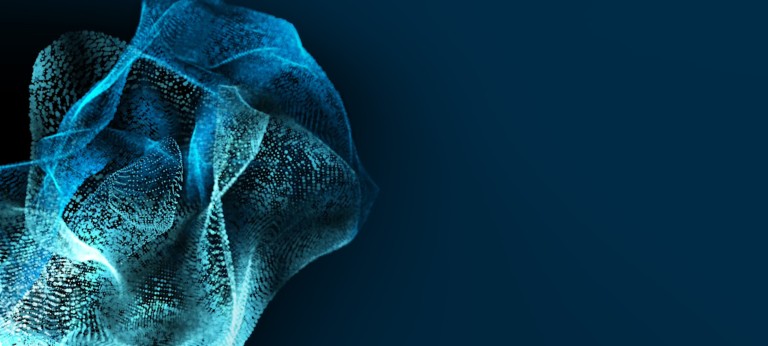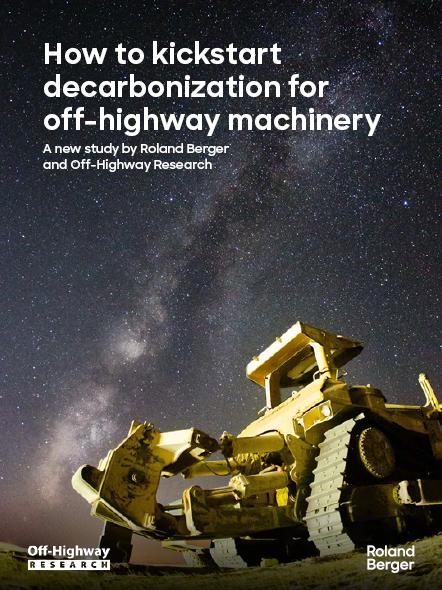 How to kickstart decarbonization for off-highway machinery
A new study by Roland Berger and Off-Highway Research
The off-highway sector is just beginning its journey toward decarbonization, with electric powertrains a major focus. Some of the industry's smaller tools are well suited to electrification, but there are numerous obstacles to overcome if it is to make significant progress, such as achieving production scale, advancing battery technologies, and installing charging infrastructure.
This new report, from Roland Berger and Off-Highway Research, synthesizes off-highway industry views on decarbonization from across the globe and identifies specific types of machinery and regions on which to focus sustainability efforts. Reducing emissions in the off-highway sector won't be easy, but targeting these areas could yield the most impactful results.
Off-highway decarbonization: The global picture
While the drive toward e-mobility in on-highway transport has been underway for some time, the off-highway industry is just beginning its decarbonization journey. There are four main reasons behind this shift, which we explore in more detail below: internal sustainability initiatives among value chain participants; evolving government regulations and incentives; improved operator experience; and total cost of ownership (TCO) benefits.
Much like the on-highway sector, key players across the off-highway value chain are now committing to improve environmental sustainability. From suppliers to OEMs to end-customers, some of the industry's biggest companies have pledged to significantly reduce emissions, or in some cases, reach net zero by 2040 or 2050.
These commitments are largely driven by changes in both government regulations and consumer demands. Customers are increasingly looking to support sustainable businesses with concrete goals to reduce emissions. Green credentials can bring brands significant advantages.
Survey findings
To learn more about decarbonization in the off-highway sector, Roland Berger and Off-Highway Research surveyed a group of OEMs, suppliers and distributors within the industry. Our global survey covered a roughly equal mix of participants from construction, agriculture and other heavy machinery. Approximately 45% were OEMs, 35% suppliers and the remaining 20% distributors.
More than 70% of respondents believe sustainability and sustainable powertrains are highly relevant to their industry. This is having a significant impact on investment allocations. More than 60% of those surveyed are now spending at least 20% of their R&D budget on sustainability activities. In terms of powertrains, the current focus is on battery electric, followed by renewable diesel and hydrogen technologies.
Measuring environmental impact
The carbon footprint of construction equipment includes manufacturing, transportation, operation and end-of-life disposal. In the context of alternative energy, the primary objective is to reduce carbon emissions due to operation by replacing the traditional diesel engine with a lesser or zero-emission alternative as more than 90% of all Scope 3 emissions are determined by vehicle emissions. Alternative energy can also be used during manufacturing and transportation to reduce life cycle emissions.
To date, the industry has concentrated on the easiest wins – developing battery electric versions of the smallest machine types or tethered electric versions of machines where mobility is not required. In some cases, the latter may include a battery pack for brief untethered operation.
There is, of course, value in moving any machine away from fossil fuels, but to successfully decarbonize, the off-highway industry must focus its efforts on the machines and markets that emit the most CO2.
To find out more, download the full report below.
This report was jointly researched and written as part of the knowledge partnership between Roland Berger and Off-Highway Research (OHR). The partnership is a comprehensive agreement encompassing content and promotion for this paper and OHR's 2023 Off-Highway Conference.
Request the full PDF here
Register now to access the full study, that explores off-highway industry views on decarbonization from across the globe and identifies specific types of machinery and regions on which to focus sustainability efforts. Additionally, you receive news and updates directly into your inbox.