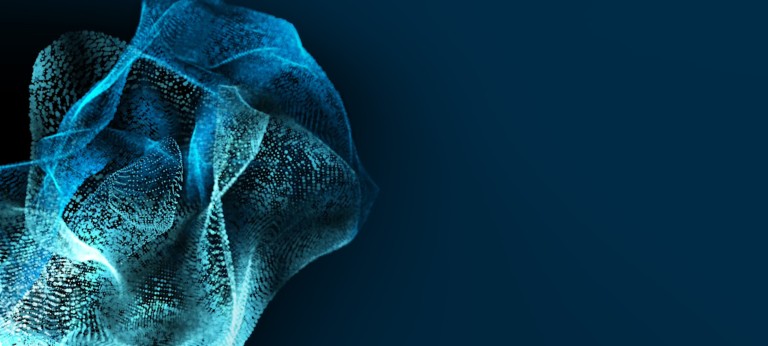 How will the COVID-19 crisis impact the payments industry?
The COVID-19 pandemic has been a catalyst of change in the payments industry – A new reality is here to stay
The payments industry has been incredibly dynamic for some years now: dizzying valuations, double-digit growth rates and an ever-quickening pace of technology advancement on a scale barely experienced in any other industry. A temporary volume decline due to Covid-19 should not be misinterpreted: we have seen the coronavirus completely change consumers' shopping behavior, push merchants to the brink of bankruptcy and shine a light on the importance of digital capabilities, all of which has acted as an additional catalyst in an already fast-moving payments industry. We have no doubt that this new reality is here to stay and will only advance still further – with far-reaching implications on business strategy for players along the entire payments value chain.
One of the most obvious ways the payments industry has been affected by the coronavirus crisis is in its economic impact: reduced consumer spending, declining international trade and a global economy on the verge of recession will inevitably lower the volume of transactions taking place.
Despite wide-ranging fiscal stimuli, it remains unclear how far it will be possible to reverse the consequences of weeks of lockdown in countries around the world. Additionally, some industries such as tourism and airlines will find it difficult to return to pre-crisis levels within the next months or years – if ever.
As a consequence of these effects, we estimate that the payments revenue pool in Europe will be 15-20% down in 2020.
Not only the quantities, but also 'what' and 'how' people are buying have been altered by COVID-19
Besides the actual level of spending and what people are spending on, the way consumers shop has also changed significantly. There has been unprecedented growth in online transaction volumes. Items such as groceries or health supplies that were traditionally mostly bought offline are now being ordered frequently and conveniently from the comfort of people's homes.
In-store payment behavior has also evolved at a pace that would have taken years without such an unprecedented crisis. Even cash-heavy economies such as Germany and Italy have seen a surge in (contactless) card-based and mobile payments. This was helped by the contactless payment limit being increased across most European countries from EUR 25 to EUR 50, a change that was decided and implemented in record time. Amplifying this development, merchants were actively encouraging customers to pay by card, ideally contactless, instead of using cash – something that would have been unimaginable in many European nations not so long ago. Merchants that only accepted cash found themselves at a significant disadvantage and quickly bought POS terminals.
E-commerce capability has become a must, not a nice to have – even for SMEs
Just as many SMEs installed a payment terminal for the first time during the crisis, e-commerce capability became similarly crucial within days of lockdown beginning. Facing the collapse of in-store sales, selling their products and services online was the only way for many SMEs to stay in business. But the smaller the merchant, the less likely they would have had a functioning online store at the start of lockdown.
And this is where proactive payments players seized their opportunity. By providing SMEs with an easy, quick and affordable way to set up e-commerce solutions, including relevant payment methods, they were able to position themselves as exactly the helping hand many SMEs were crying out for. And they complemented these offerings with additional support and services, such as financing options or temporarily reduced fees as part of special campaigns targeting small businesses. In the US, for example, merchant acquirers have greatly facilitated the payout of the US government's relief program. By providing software and process assistance, these players helped many merchants survive, especially smaller ones. Payments companies were thus one of the key enablers for SMEs to stay in business and facilitate their checkout processes – both at the physical POS as well as online.
The payments landscape will see a shift in the roles of current players
This pragmatic support has repercussions for players along the entire payments value chain. While it was traditionally the role of a merchant's principal bank to offer support with payment solutions, loans and other financial services , this role is increasingly being filled by merchant acquirers or payment service providers (PSPs) during the COVID-19 crisis. Having proven digital channels through which they could reach out and support SMEs was a cornerstone of their ability to provide timely assistance – and one of the key reasons why many principal banks were often found to be lacking in terms of the assistance they could provide. With traditional value chain boundaries becoming less and less distinct for some time now, providers that gave SMEs effective support have the opportunity to become genuine merchant banks for them in the future. And in that sense, it really doesn't matter whether these providers are traditional local banks or international PSPs.
However, there is an interesting twist: The fact that international players are grabbing more and more market share may well provoke political countermeasures. COVID-19 has added fuel to the fire of growing concerns over global value chains and international dependencies. Big payment providers from China or the US becoming even more dominant in the European payments landscape is a very unappealing prospect for most European banking leaders, regulatory authorities and politicians alike. As we argued in an earlier article , when it comes to establishing a successful European Payments Initiative, it's now or never. Against this backdrop, and potentially with the help of targeted government stimuli, COVID-19 might have improved the prospects of success for the ongoing EPI project to implement a harmonized European payment scheme.
What does all this mean for individual players in the payments sector? Obviously, there is no one answer to this question. To know the score, you need to have a thorough understanding of the different dynamics that will shape the coming months and years in the payments space. We at Roland Berger operate at the heart of these changes – through our projects, our experienced Partners and an expert network that all come together in our Payments Practice. We are here for you to discuss the future of payments after COVID-19 – and to shape it together with you.