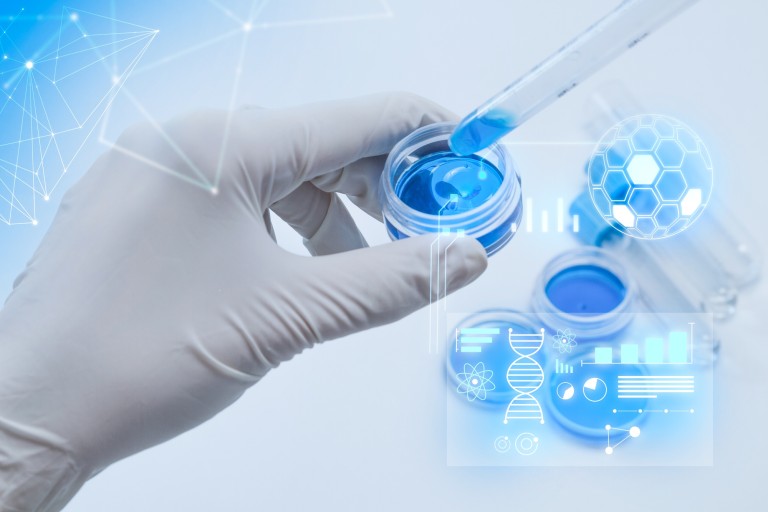 In-licensing innovative drugs from China
Mid to small pharma's next destination for in-licensing opportunity
In March 2015, Eli Lilly and Company and Innovent Biologics announced a drug development and commercialization collaboration for at least three cancer treatments. After 6 months in October 2015, both parties announced an extension of collaboration for Eli Lilly to have rights to develop, manufacture, and commercialize these drugs outside China. In September 2015, Incyte Corporation announced a global license and collaboration agreement with Jiangsu Hengrui Medicine Co., Ltd. to develop and commercialize SHR-1210, an anti-PD-1 monoclonal antibody. Those were the very first deals for Chinese biopharma to out-license their drugs to global players.
Since then, the number of deals from Chinese biopharma to international players has increased significantly. In 2021, more than 50 deals were signed, valued at over USD 14 bn. Those were mostly signed by global mega pharma such as Novartis, Sano, and Roche. China is now seen as one of the key sources of innovation in the pharmaceutical industry.
There are a few factors which bring China to this position.
First, there is intense competition among pharmaceutical companies to acquire licenses for innovative drugs. Although the US biotech industry is highly innovative and has been responsible for developing many groundbreaking drugs, the prices for these licenses have been increasing rapidly, making it difficult for companies with limited budgets to acquire them. As a result, many pharmaceutical companies are looking for alternative sources of innovation "outside US".
Second, the Chinese government has implemented several policy changes to prioritize innovative drug development over generics. These changes include:
Implementation of a priority review and approval process for innovative drugs
In 2017, China's National Medical Products Administration (NMPA) launched a priority review and approval process for innovative drugs. This process aims to accelerate the approval of innovative drugs that meet urgent clinical needs.
Expansion of market exclusivity for innovative drugs
In 2018, the Chinese government extended the market exclusivity period for innovative drugs from six to eight years. This extension aims to incentivize pharmaceutical companies to invest in innovative drug development.
Introduction of a patent linkage system
In 2020, China introduced a patent linkage system that allows innovator drug companies to enforce their patents against generic drug manufacturers. This system aims to protect the intellectual property rights of innovator drug companies and promote investment in innovative drug development.
Establishment of a national reimbursement drug list
In 2017, China established a national reimbursement drug list that includes innovative drugs. This list aims to promote the usage of innovative drugs by making them more accessible and affordable to patients.
Overall, these policy changes demonstrate the Chinese government's commitment to promoting innovative drug development and encouraging investment in the pharmaceutical industry. Thanks to these changes, Chinese biopharma was able to shift its focus from generics to innovative drugs, and these innovative drugs are targeted not only domestic China market but also global market. As of September 2022, more than 150 pipelines from around 40 Chinese biopharma are in clinical trials outside China. China hopes to become a global leader in pharmaceutical innovation.
Third, the growing talent pool in China's pharmaceutical industry also helps realize global deals. There are quite a few «Haigui», a Chinese slang for calling Chinese nationals, who have returned to China after having studied and worked abroad, who have founded biopharma in China.
These individuals bring valuable experience and knowledge from their time working at global pharma companies, which can be instrumental in driving the growth and success of their respective Chinese pharmaceutical companies. Their global pharma experience has helped the Chinese biopharma industry understand «what global pharma want to see when considering in-licensing,» from manufacturing quality to compliance requirements.
These partnerships are expected to be continued, with the successful approvals and launches of the Chinese-origin drugs in the US/EU market (Table 2). So far, most deals are between local Chinese players and global big pharma. However, sourcing from China would benefit the mid to small pharma even more in the challenging situations to compete in acquiring licenses from US biotechs.
If you would like to read more on the topic, please download the full article below:
Request the full PDF here
Thank you for confirming your subscription. You are now registered to our SEA PE Newsletter and will receive our quarterly updates. You can now download this quarter edition.