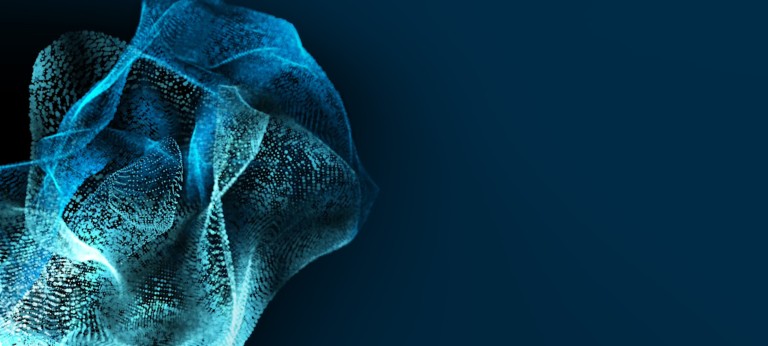 Ingolstadt's soaring ambitions for urban air mobility
Air taxis to tackle some of the growing traffic challenges
Ingolstadt is turning itself into a hub for the research and development of autonomous and digital mobility solutions. The Bavarian town, home to industrial giants such as Audi and Airbus, recently joined the EU Urban Air Mobility Initiative with a pilot scheme for testing air taxis. Dr. Christian Lösel, Mayor of Ingolstadt, tells us which use cases he sees for urban air mobility in the region and who the relevant partners are to turn his vision into reality.
The Urban Air Mobility (UAM) initiative supported by the European Commission aims to "bring urban mobility into the third dimension" by creating consortia around EU cities by September 2018 and to move toward the creation of demonstration pilots with an implementation before the end of 2019. Roland Berger is an initial partner of two local city initiatives in Ingolstadt and Aachen.
Roland Berger: What is your vision concerning urban air mobility for the city of Ingolstadt and how does the European-Commission-supported UAM Initiative fit within it?
Dr. Christian Lösel: I think that big cities are currently facing increasing traffic congestion challenges and must think about how to solve this problem, or a part of it, in the most efficient way. The situation is that UAM can be especially interesting for the bypass of some routes or for specific use cases. Ambulance services, medical supply delivery of blood or organs, for example, or any other time-critical services are certain to be handled more and more by air in the future. In fact, the shortest way to link to a point is still a straight line, and this allows for the ability to circumvent any uncertainties linked to urban traffic.

Furthermore, we believe that there is application potential for business customers who desire to spend as little time as possible in urban traffic and therefore need a faster means of transport.

Later on, there will also be potential for private customers once the cost of air taxi services is reduced, the automation of such solutions is implemented, and once one does not need any specific training to be able to fly in such vehicles.
What is the specific goal of the UAM Initiative?
Our goal is to contribute to the clarification of the legislative, technical and infrastructural frameworks for the use of passenger air taxis to make them safe for our citizens as well as the passengers and to get them in the air.
We see this as a responsibility not only of the city of Ingolstadt but of the State of Bavaria and the central German government as well. Responsibility must also be shared with the EU for the simple reason that the legislative challenges are not solvable at the local level but at least at the country or EU level. There, cross national questions need to be clarified, such as the overlap of different flight zones or the crossing of frontiers, which will need to be made clear at some point.
How do you see the role of Ingolstadt in this UAM Initiative?
The EU, as well as the State of Bavaria and the German government have given Ingolstadt the task to clarify a use case and, from this use case, to list the legislative, technical and infrastructural clarifications needed to derive possible solutions. Of course, this has to be done not only as the City of Ingolstadt but in collaboration with the competent authorities, ministries and companies.
This is important for us, as we are a city that plays host to the activities of two major mobility providers and OEMs: Airbus and Audi. They both have an interest in leading the mobility industry, and as a city so anchored in this industry and with the research and development potential that we have in our local universities, we want to bring all local stakeholders together. We want to do this in order to form a strong local innovation ecosystem around the subject - and possibly a dedicated local test range - to create economic value and jobs as part of a coherent economic and industrial policy. Thus, this is ultimately to make Ingolstadt an attractive and competitive cluster in the field.
Which use cases have you defined, and in what time frame do you think they can be implemented?
The use cases can be summarized as follows: First, the transport of sick people and medically related supplies where lives are at stake and time is of the essence as a replacement for existing air transport modes like helicopters. The next use case would be commercial transport, not only as a complement to taxis but also for business customers to interlink, for example, to factories across a city. Finally, the third use case would definitely be private transport, but only in the future. Further use cases will be defined and refined, particularly in our initiative workshops, with the industry partners and relevant authorities. The listing and investigation of those use cases should allow for an estimation of what the complexity and needs will be in each case.
You have mentioned different partners; could you list some more?
In addition to Airbus and Audi, we will benefit from strong support from the local, regional and federal government, as reflected by many ministers who have signed the UAM manifesto. In terms of industrial actors, we will also benefit from the involvement of the DLR (German Aerospace Center), the Red Cross of Bavaria, some police authorities, the airport of Manching with its specific test facilities, and the commercial airports of Nurnberg and Munich, as well as other relevant actors like ITALDESIGN (working with Pop.Up Airbus / Audi), Roland Berger, and so many others.
You defined three uses cases. Do you believe UAM will be driven mostly as a private taxi business model or more like a public transport solution handled by cities?
I do not believe it will be part of a public transport solution. After our first discussion with different OEMs, the energy and autonomy requirements that the vehicles will face are too high for today. But other use cases involving fewer passengers are possible. Such devices can be seen as a complement to the existing offer, as we already have some taxis being used to complement public transport in some parts of the network. In this case, we are speaking about a mode of transport complementary to the overall mobility network that will not have the capacity or load of a bus, but will still find a business rationale in some part of the network. Different niches could come to light that will make commercial sense and fill the gap between the public transport of a relatively low number of passengers and individual motorized transport.
To better understand the field of electrical propulsion, we have conducted a number of interviews with aerospace incumbents, startups, academic institutions and public-private partnerships. You can find the interviews as well as a full update of our Think:Act publication on electric propulsion in our Global Topic Aircraft Electrical Propulsion .
Interested in finding out more about exciting developments in the field of electric propulsion? Register here to receive the latest updates delivered straight to your inbox.
All publications from this series